A YEAR and a half before the 30th Southeast Asian Games, the Quest Hotel and Conference Center in the Clark Freeport Zone announced that it was gearing up for the expansion of its facilities in time for the regional meet. From 303 rooms, it would level up to a total of 553 rooms.
While it did not become an official venue for the Games (nearby Royce Hotel made its mark in its SEAG annals when its ballroom witnessed our unprecedented gold medal rush for dance sports), it did host the signing ceremony for the sponsors a month before its official start.
And now, of course, it's making its own mark in sports history by being the official residence of the PBA bubble.

What is the PBA bubble?
The global pandemic has upended the world of sports like never before. But ever resourceful organizations have responded by creating these "bubbles" — self-sustaining sportsdoms sealed off from the outside world, built to save what's left of interrupted seasons.
ADVERTISEMENT - CONTINUE READING BELOW ↓
The most popular one, of course, is the NBA bubble inside Disney World in Orlando, Florida, now ticking down to its last days as the Lakers and the Heat face off against each other in the Finals. But the bubble concept has also been successfully rolled out for Major League Soccer and the Chinese Basketball Association.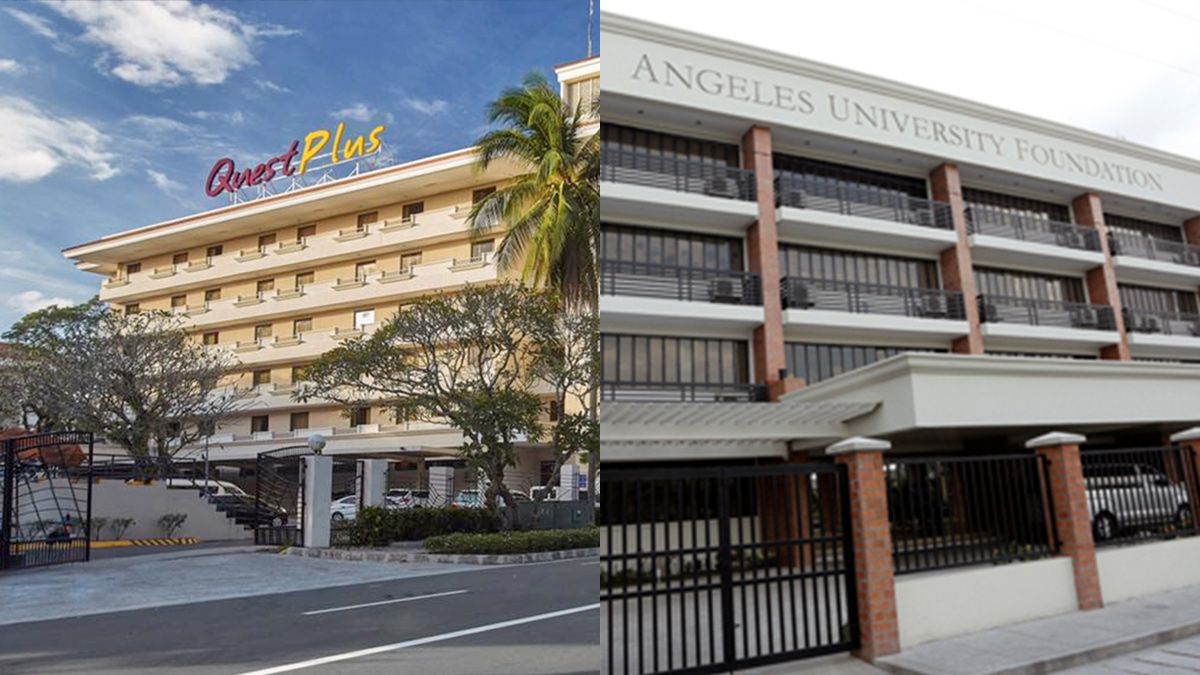 The PBA bubble was officially announced on September 17. Players and all staff would be staying inside Quest Hotel, while their games would be conducted inside the Angeles University Foundation gym, a short 10-minute bus ride away.
"We looked at all those who are interested to host the PBA and thought that the one that has a more complete offering from the safety standpoint particularly from the protocol, from the control, the nearness to hospitals, and our ability to take care of the mental health of our players during the bubble, the teams decided to take the offer of Clark," said PBA chairman Ricky Vargas during that announcement.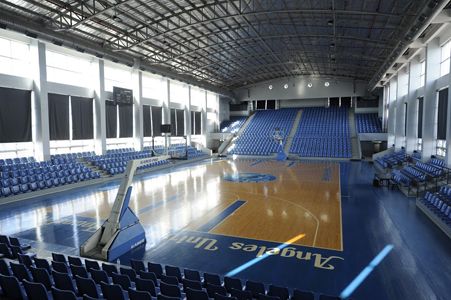 The last PBA game played in the Angeles University Foundation Sports Arena and Cultural Center was an NLEX vs. Barangay Ginebra matchup last March 2019, where the Gin Kings trounced the Road Warriors, 105-96.
Getting inside the bubble
Teams began arriving in Quest Hotel on September 28, with the Magnolia Hotshots being the first team to arrive.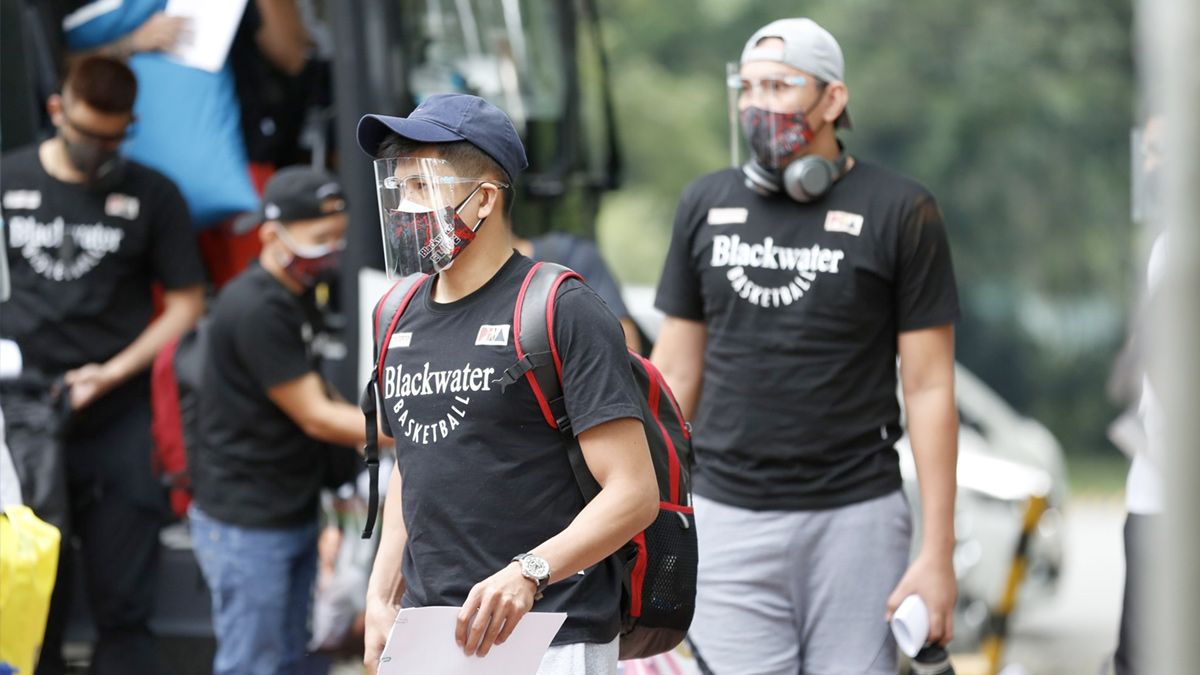 ADVERTISEMENT - CONTINUE READING BELOW ↓
Magnolia, TNT, Meralco, Terrafirma, and Phoenix were part of the first batch of arrivals. San Miguel, Rain or Shine, NLEX, Blackwater, Alaska, NorthPort, and Barangay Ginebra were in the second batch.
People (coaches, support staff, health personnel, and hotel staff will also be locked inside with the players) will be expected to stay inside the bubble for the next two months. Latecomers can still trickle in. Initially, the final deadline for entry would be October 10, though PBA Deputy Commissioner Eric Castro recently announced that it would extend the deadline. (Expected latecomers like Japeth Aguilar, Raymond Almazan, and LA Tenorio now have a chance to make it inside before the bubble is sealed shut.)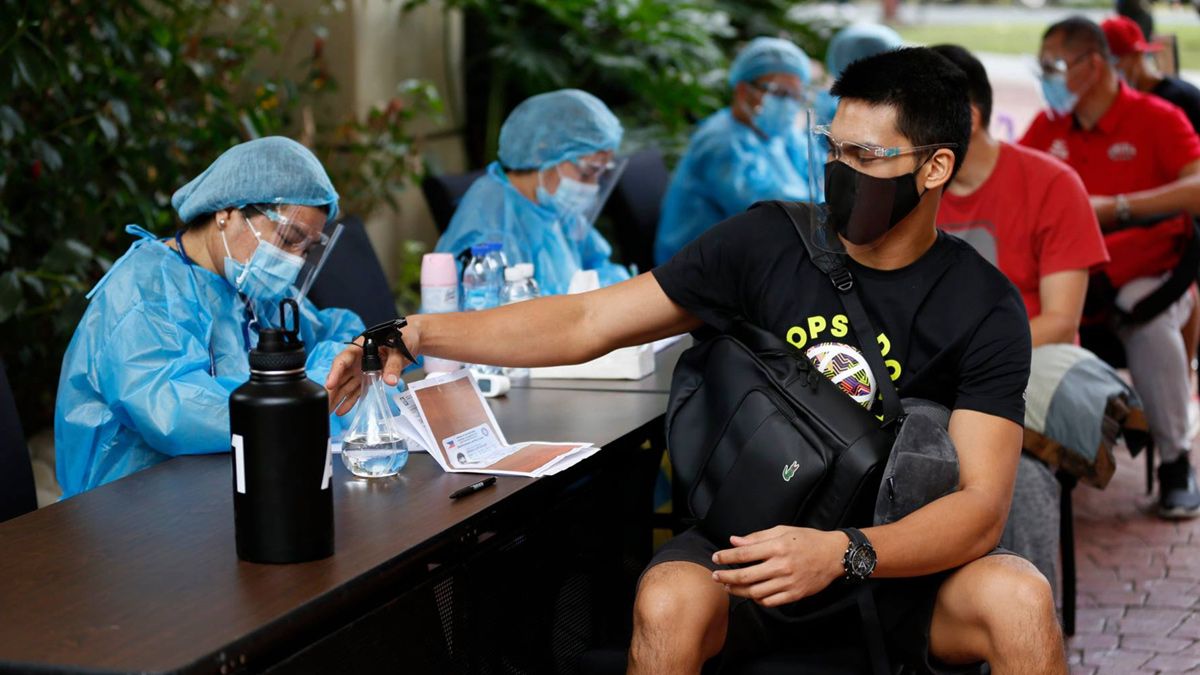 Upon entering, personnel had to go through COVID-19 swab tests, with results to be released a day or two after.
As they waited for the swab results to come back, players spent their downtime inside their hotel rooms. Thanks to many posts on social media, we were able to get a good glimpse of life inside the bubble.
When the results finally came out, no player tested positive for the deadly disease.
What they're doing in the bubble
Quest Hotel was recently awarded a Travelers' Choice Award from travel site Trip Advisor, based on a year of solid reviews and recommendations from its many visitors.
Based on the various Instagram videos being posted by the PBA players, they seem to be bunked in Deluxe Rooms, with two players to a room. According to the Quest website, these start at P4,000 per night.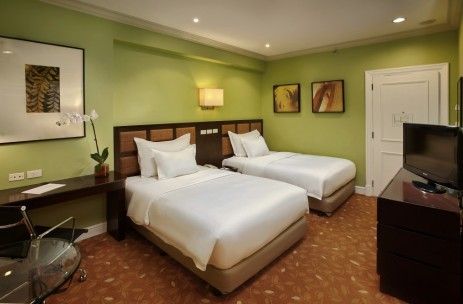 Here's how the hotel describes its Deluxe Rooms: "A pleasurable and delightful stay awaits as our deluxe room is fully equipped with comfortable beds, a cable TV, stocked mini bar, safety deposit box, WiFi connection and a work desk for your business needs."
ADVERTISEMENT - CONTINUE READING BELOW ↓
Other accommodations offered by Quest Hotel include the Club Deluxe (P7,500 per night), Club Suite (P9,500 per night), Deluxe Villa with private pool (P14,500 per night), Premier Villa with private pool (P25,000 per night), and Grand Villa with private pool (P42,000 per night).
Inside the bubble, players seemed to bring an enormous amount of snack food.
Speaking of Paul Lee, the Rain or Shine guard pulled a Jimmy Butler by brewing his own coffee inside the bubble — just one of the many gimmicks and kakulitan PBA players pulled off as they waited out the results.
RoS had some pretty good ones, mainly thanks to roommates Beau Belga and Ryan Araña, who set up a "bubble sari-sari store" that got a lot of good-natured comments from both fellow players and fans. (Plus, they made a little money on the side, as James Yap slipped them a big tip as he bought some detergent.)
Other players made do with video games, watching Netflix, or editing vlogs. Joe Devance has started studiously documenting life inside the bubble, Javale McGee style. (Tap here to watch the rest of his PBA bubble videos.)
Scottie Thompson also has bubble vlogs up, which he's hashtagged #BubbleSerye. Tap here to check out his channel.
Teams like the Phoenix Pulse Masters also set up fitness stations inside some vacant hotel rooms, as shown in one of Calvin Abueva's posts. The different squads also apparently have a treatment room for physical therapy.
Within the hotel, there is a swimming pool, as well as the Equinox Fitness Center, according to the hotel's listing at Agoda.com. We've seen a lot of Equinox on social media. Even Coach Yeng Guiao is hitting the Quest Hotel gym.
Quest Hotel is also located right beside the Mimosa Golf Course, a 36-hole, 201-hectare property. It will be closed for the exclusive use of PBA players every Monday. Golf-minded coaches and players, like Nash Racela and Kiefer Ravena, already lugged along their golf sets.
ADVERTISEMENT - CONTINUE READING BELOW ↓
For their meals, Quest Hotel has Cafe Mequeni, which has four stars on Trip Advisor.
According to ABS-CBN, this restaurant is "famous for its Mondrian fixtures on the ceiling hovering the buffet that only showcased the best in Kapampangan cookery." This buffet, called Mequeni Live, recently began offering food deliveries for patrons, no doubt because of the changing dining out habits brought on by the pandemic.
As the league's many Kapampangan players (including Jayson Castro, Calvin Abueva, Arwind Santos, Japeth Aguilar, JC Intal, and many, many more) know, the province is one of the centers of Philippine cooking. Basically, you can find a ton of good food here, including leaf-wrapped balo balo, mouthwatering bringhe, and, of course, sisig.
Still, it's doubtful PBA players can get to do a lot of food tripping here, as they are not allowed to leave the bubble. Hopefully delivery is an option!
Unfortunately, as the hotel management has already warned the players, cooking is not allowed inside the rooms.
When do the games start?
PBA teams began hitting the court on Thursday, with the Magnolia, Meralco, Phoenix, Terra Firma, and TnT finally getting some real basketball action in the AUF gym.
Two basketball courts are provided for the PBA within AUF. The second floor of the gym has been converted into a practice court (with flooring shipped in from the Philippine Arena), while the main court at the fourth floor gym will be where the teams will play when the season gets underway.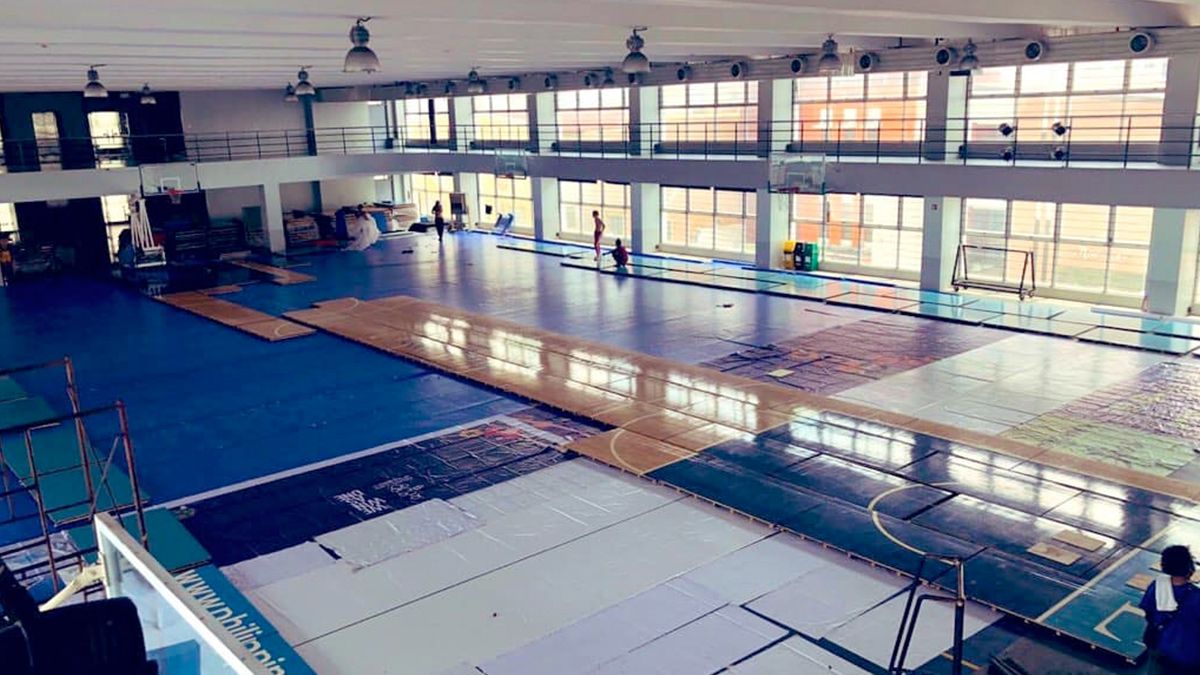 However, while the league is still warming up with scrimmages and practices, the main court is also being used as a practice area for now.
The 2020 Philippine Cup will officially resume on October 11 with a doubleheader featuring TNT vs. Alaska at 4 p.m. and NLEX taking on Barangay Ginebra at 6:45 p.m.
ADVERTISEMENT - CONTINUE READING BELOW ↓
When the games begin, government testing czar and BCDA chief Vince Dizon said that stricter protocols than even in the NBA will be implemented during the Philippine Cup.
For example, all players on the bench will be required to wear masks.
"May strict protocols tayo na pinagbabawal 'yung mga physical contact apart from game play. Kunwari 'yung mga high five, iniiwasan natin 'yun. Sa NBA, pinapayagan. 'Yung pagpupunas ng bola with your jersey, pinagbabawal din natin 'yun. Other protocols na mas strikto sa nakikita natin sa NBA na puwedeng mag-comply ang mga players at staff," added Dizon.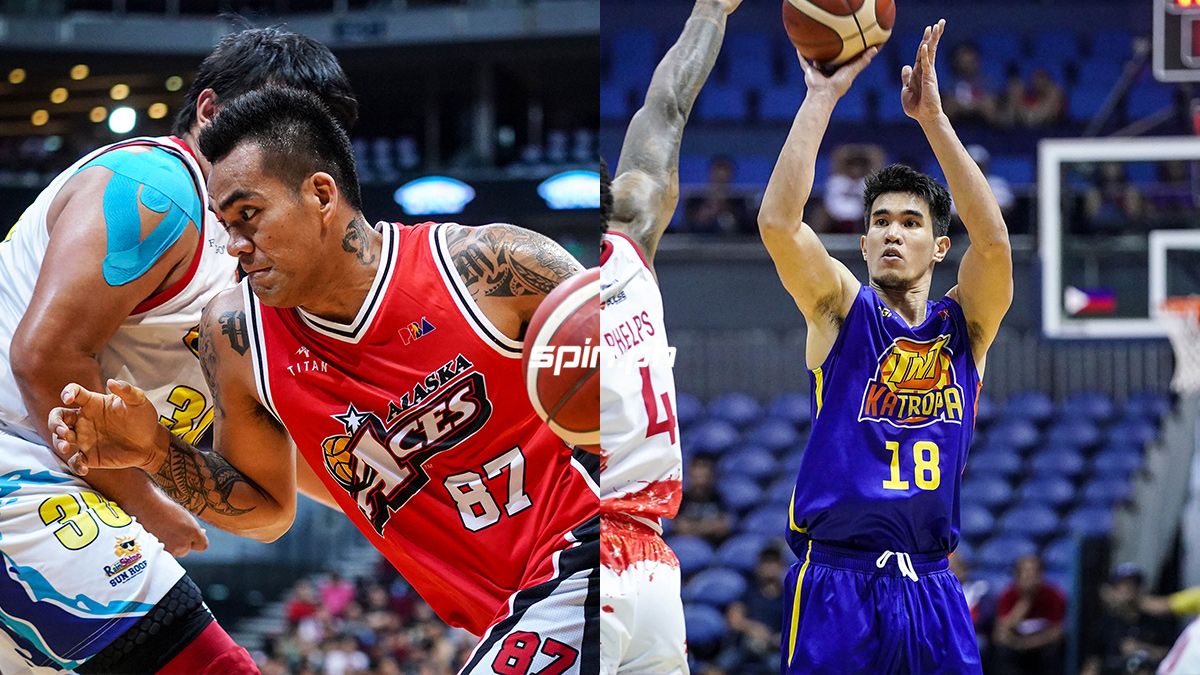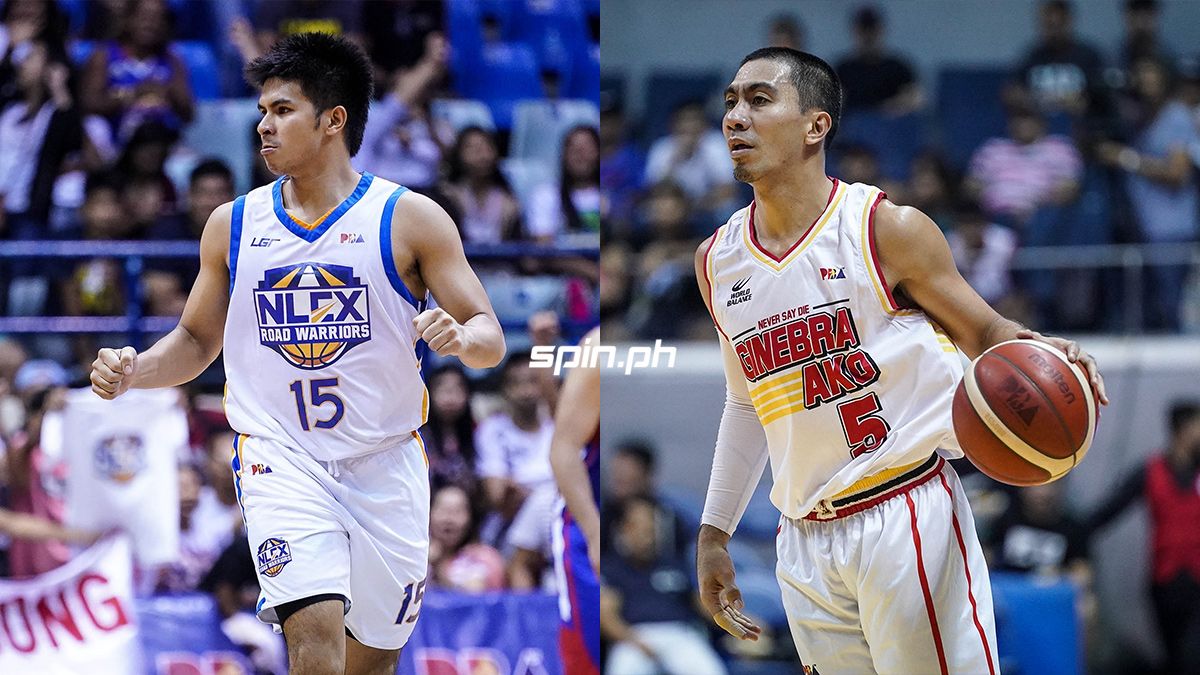 The PBA has made its list of game schedules public on its Facebook page, though it's not very reader-friendly, as the post is just a gallery of scans of printed documents.
Thankfully, Spin.ph has compiled a list of playdates to watch for.
All games will be shown LIVE on One Sports and PBA Rush on Cignal and livestreamed at www.pba.ph and the One Sports FB Page. Games will also be shown live on TV5 every Wednesday, Friday, and Sunday.
Spin fans unite at the Spin Viber Community! Join the growing community now and complete the experience by subscribing to the Spin Chatbot.