Now that Boban Marjanovic (Dallas Mavericks) and Tobias Harris (Philadelphia 76ers) have gone their separate ways, the NBA is searching for the next baller bromance to root for.
The league doesn't have to look far, though, with Enes Kanter and Tacko Fall of the Boston Celtics seem to be forming a special bond akin to Bobi and Tobi.
Following reports of the Celtics converting the undrafted rookie's to a two-way contract, the two are guaranteed to spend more time together — up to 45 days to be exact — on the court in the upcoming season. Tacko, who instantly got cheered on by the Boston faithful, will be assigned to their G League affiliate, the Maine Red Claws, for the rest of the basketball calendar.
Continue reading below ↓
Recommended Videos
The Turkish journeyman big and 23-year-old 7'6" beanpole have developed more than a mentor-student relationship in the short time that they've been teammates.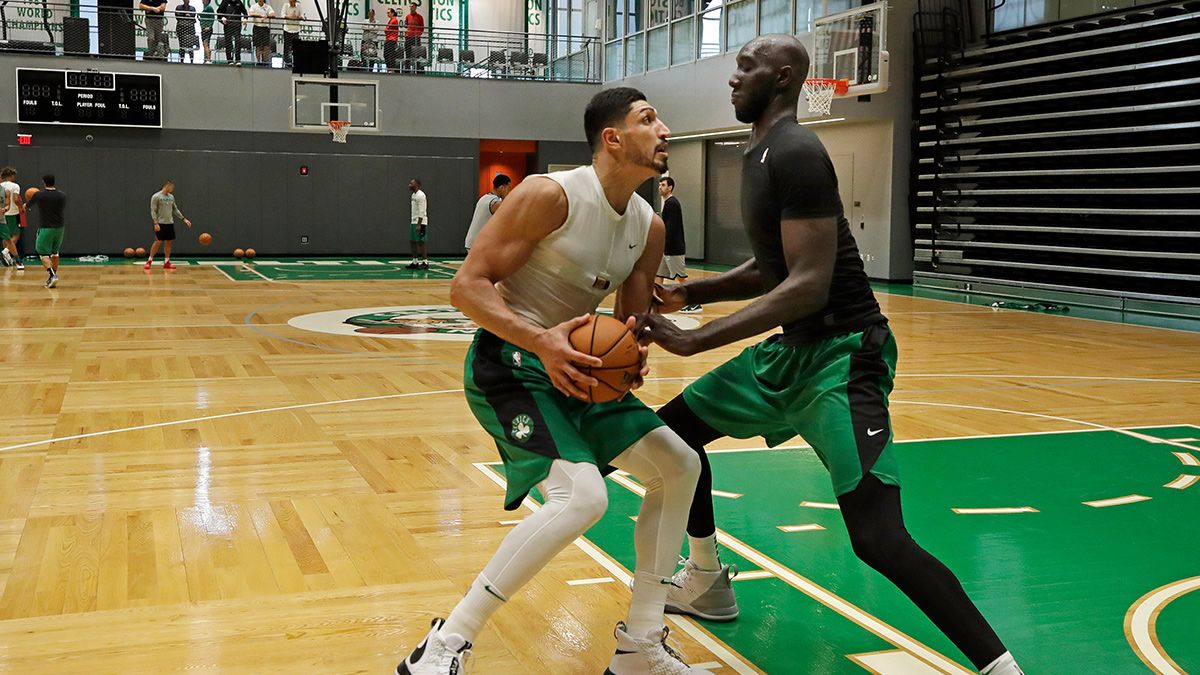 Tacko only had good words for his vet:
Still, the mutual respect between the positional rivals hasn't stopped them from going hard at each other during practice.
Beyond the hardwood, Enes has been nothing but like a big brother to the towering Tacko. This was very much evident when more than a week ago, they were reportedly harrassed outside a mosque in Boston by supposed supporters of Turkish president Recep Tayyip Erdogan, whom Kanter has been outspokenly critical of.
His interview with ESPN sums up the 27-year-old center's protectiveness of and close affinity to the newcomer.
Enes shared, "It was just sad because right next to me there was a rookie and it was Tacko. He felt very uncomfortable, so I was like, 'This is weird, we have to get out of this situation.'"
The two appear to have moved past the incident, as seen on a recent post by Kanter, who was riding shotgun and messing with Tacko while the latter was driving.
Seriously, we need more episodes of whatever the new Celtics frontcourt duo's online show will be called. Enes and Tacko Tuesday has a nice ring to it — only LeBron might have something to say about that. Imagine Fall joining Kanter on his infamous "cheat days," or something along the lines of Shaq Vs. (Tacko Vs. Enes?)...