Shortly after the awarding ceremony, Caviar Acampado a.k.a. "EnDerr" called on three people to join him on the podium for photo opportunities.
Aside from his parents, apparently watching their first live StarCraft II tournament, girlfriend Moreen Guese was also there to share EnDerr's glorious moment. The 27-year-old athlete had won the Philippines' third esports gold medal against Singapore's Thomas "Blysk" Kopankiewicz in the 30th Southeast Asian Games on Tuesday morning.
It was the same scenario when the Filipino Zerg player secured the country's first medal last Friday. Following a successful World Electronic Sports Games 2019 - SEA Qualifier revenge victory on regional rival and good friend Tran "MeomaikA" Hong Phuc of Vietnam in the upper bracket finals, EnDerr raced to the barely occupied stands of the Filoil Flying V Centre where Moreen was cheering her lungs out.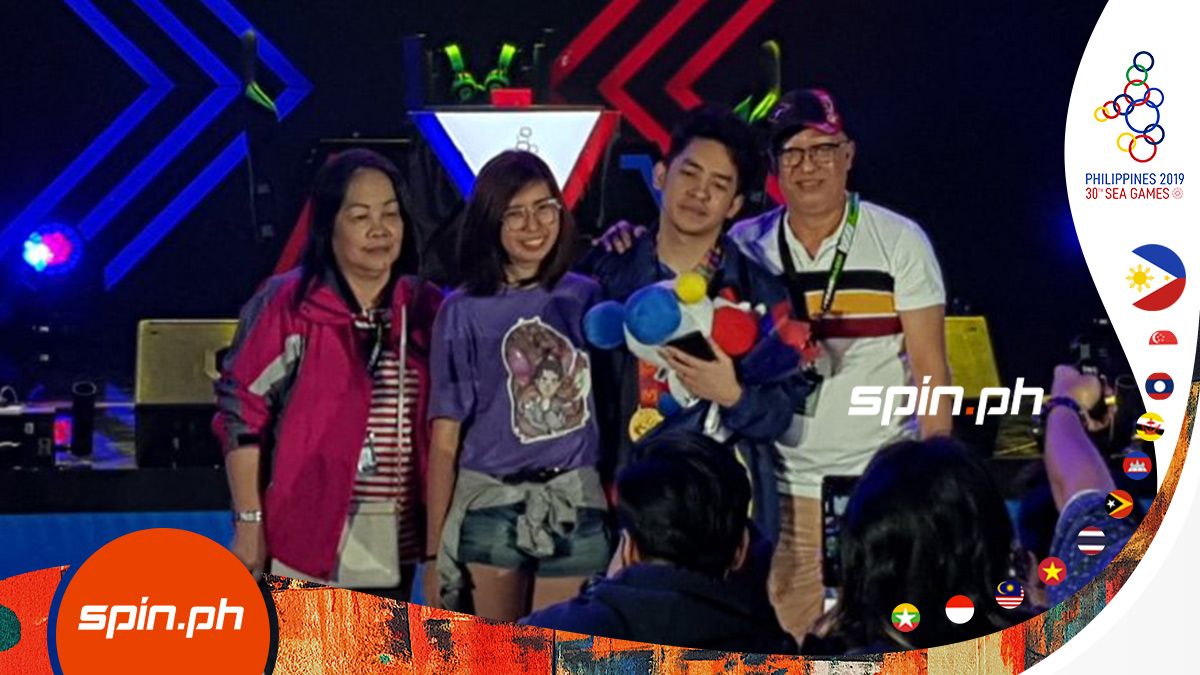 Continue reading below ↓
Recommended Videos
This pretty much sums up the romantic relationship between Moreen and EnDerr, who first met in an esports event in Cebu seven years ago. Both were representing Manila; she played Tekken, while he was already a prominent figure in the StarCraft scene.
The two gamers immediately hit it off, and their love story began. When Moreen retired from competitive gaming, she became EnDerr's number one fan — which meant being present in (almost) all of his matches and even learning how to play the sci-fi real-time strategy game to understand what was going on. (She even explained in detail how he was able to pull off that game-winning base trade with MeomaikA.)
No wonder he calls her his "motivation."
"I'm very proud of him. He's been in StarCraft since he was 12 years old, so I'm glad that he's being acknowledged dun sa ginagawa niya. Not to mention the drive and discipline that he has," Moreen told SPIN Life after the winners' final. "Even though he's joined a lot of international tournaments, it's a rare experience when it's for his hometown."
During his post-gold medal game interview, EnDerr talked about how supportive his partner has been of his decisions. Moreen revealed that he's the same way, despite the fact that they have relatively different career paths.
The former child star, who has appeared on screen (Maalaala Mo Kaya) and on stage (The Sound of Music), is now into advertising and the arts. EnDerr, other than being a part-time professional gamer for Liyab Esports, studies game development at the CIIT College of Arts and Technology in Quezon City.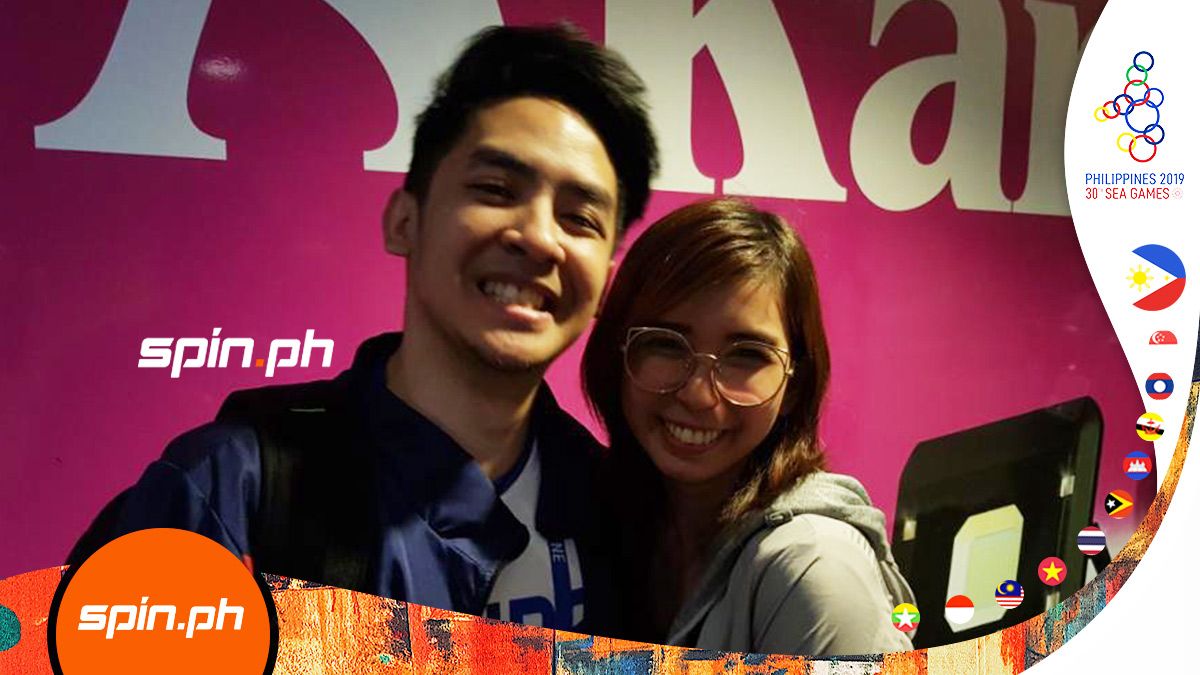 It helps when lovers are also "best friends," which has always been the relationship dynamic between Moreen and EnDerr before anything else.
She shared that while playing games is still one of their favorite ways to bond, "we also do activities that we've never tried before, like watching horror movies. Sinama ko siya sa theme parks, which he's not really into. We're always game, anywhere, as long as we're together, and having fun doing it."
Moreen also revealed that she and EnDerr are currently working on their own game.
Hours after his historic SEA Games victory, EnDerr poured his heart out on Facebook. He gave his girlfriend a special shoutout: "These past three months has been very stressful for me and thankfully, I have someone to guide me to be patient and understanding, make sure that I make the best decisions and that my feet are always on the ground. I love you and thank you, Moreen Guese."
But even before EnDerr expressed his heartfelt gratitude to the people around him, Moreen already deflected the credit and reiterated that all his achievements are solely because of him and his dedication to his (Star)craft.
"I told him the other day, no matter how big or small the tournament is, his passion and commitment to training is the same. It's not because of anybody else," she related. "Nakakatuwa lang. I think mas maraming tao na ipinagmamalaki siya ngayon. Wala na yatang itataas 'yung pagiging proud ko."