WHETHER you're a first-time racer or racing to be first, it pays to have a well thought-out nutrition plan. Specifically one that covers your needs before, during, and yes, even after the race. Here are a selection of products developed specifically for the endurance athlete in you. It's time to top up that fuel tank!
BEFORE
While a hearty dinner and a big breakfast can provide you with enough energy for your chosen activity, there are times when a little tweak in a nutrition plan can reap rewards. Specifically in the weeks - and in this case, the hour - before gun start.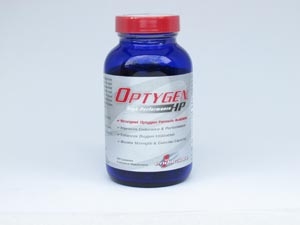 Continue reading below ↓
Recommended Videos
Optygen HP P3,550.00
Race preparation comes not on the night before, but sometimes in the months preceding the event. Aside from a training plan, nutritional supplements such as Optygen HP can improve performance. With a proprietary mix of ingredients that help with energy production, power output and faster recovery.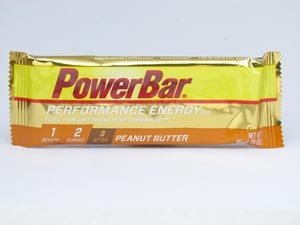 Powerbar Performance Energy Bar P120.00
The brand that made energy bars a household word continues to evolve, with a glucose formula that provides up to 50 percent more energy to your muscles. PowerBar recommends eating one bar 30-60 minutes before exercise - but with their wide range of flavors, you may have a hard time deciding which one!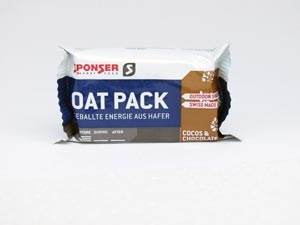 Sponser Oat Pack P170.00
Here's something that looks (and tastes) more like a treat than your typical energy bar. Packed with 100 percent natural ingredients like oats, fruits, and nuts, this Swiss snack provides a steady and stable supply of energy. It's also rich in fiber, which keeps you feeling satisfied longer.
DURING
It's no fun to be - quite literally - running on empty. Fatigue, muscle cramps, and even worse, bonking, are symptoms that can be headed off with proper nutrition. Aside from carbs and calories, these goodies have essential minerals and electrolytes that ensure you finish strong.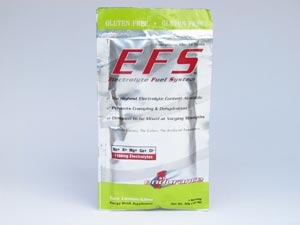 First Endurance EFS Lemon Lime P138.00
There are sports drinks and there are energy drinks - you can classify EFS as the latter. It provides all the electrolytes (calcium, magnesium, chloride, sodium and potassium) you need in every serving. It also has amino acids which are easily absorbed by your body. As it comes in powder form, you can customize dosage and taste to match your palate.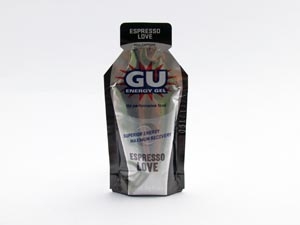 Gu Espresso Love P75.00
There's nothing like the kick of caffeine to put a little bit of spring in your step. Each packet of Gu's Espresso Love contains 40mg of caffeine (your typical espresso shot is laced with 64mg), as well as sodium, potassium, calcium and vitamins C & E. For non-coffee drinkers, Gu has among its flavors peanut butter, blackberry, and new for 2014 - salted caramel.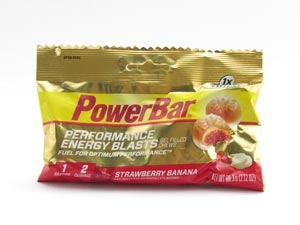 Powerbar Energy Blast P125.00
Sharing a similar formulation as their energy bars, these bite-sized blasts have a gummibear-like consistency which make them easier to pop in your mouth, chew, and swallow. While they may go down easier than a bar, you still need to chase it down with water or the sports drink of your choice.
AFTER
If podium champagne is your idea of a recovery drink, you better think (and drink) again - not that any of us podiums on a regular basis! For we regular joes and janes, refuelling and recovery should begin as soon as you cross the finish line. Because sooner or later, you'll be training and racing again!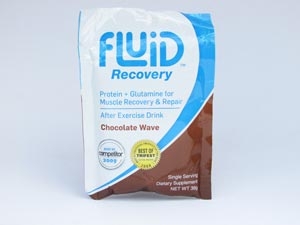 Fluid Recovery Chocolate P145.00
Studies have suggested that chocolate may very well be a "super-food" - so you don't have to be a rocket scientist to figure out that chocolate can be part of your recovery regimen. Especially if its a scoopful or two from Fluid. Complex carbs, whey protein, and other chocolatey goodness helps restore energy and prevent aches and pains.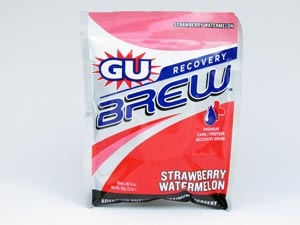 GU Recovery Brew P125.00
If you fancy fruitier flavors, then consider GU's Strawberry/Watermelon or Orange/Pineapple Brews. A healthy dose of protein, amino acids, carbs and antioxidants send you well on your way to recovery - as long as you resist the temptation to combine these great-tasting blends with your spirit of choice.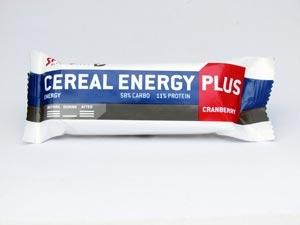 Sponser Cereal Energy P135.00
Craving some solid food? Sponser's cereal bar can help silence your grumbling gut. Sponser uses ingredients such as oats, honey, and in this case, cranberries to keep everything naturally tasty. Each bar has the perfect ratio of carbs and protein, and is low in fat. They're great after a race, and are also a good snack time alternative on regular days.
All items available at Second Wind Running Store, and other sports specialty shops