TURN on the bat signal for your new Batman, Tim Fox.
Teased last month as part of its "Future State" slate of comics, DC has finally revealed an unmasked look at their next Batman. Tim Fox is the son of Bruce's business manager Lucius Fox — who, if you remember, appeared in Christopher Nolan's Batman movies, played with a wry wink by Morgan Freeman — who takes up the mantle when Bruce Wayne kicks the bucket.
Wait, Bruce Wayne is dead?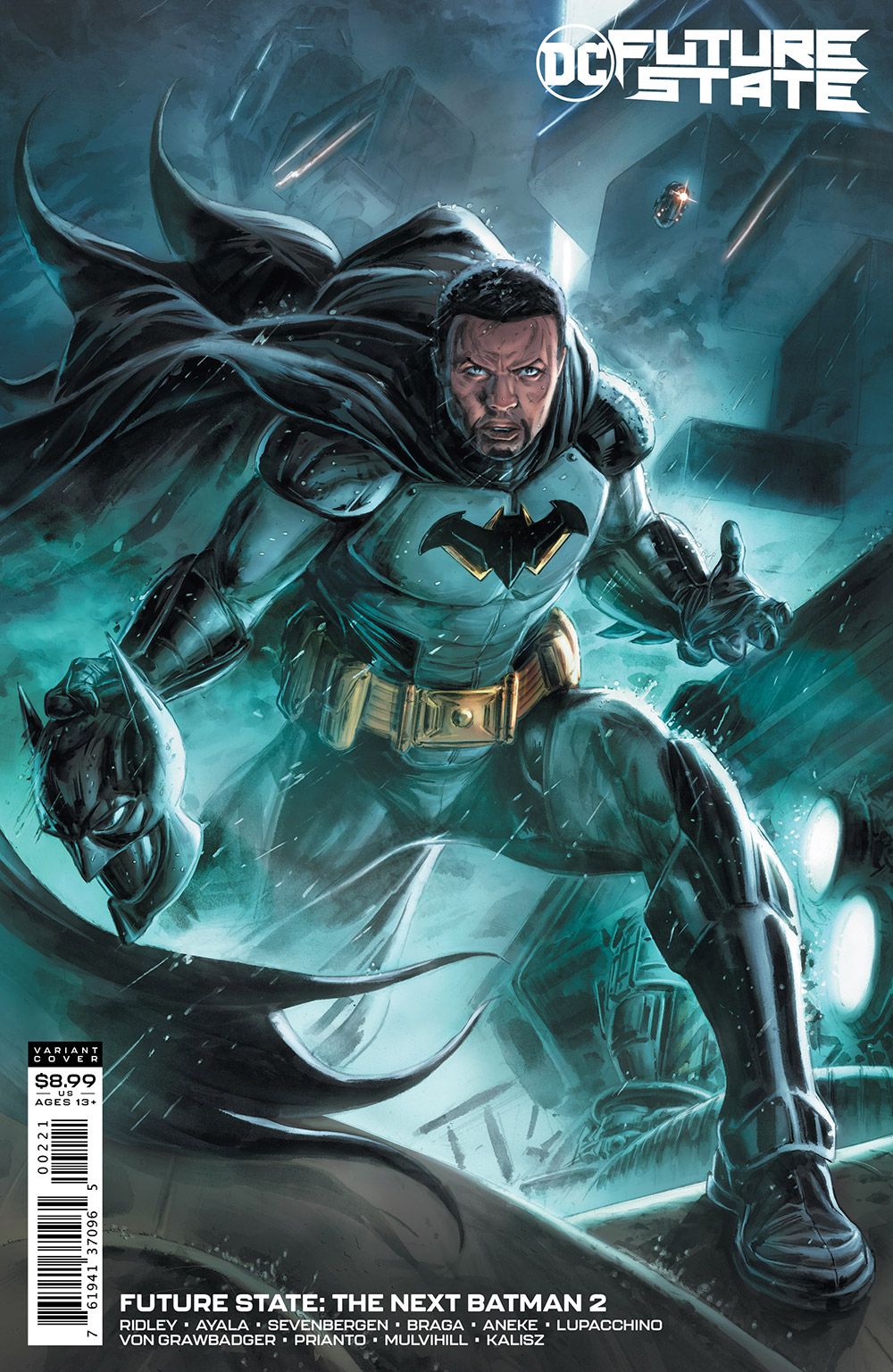 It's all part of the world DC Comics is setting up in "Future State", which will offer a window into the future of the DC Universe through various comic series. In 2030 Gotham City, masked heroes have been outlawed and Bruce Wayne has been killed.
Continue reading below ↓
Recommended Videos
Other comics that will be published as part of the "Future State" initiative will take a look at how the future has affected other important characters in the Justice League. Superman, for example, has been replaced by his son Jon. Wonder Woman has been replaced by an indigenous Brazilian named Yara Flor.
The writer of Future State: The Next Batman is John Ridley, who wrote the script for 12 Years a Slave.
Last month, Ridley told the New York Times: "[My sons] appreciate the things that I do. But they would much rather see Black Panther than 12 Years a Slave, let's be honest.So to be able to write the next Batman, for them to know that this next Batman is going to be Black, everybody else on the planet can hate it, have a problem with it, denigrate it, but I have my audience and they already love it."
Future State: The Next Batman will be released in comic shops and bookstores in January.
Throughout his long publishing history, Batman has had a long history of being replaced, with different characters subbing out for Bruce Wayne.
Spin fans unite at the Spin Viber Community! Join the growing community now and complete the experience by subscribing to the Spin Chatbot.