As I climb the stairs leading up to Round 1 in San Juan, I realize that fighting gyms all have a distinct yet familiar aura.
This training hall only opened this year, so it's far from your dingy, backwoods boxing gyms you usually see on Rocky. It's a living, breathing example of a modern fitness hub — the kind of place where newbies who would wince at the thought of getting hit can feel at ease doing their cardio on the heavy bag.
But as the sparring between members of the Philippine Sambo team heats up, that aura rears its unmistakable head.
It exists in the rhythmic sound of velcro gloves being adjusted in between breaks, in the shuddering sensation of hearing leather strikes against skin, in the guttural cries of athletes wishing away their exhaustion, in the musty aroma that no exhaust fan could ever keep up with.
It's an aura that never leaves you once you've experienced it up close. Suddenly, this top-notch gym morphs into something else entirely as it embraces the visceral, rugged throes of combat.
This is my introduction to Sambo. And it could be the next big thing on sports fans' radars.
Samozashchita bez oruzhiya
Continue reading below ↓
Recommended Videos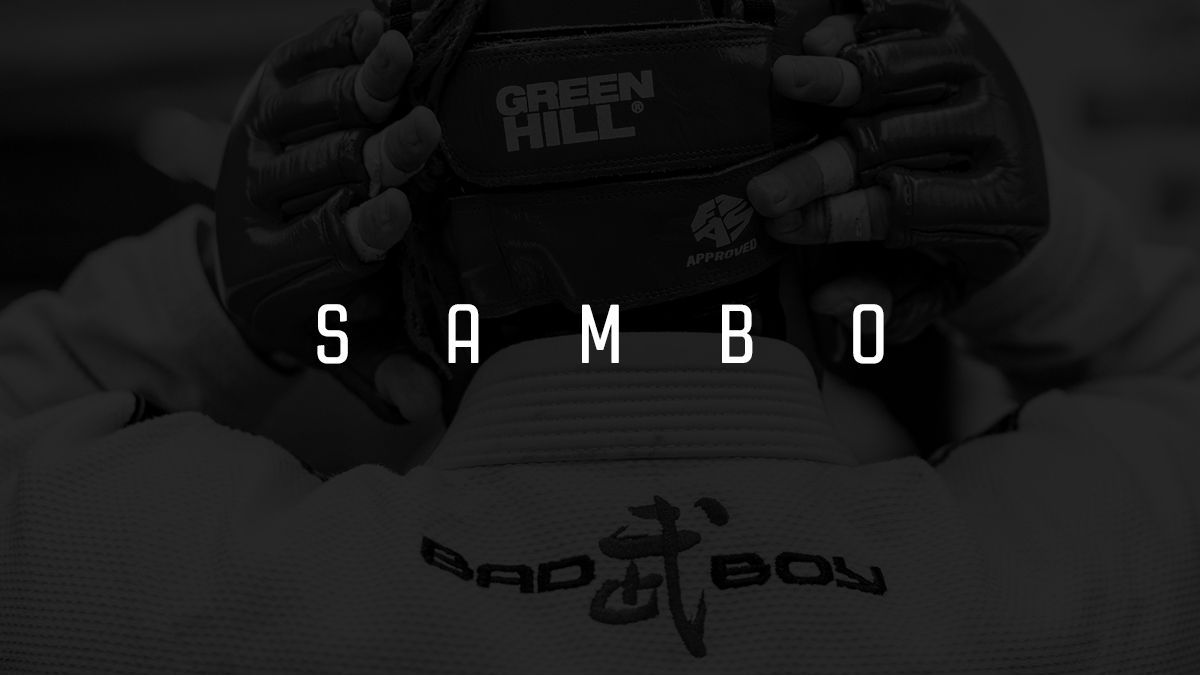 Without question, basketball dominates the sporting zeitgeist in the Philippines, and that's not likely to change anytime soon. If you need proof, go to the news section of this site and count with your fingers how many hoops-centric stories there are. Let me know how quickly you run out of fingers.
But once in a while, our attention turns to other athletic endeavors. Among them is combat sports.
Ball is life, sure, but when a good UFC card or major boxing pay-per-view is on, it's enough to grab the public's attention for a weekend. Chalk it up to our inherent, Lapu Lapu-imbibed penchant for fighting. The effect is doubled when one of our countrymen takes centerstage. Even today, many people still fancy themselves the next Ronnie Nathanielsz only when Manny Pacquiao steps into the ring.
Ask them about boxing at any other time, however, and they'll happily change the subject back to dissecting the nuances of Steph Curry's shot.
At the upcoming Southeast Asian (SEA) Games, sports fans will get the chance to tune in to a form of fighting that's new to us Filipinos.
Sambo, a portmanteau of samozashchita bez oruzhiya (self-defense without weapons), is a Russian martial art founded in the early 20th century as a way to equip Soviet soldiers for unarmed combat. It combines techniques from wrestling, judo, jiu-jitsu, boxing, and kickboxing, meaning bouts can be contested both on the feet and on the ground.
Sound familiar?
Strike, throw, submit, adapt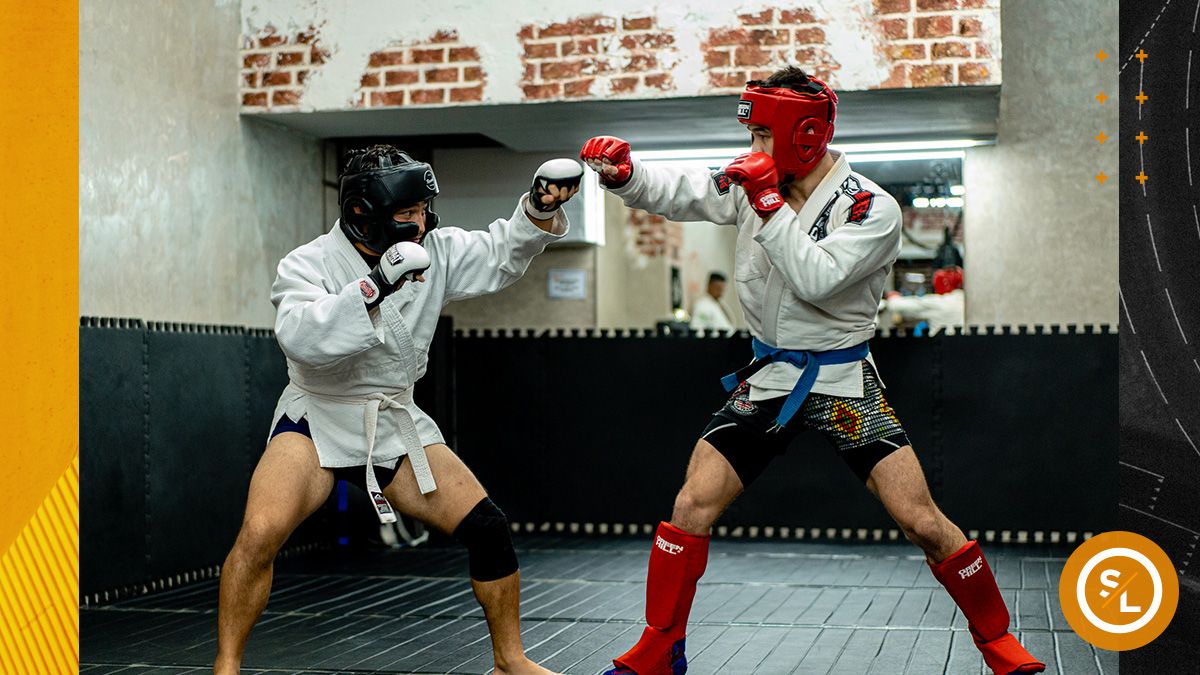 In many ways, Sambo bears a striking (and grappling) resemblance to modern mixed martial arts (MMA).
The big difference is in the attire: Sambo practitioners fight wearing a thick kimono top (known as the kurtka, similar to the judo gi) tied together by a cotton belt, which combatants can grab onto during a fight. It's the style which gave rise to MMA stars like Fedor Emelianenko and Khabib Nurmagomedov.
Our national team, then, consists of familiar mainstays from the local MMA scene. Chief among them is Mark 'Mugen' Striegl, a Filipino-American fighter who has fought across the region and is currently the Universal Reality Combat Championship (URCC) featherweight champion.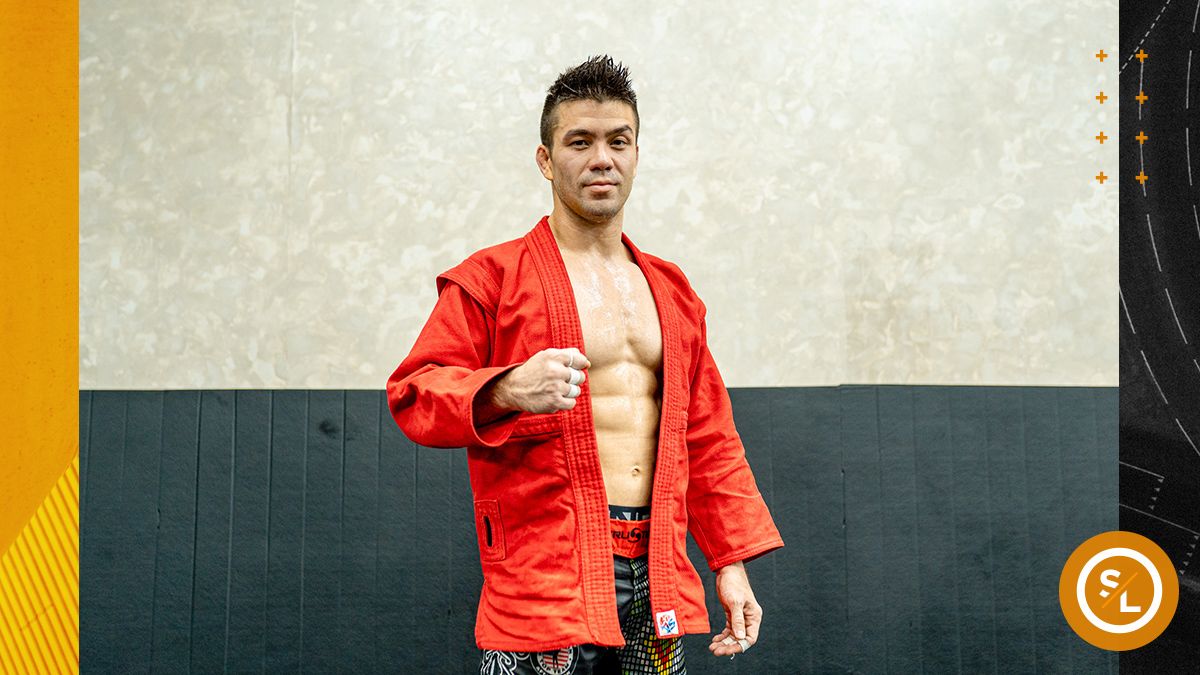 Striegl will be putting his MMA skills to the test under the Combat Sambo ruleset, which incorporates both striking and grappling. During a match, fighters wear MMA-style gloves, shinpads, headgear, and shoes along with their kurtka. According to Striegl, things can get even wilder on a Sambo mat compared to the MMA cage.
"It's the closest thing to MMA, but a more sport-oriented version. There's even headbutts in Sambo, which is the crazy thing." Striegl says.
Yes, headbutts. Outlawed in every civilized incarnation of MMA since the '90s, but perfectly legal in the realm of Combat Sambo. Each match lasts five minutes, and Striegl says fans can expect the kind of action not often seen in contests where national pride is on the line.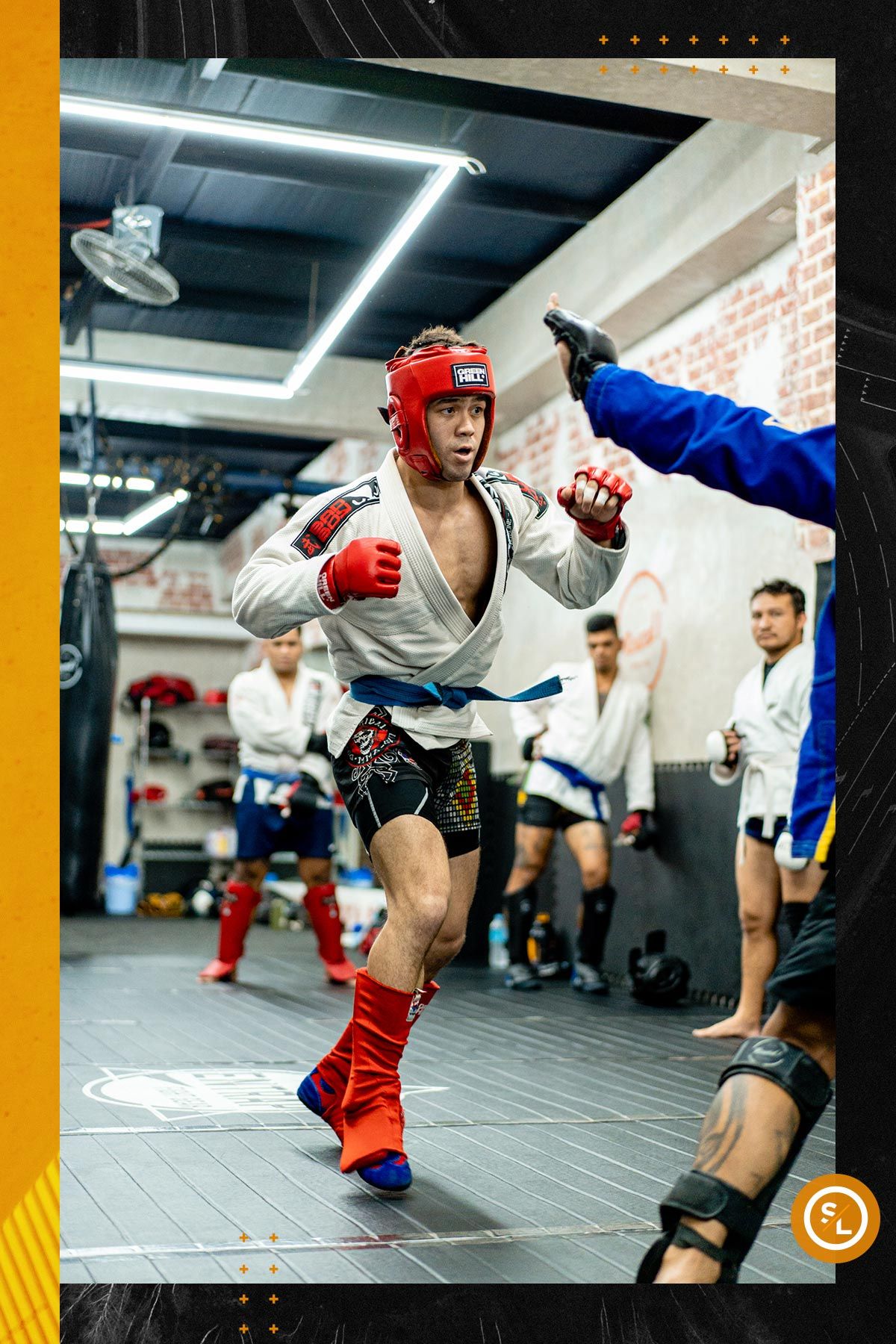 "[Combat Sambo] is like MMA, but with headbutts and big judo throws," explains Striegl. "So you're gonna see high-flying judo throws, high-flying takedowns, quick submissions on the ground, quick ground-and-pound, and, of course, big strikes on the feet to close the distance."
With the SEA Games fast approaching, Striegl and the rest of the team are ramping up the intensity. These sessions are not for the cardio boxing crowd. Each body thrown with Jordan-esque hang time comes crashing down, reverberating through the floor and up to my seat on the edge of the mat.
The thwacks come louder and faster as the rounds wear on. By the time they finish their conditioning circuit, the open-mouthed gasps come long and deep. And though most are resting their weary hands on their knees after the final bell, the look in their eyes never wavers. These guys are tired, bruised, but they're still determined.
Gearing up for gold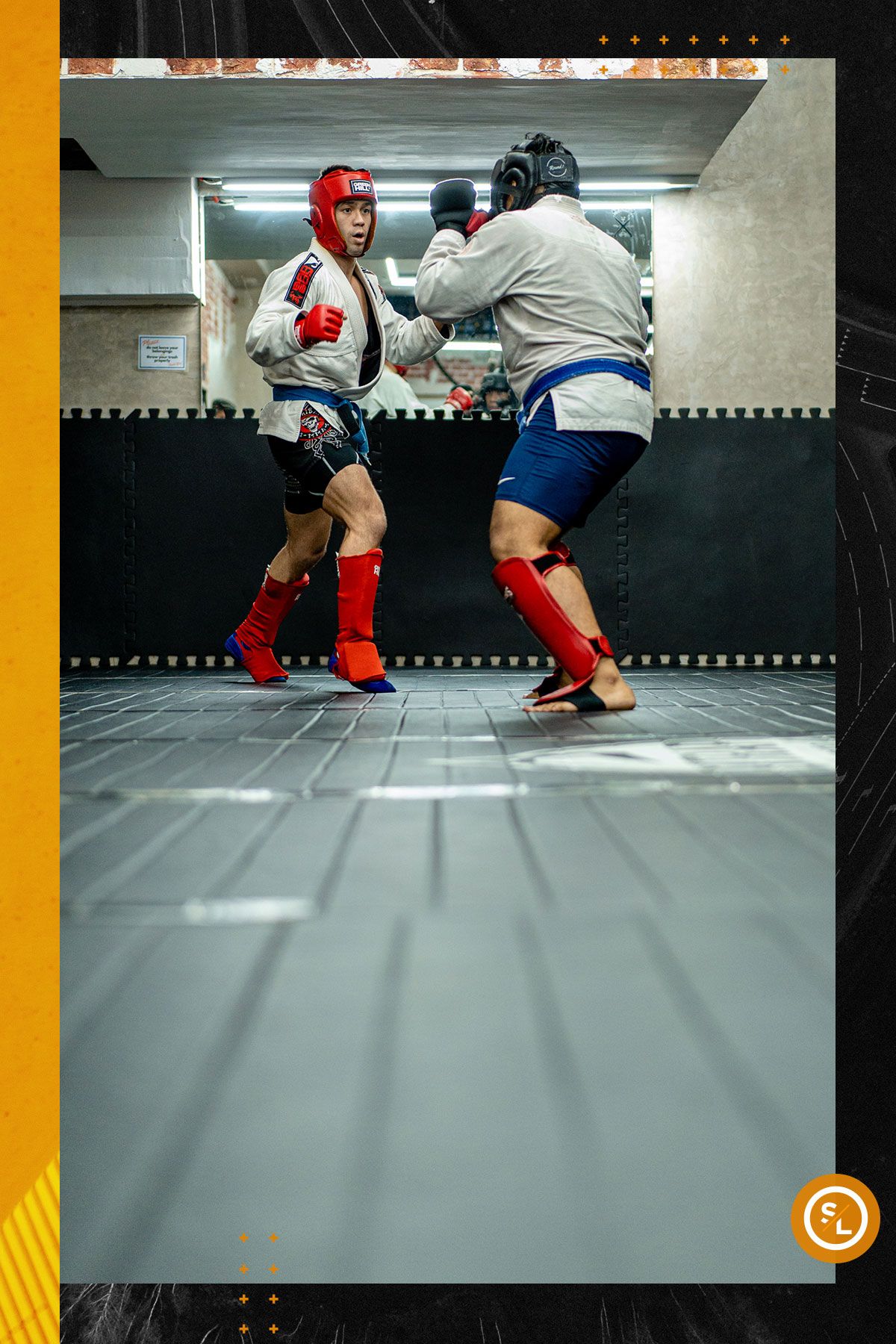 Given that we're far from the harsh winters of Russia, will plucking local MMA talent from the cage and plopping them onto the Sambo mat, hoping they can adapt, guarantee success?
"Kailangan talaga natin magkaroon ng foreign coach," says Patrick Dos Santos, another local MMA stalwart and SEA Games hopeful. "Lalo na kung Russian o European. Sila yung malalakas sa Sambo.
With this year marking our first time to field Sambo teams in the SEA Games, the powers that be are doing all they can to make sure our athletes are ready. "Ngayon, meron tayo raw parating na foreign coach para magtuturo sa atin dito bago mag-SEA Games," Dos Santos adds.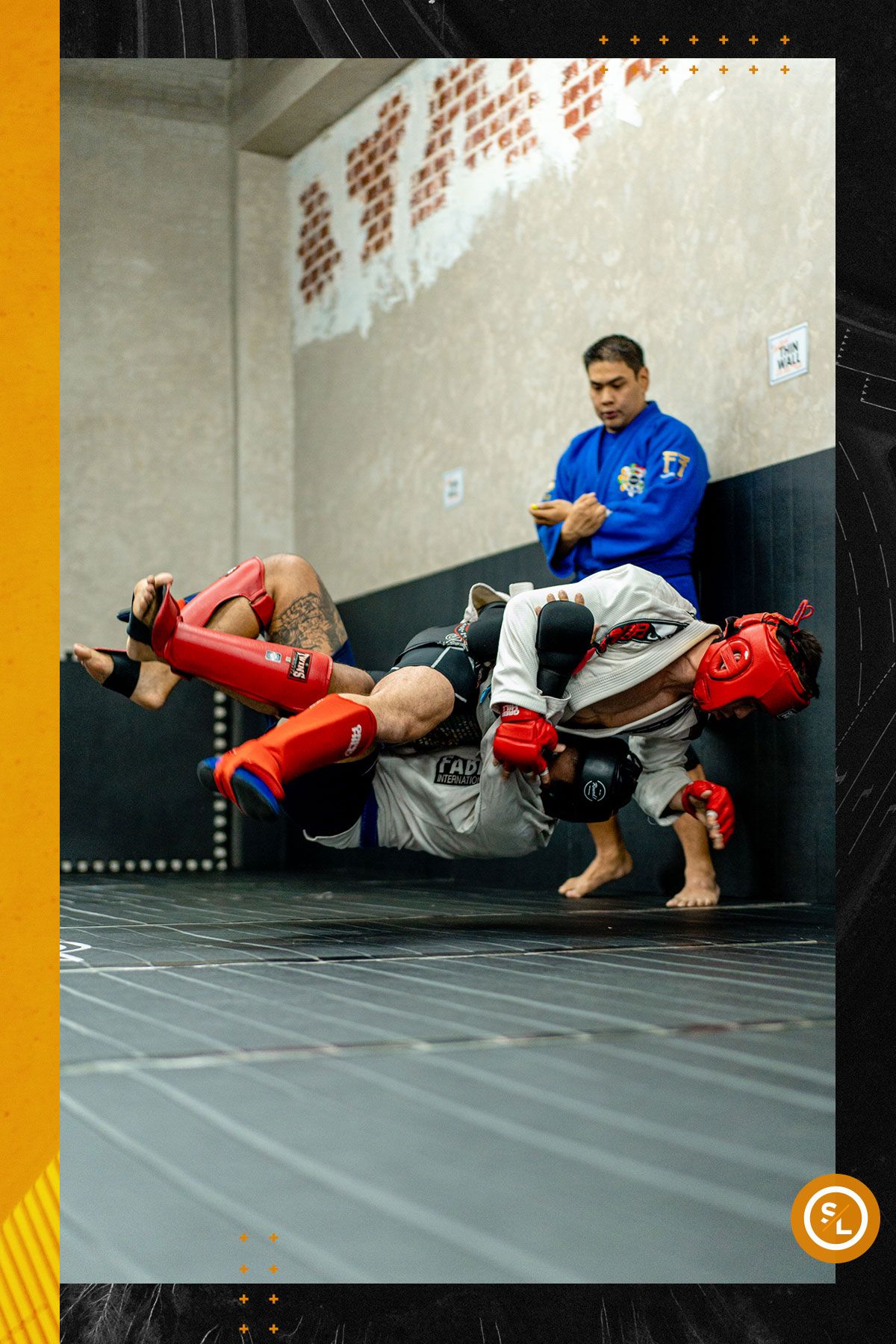 Still, our skill and experience in MMA can't be discounted. With teams preparing to take part in both Combat and Sport Sambo (the pure grappling ruleset) Striegl, Dos Santos, and the rest of the athletes like our chances. After all, whether it's in a cage or on a mat, a fight is a fight, and that's something these guys know a little more than something about.
"Malaki chance natin maka-gold," declares Dos Santos. "Sa Southeast Asia, Philippines naman talaga ang well-known, lalo na sa MMA,"
Adds Striegl: "We're doing a lot of judo training, we have a lot of great coaches here. I think we have a great chance of getting a lot of gold medals."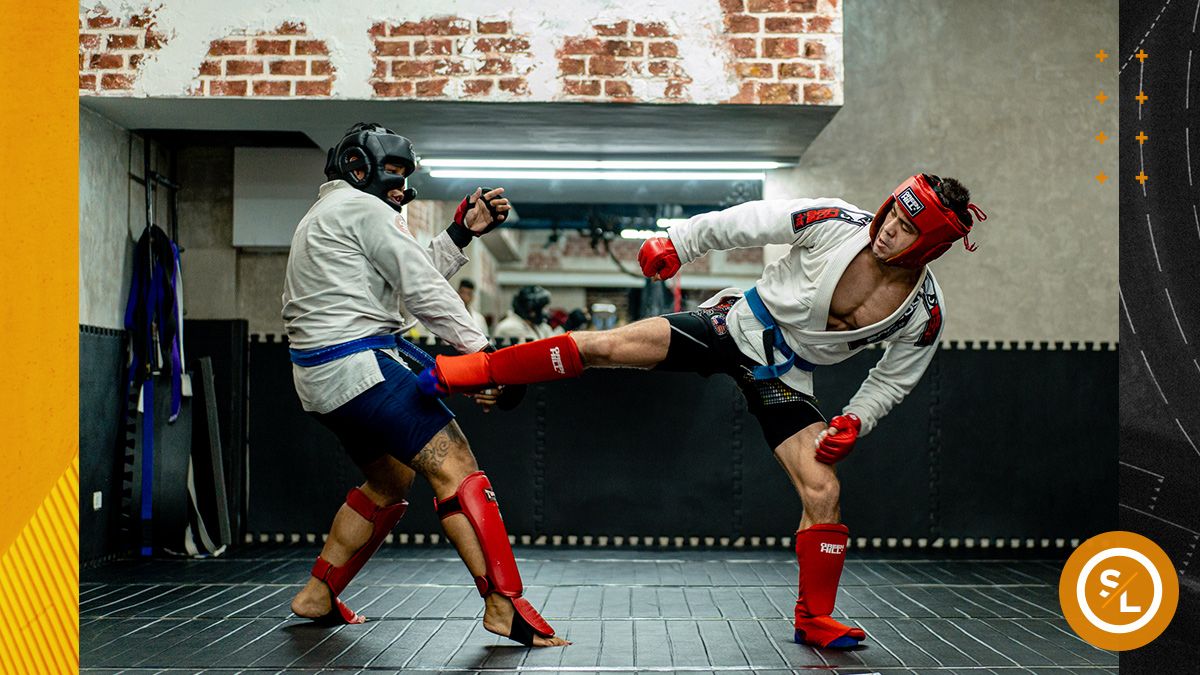 Come December 5 and 6, these fighters will be ready to do battle. The format might be new under those bright lights, but that aura of fisticuffs will surely emerge once again, this time with plenty of #PinoyPride for sports fans to chew on.
Let the high-flying throws begin.