CHICAGO - Manny Pacquiao's passion for the NBA - and fondness for the Boston Celtics - is well-documented.
Boxing's only eight-division champion is friends with Steph Curry and the Filipino icon once hooped at the Golden Warriors facility.
Pacquiao, who was honored by the Los Angeles Clippers with a personalized jersey a few years ago, has also met several NBA stars including Kevin Garnett and Kawhi Leonard.
Manny has also exchanged signed items with Derrick Rose and Anthony Davis.
With the 2023 NBA Final almost upon us, it looks like the People's Champ has a horse in the race.
That's the Boston Celtics, assuming of course the green hoopers survive Game 7 of the Eastern Conference Finals against the Miami Heat on Tuesday.
Pacquiao, whose love for the Boston Celtics is well-documented, recently signed a pair of boxing gloves for Celtics All-Star Jaylen Brown.
ADVERTISEMENT - CONTINUE READING BELOW ↓
MP Promotions president Sean Gibbons facilitated the signing and will personally deliver the item after Jaylen is done with the season, hopefully with a ring on his finger.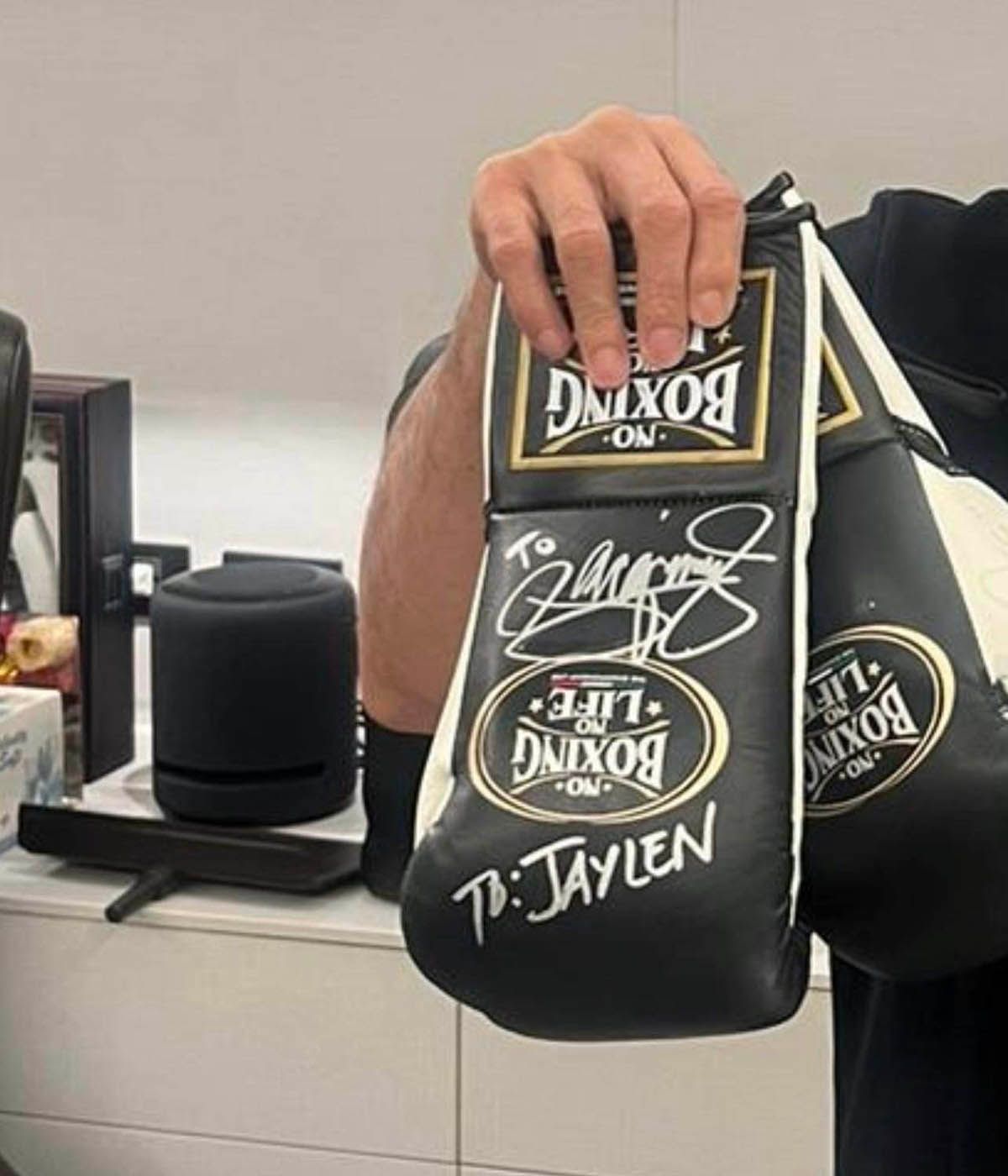 Jaylen's father, Marselles Brown is a 7-foot former world boxing champion. Apparently, the Celtics guard got his toughness and length from his dad.
The elder Brown is the owner of New Champ boxing promotion and a business associate of Gibbons.
Get more of the latest sports news & updates on SPIN.ph