LAPU-LAPU City, Cebu — It was already 11 o'clock in the morning when Caroline Steffen sprinted to rule the Regent Aguila Ironman 70.3 on Sunday at Shangri-La Mactan.
The 40-year-old triathlete finished the 1.9km swim, 90km bike, and 21km run 12 minutes ahead of second placer Dimity Lee Duke in the female pro category.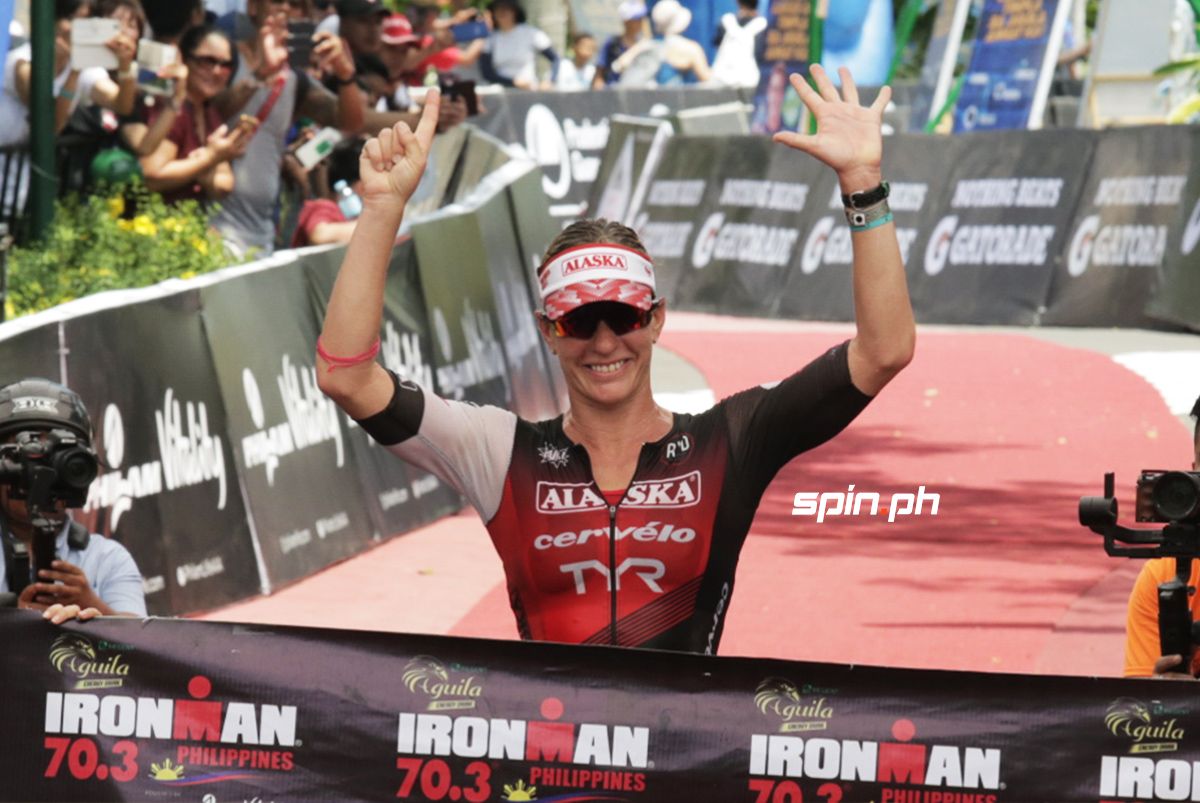 Aside from bagging her sixth Ironman gold medal, she wanted to reach the finish line because her 19-month-old baby boy, Xander, was waiting for her there.
"I booked my nanny 'till 11 o'clock," Caroline said. "When I was on the run course and [looked at my watch], 'Oh, I have to hurry up.' I was just like going as hard and quick as I could so I could see him already. It feels great to see him at the finish line, there's nothing better than that."
Continue reading below ↓
Recommended Videos
As soon as she crossed the finish line, Caroline rushed to Xander, who looked like a doll with his curly blonde hair, showered him with kisses, and hugged him close to her.
Caroline's husband, Pete Murray, was also at the finish line as the event host. The family of three hugged each other as the crowd cheered for them.
"I haven't seen him in four and a half hours so I missed him," she said. "So the first thing to do was to give him a hug. I really enjoy having him on the finish line, it means personal to me a lot."
Little Xander, who was carried by his nanny, was well behaved while waiting for his mom.
He did not throw a tantrum despite the hot weather and the loud music being played on the background.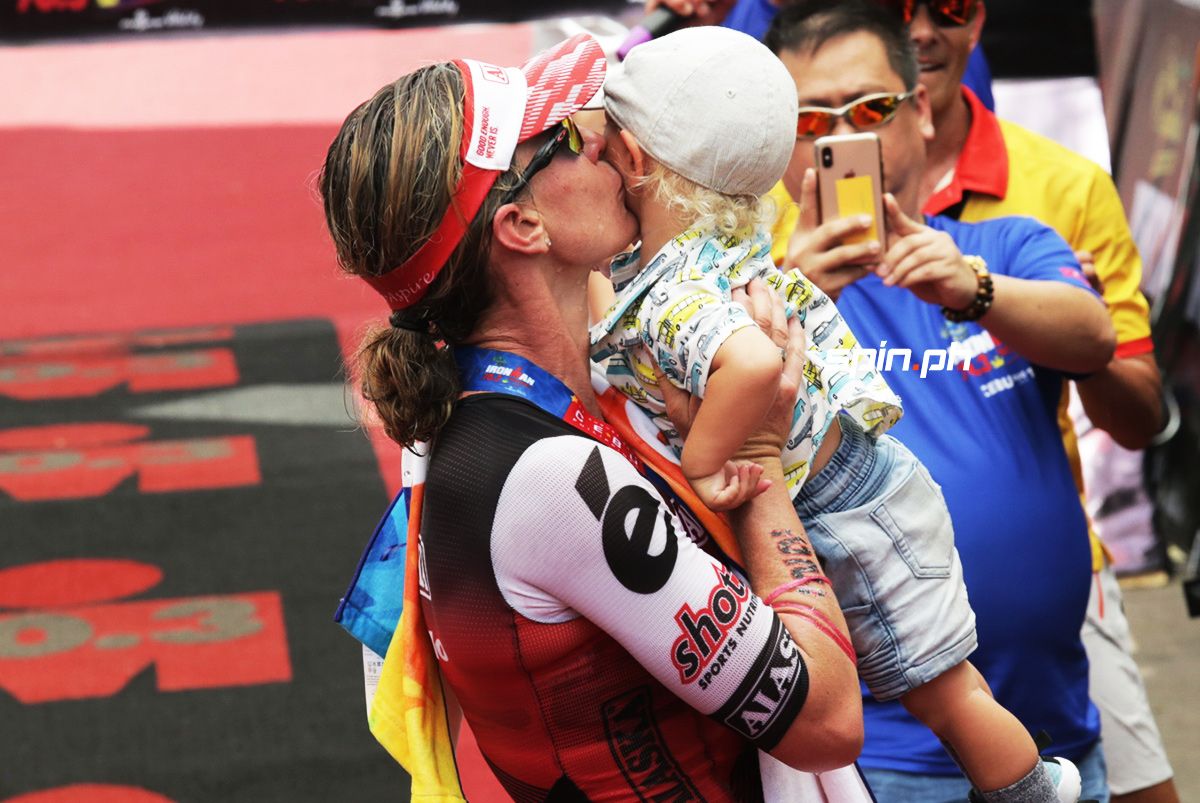 "He's still too young to understand but I hope in a couple of years he can look back and I hope he's proud of what his Mama has achieved," said Caroline.
At the Meet the Champs press conference after the race, Caroline brought Xander with her.
The job was done, the gold is already in the bag, it's time to be a mom again.