DO you think you have the skills to be a PBA referee? Do you have what it takes to make the right call amid the boos and catcalls from rival fans? And do you have the guts to stand by your call with Yeng Guiao in your face?
If you can answer in the affirmative to all three questions, here's your chance.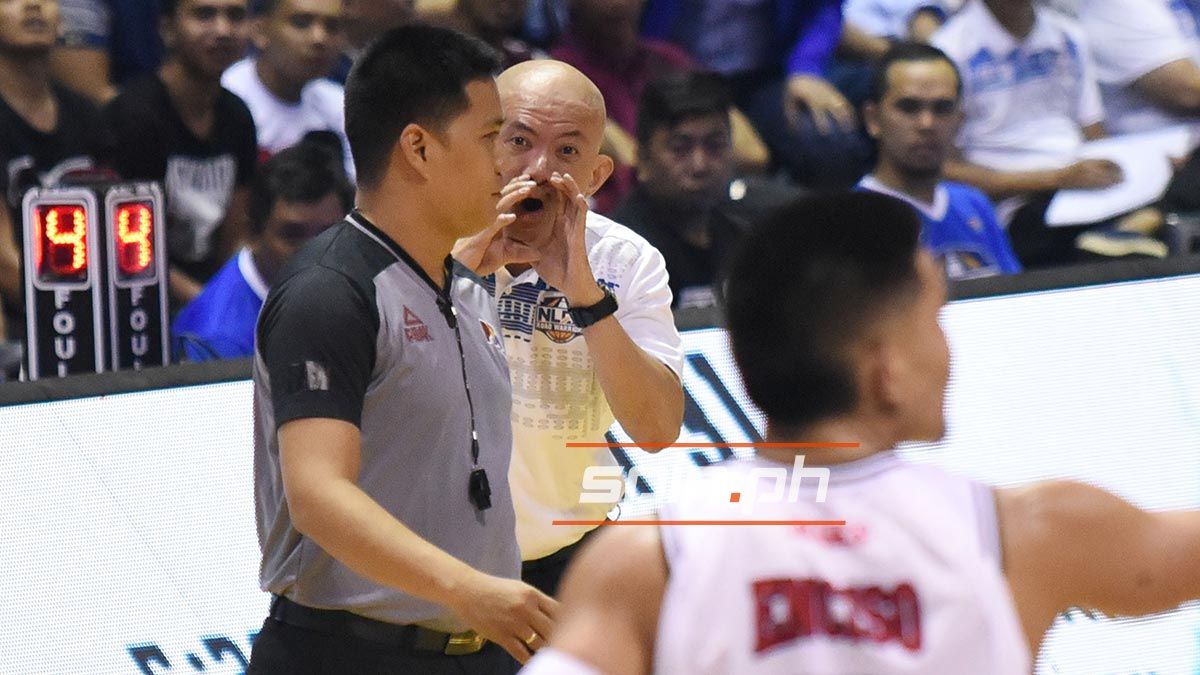 The PBA is looking for men and women who can beef up its current pool of referees. If you're interested you can file your application at the PBA office or at the Smart Araneta Coliseum during games until Oct. 21.
Continue reading below ↓
Recommended Videos
Tryouts will be held on October 22, 24 and 25, 2019 from 9 a.m. to 12 noon at the JCSGO Gym in Cubao, Quezon City.
If you want to know how much referees make, go to this SPIN.ph story and make the adjustments. Last time we checked, PBA officials receive a basic salary of as much as P40,000 aside from a game-day allowance of P500 which goes up to P2,000 if tapped to officiate a game.
The drawbacks?
We all know the drawbacks. But if you're stil up for it, here's the official PBA media release for the rest of the details:
The PBA is looking for highly qualified physically fit males and females who have a passion for the sport of basketball and who work well under pressure.
Be part of the PBA family.
Join the PBA Referees Tryout and have a chance to be among the elite group of game officials working the games of the country's best basketball talents.
Application forms are available during office hours at the PBA office, 186 E. Rodriguez Avenue, Bagumbayan, Quezon City and during PBA games at the Araneta Coliseum.
Applicants must be at least 25 years old, college level and must be at least 5'-8 in height. Female applicants must be at least 25 old, college level and with a height of at least 5'-2".
Interested parties may submit their filled-up application forms until October 21.
Tryouts shall be held on October 22, 24 and 25, 2019 from 9 a.m. to 12 noon at the JCSGO Gym in Cubao, QC to be conducted by international referee Bong Pascual and coach Joey Guanio.
For more details, you may call Ms. Rosc Teotico or Junior Bengua at 470-2768 to 69.