PACMAN, the dog, is gone
The well-loved Jack Russel Terrier which became the official mascot of boxing sensation Manny Pacquiao's team died Sunday after it was accidentally ran over at the garage of the Senator's mansion in General Santos City.
Long-time Pacquiao close-aide David Sisson felt sorry following the freak incident after unintentionally running over the dog, which witnesses claimed, 'came out of nowhere,' just as Sisson drove the Mazda Sedan vehicle out of the garage.
The Manila Bulletin's Nick Giongco, who's been covering Pacquiao for more than two decades now, first reported the story.
Pacman became a constant fixture in Pacquiao fights and training camps since 2006 when the dog was first brought to the U.S. while the boxing great was preparing for his third and final bout with Mexican Eric Morales.
The dog was likewise present in training camp when his master made history in 2015 after engaging Floyd Mayweather Jr. in a welterweight title unification bout that went down as the richest fight ever in boxing annals.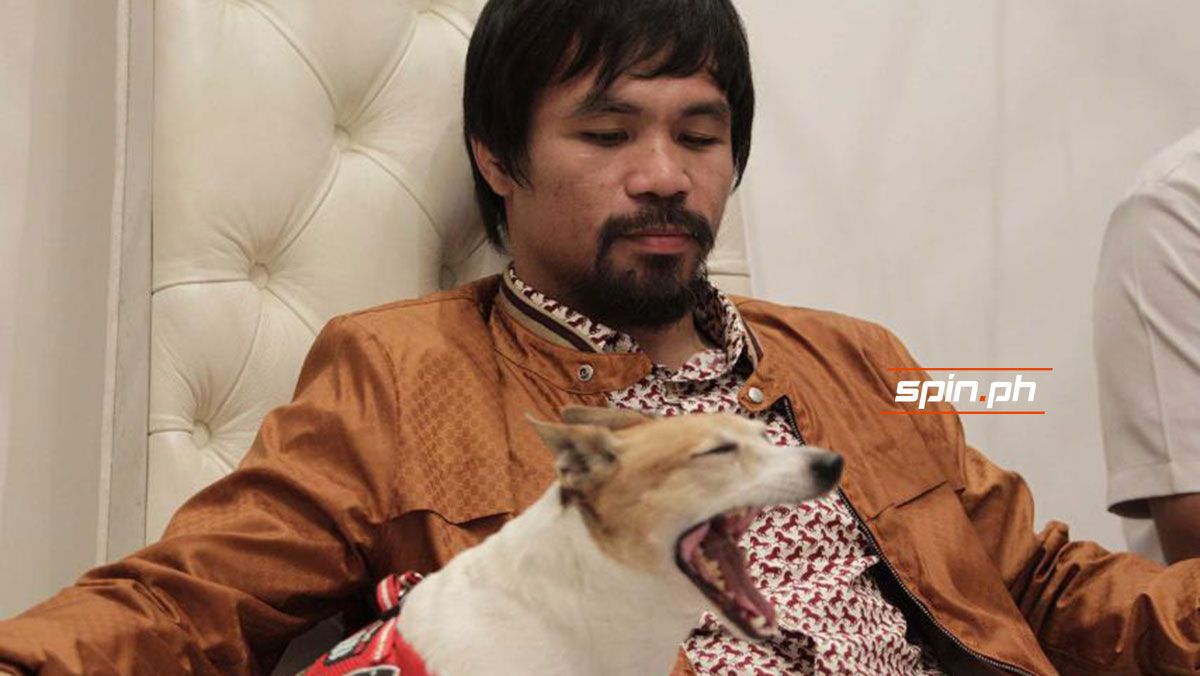 Continue reading below ↓
Recommended Videos
Shortly after the accident, Pacman was brought to a veterinary clinic, but the injury suffered by the dog was too severe for him to survive.
Sisson profusely apologized to Pacquiao and his wife Jinkee for what happened. The Pacquiao couple, nonetheless, understood everything was an accident.
Pacman was buried at the backyard of the Pacquiao's huge mansion in the presence of his champion master.
The Pacquiao family just arrived in General Santos City over the weekend after being locked down in their Forbers Park mansion in Makati the last three months.