BUSINESS partners in an instant?
Check out Rain or Shine roommates Beau Belga and Ryan Araña's hotel room "sari-sari store," which they apparently set up only today.
"Araña-Belga Sari Sari store now open to serve," the 6-foot-5 bruiser wrote on his Instagram caption.
Araña went all-out on promotion, dedicating three entire Instagram story threads to announce the launch of their partnership.
"Kumpleto na ang 'Araña-Belga sari sari store.' Meron kaming coffee, panlaba, washing machine, bigas, mantika, delata, rice cooker. Basically, kumpleto na, and then pag nauhaw ka, meron ding yogurt, so pag kailangan niyo bumili guys ha, Araña-Belga sari-sari store," he said in the 40-second long video advertising their store.
Continue reading below ↓
Recommended Videos
Just a few hours after posting, business was already booming.
Orders from fellow players, teammates, and fans poured in the comments section. Like they say, everything happens online now.
Here's Magnolia's Mark Barroca trying to purchase noodles. The thrifty player even asked for a buy 1 take 1 promo.
Meanwhile, Blackwater's Roi Sumang inquired about a Kopiko sachet.
Alaska's Vic Manuel, on the other hand, had first dibs on the lone bottle of the UFC Ketchup.
Belga, a very accommodating seller, made sure to reply to every potential buyer.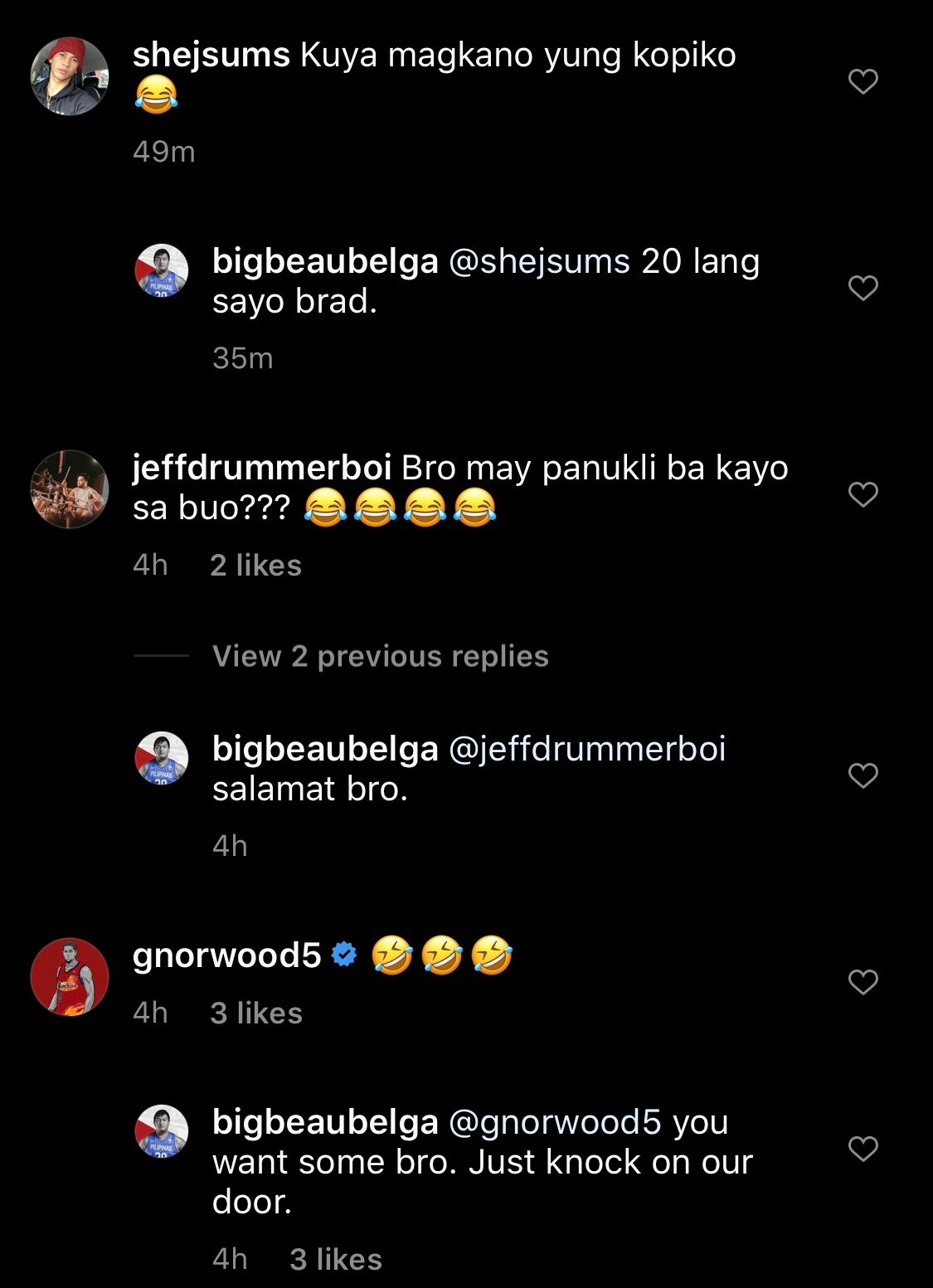 He even pulled out a sales talk to passers-by like Gabe Norwood, Jared Dillinger, Mark Caguioa, Calvin Abueva, and Troy Rosario.
"No credit today tomorrow okay," the upright Belga answered when Don Trollano dared to loan a can of Century Tuna.
Safe to say, the biz is thriving, and its soft-opening Day One isn't even done.
Just a heads up, Beau and Ryan: the BIR's a little strict on even the smallest businesses nowadays.
Spin fans unite at the Spin Viber Community! Join the growing community now and complete the experience by subscribing to the Spin Chatbot.