NATIONAL team members and the workforce of the Philippine Sports Commission (PSC) all tested negative from COVID-19.
Results of the swab-testing cleared around 200 people, including athletes and coaches of the deadly virus.
"We are thankful to the Lord that the PSC community is free from COVID-19. We hope and pray it stays that way," said PSC OIC Ramon Fernandez, who also underwent the Reverse Transcription Polymerase Chain Reaction (RT-PCR) procedure shortly upon arriving from Cebu last week.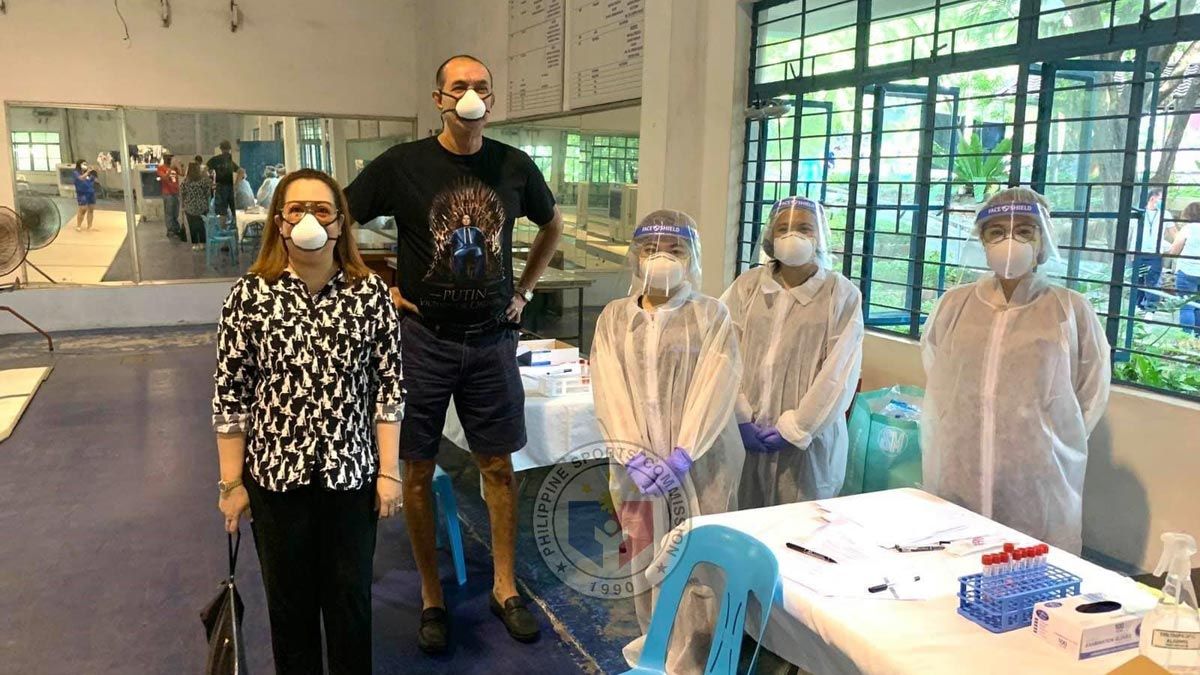 ADVERTISEMENT - CONTINUE READING BELOW ↓
Around 112 persons were swab-tested at the Rizal Memorial Sports Complex in Manila, while an additional 88 from the PhilSports Complex in Pasig were likewise tested, which was conducted in three batches.
"We are proud to say that both PSC complexes, which were high-risk areas since we have venues housing COVID-19 patients, can be declared COVID-19 free. We conducted the test to give the confidence back to the regular workforce, occupants, athletes, and coaches who frequently go to PhilSports and RMSC," said Dr. Randolph Molo, head of the PSC Medical Scientific Athletes Services (PSC-MSAS) Unit.
"We opted for the RT-PCR/swab test over any form of rapid testing since this test is more reliable and reflective on one's COVID-19 status. As of July 8, we can declare that all of the 200 persons who underwent testing are all clear/negative from the coronavirus," added Molo.
"This should help restore the confidence and ease the fears of our staff as we continue to keep PSC COVID-19 free."
After the RT-PCR testing, the government sports agency also put in place additional security measures by requiring all staff working on-site to submit a Health Declaration Form which was made accessible by QR code or the PSC website.
This is screened by the MSAS unit which will grant them a gate pass via SMS once they get cleared.
The sports agency hopes the practice will help keep PSC premises COVID-19 free.
The PSC is also strictly implementing health security protocols advised by the Department of Health and the Inter-Agency Task Force (IATF) in all of its facilities.