ASI Taulava knows that sometime soon, he has to explore other ventures once he chooses to put an end to his long basketball career.
This early, he's getting his feet wet.
The 46-year-old former PBA MVP took on the role of assistant coach for the University of the Philippines Lady Maroons starting this UAAP Season 82.
"Yes, I'm helping out UP Womens and coach Paul (Ramos)," he shared.
But he's not just any other deputy as the 2003 PBA MVP also is on top of the development of the team's bigs, including his daughter Ash Taulava.
"If you noticed, my daughter is a freshman there. On my free time, I enjoy teaching. I've been playing for over 20 years, 17 years professionally, and it's fun giving back to the youth and at the same time, being around them," he said.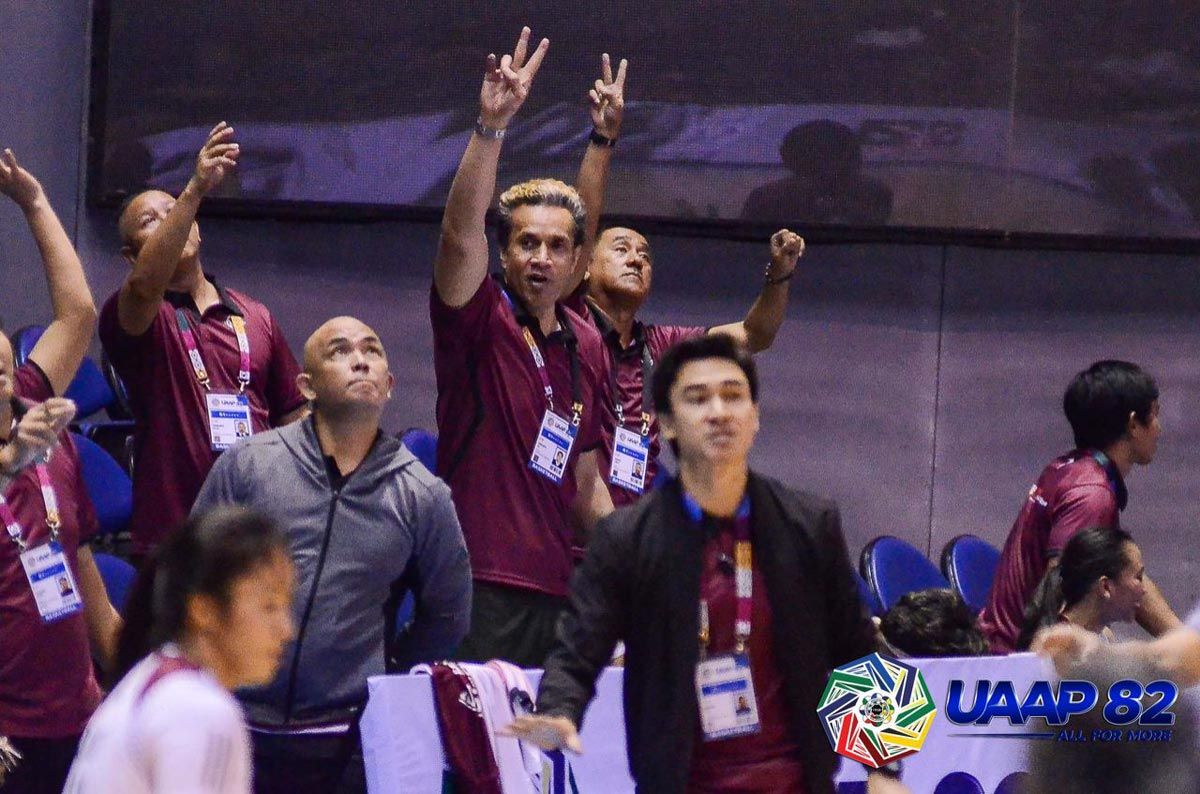 Taulava, however, knows that he has his work cut out for him, not just with the struggling Lady Maroons but also with his daughter.
Ash, 18 and stands at 6-foot-5, has been averaging 2.0 points through two games and even got the starting nod on Saturday when UP fell to UST, 103-48.
But just like what Asi has learned through his more than two decades of experience, patience is truly a virtue.
"Trust the process," he said. "She knows her goals. I wasn't expecting her to make the Team A and I knew it's gonna be a long process that she has to trim down and work on her skills. But she's coming along faster than I expected."
And the elder Taulava is doing all he can to help Ash get to where she wants to be.
"It's not just gonna stop now. Even if she's in season, the training still continues. We're pushing her, that way she's setting example or bar on how she should play, how she should compete in the UAAP.
"It's not easy compared to high school - it's two different ball games. Girls are more in shape, girls are more aggressive, physical, so she's just gotta adjust. This is a learning experience right now in his freshman year. Hopefully, she gets better as the year progresses."
The same goes for Asi as he hopes to be of help for the Lady Maroons, who are hell-bent on ending a 32-game losing skid stretching four seasons.
"I'm learning from coach Paul and I'm learning from coach Yeng (Guiao) and lucky for me, I've played under so many different coaches and I'm just excited to watch and study, like whose style will fit in to the way if I decide to try coaching," he said.
"But right now, everything is a learning process. I'm just a student, still a student learning the game."
Recommended Videos