THERE'S always beauty in everything. Sometimes it takes a master craftsman to bring it out.
Artist Victor Solomon gave an unorthodox facelift to a dilapidated court in southern Los Angeles.
Taking inspiration from kintsugi, the traditional Japanese art of fixing broken pottery , he filled in the cracks in the cement court with gold-dusted resin.
The results are astonishing.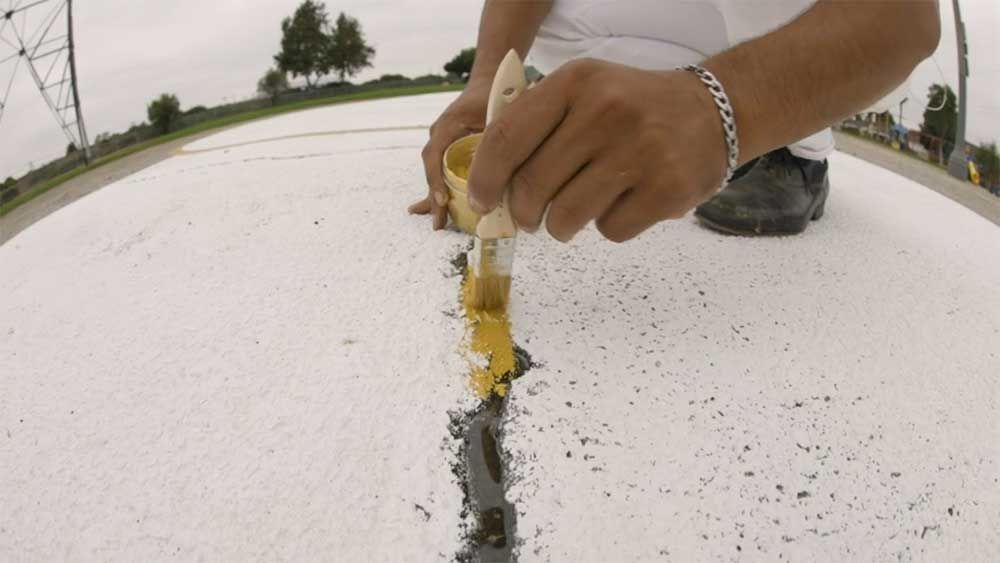 Continue reading below ↓
Recommended Videos
Solomon did the project to commemorate the NBA season's restart on Thursday (Friday Manila time) after a long four-month hiatus due to the global COVID-19 pandemic.
"With the heartbreaking beginning to 2020 and this weekend's return of basketball – I've been thinking about the parallels between sport as a uniting platform to inspire healing and my ongoing experiments with the technique of Kintsugi that embellishes an objects repair with gold to celebrate it's healing as formative part of the journey," he said in a piece on Hypebeast.
The Kintsugi Court, as it is called, also saw its backboards repaired, and is now ready for the next pickup game.
Read the full article (and watch the video) here.