JUST a few minutes after a tough match between the Philippine National Team and selection team Sparkle, Alohi Robins-Hardy found herself inside the PH team's dugout – having a good laugh with her "supposed" teammates for the 30th Southeast Asian Games.
The 23-year-old Cignal HD Spikers setter had to give up her spot due to passport issues. However, she gave her own kind of support: by giving them a fair challenge at the Super Cup, which serves as a training tournament prior to SEA Games
"I was part of that pool, and I played with those girls already – all of them, and today, it was fun to be on the other side of the net as we kind of talk[ed] trash against each other just for fun," she said. "I love all of them, including the coaches."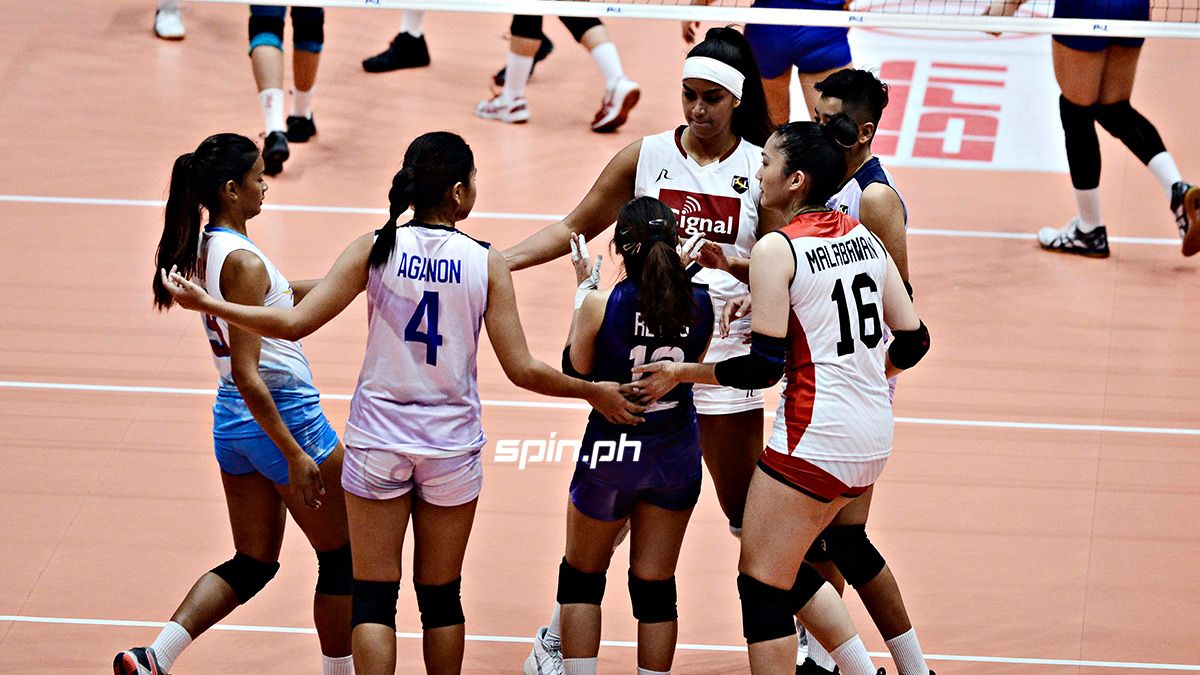 Continue reading below ↓
Recommended Videos
Robins-Hardy had four excellent sets and three attacks for Team Sparkle, giving the National team an even break before they eventually escaped in three sets, 25-12, 25-18, 25-18, on Thursday, at the Filoil Flying V Arena in San Juan.
"It's all about helping the national team get ready for the SEA Games, so hopefully, we gave them enough preparation, and confidence in themselves to go out there and play their best," she said. "I really hope they will do well, and come out with a podium finish again."
Alohi also wished her long-time friend Kalei Mau well after not being able to play due to a neck injury: "It's always fun to play her when she's with F2 Logistics. I'm sad that she wasn't able to play today, but her health is more important, I'm just looking forward to the next conference where we could see F2 again and get a better matchup. Hopefully she's recovering well now."