AJANI Jones, son of TNT import Terrence Jones, says he's having a grand time learning about the Filipino culture in his stay here.
The charming eight-year-old was again in attendance for his dad's game against Alaska on Wednesday night at the Araneta Coliseum.
He's been in the Philippines for more than a week now, happily sharing to SPIN Life what he has experienced so far.
"I like enjoying it 'cause I can see what all my family that was raised here [does], what they've learned and I could learn it too and I have so much fun," Ajani said.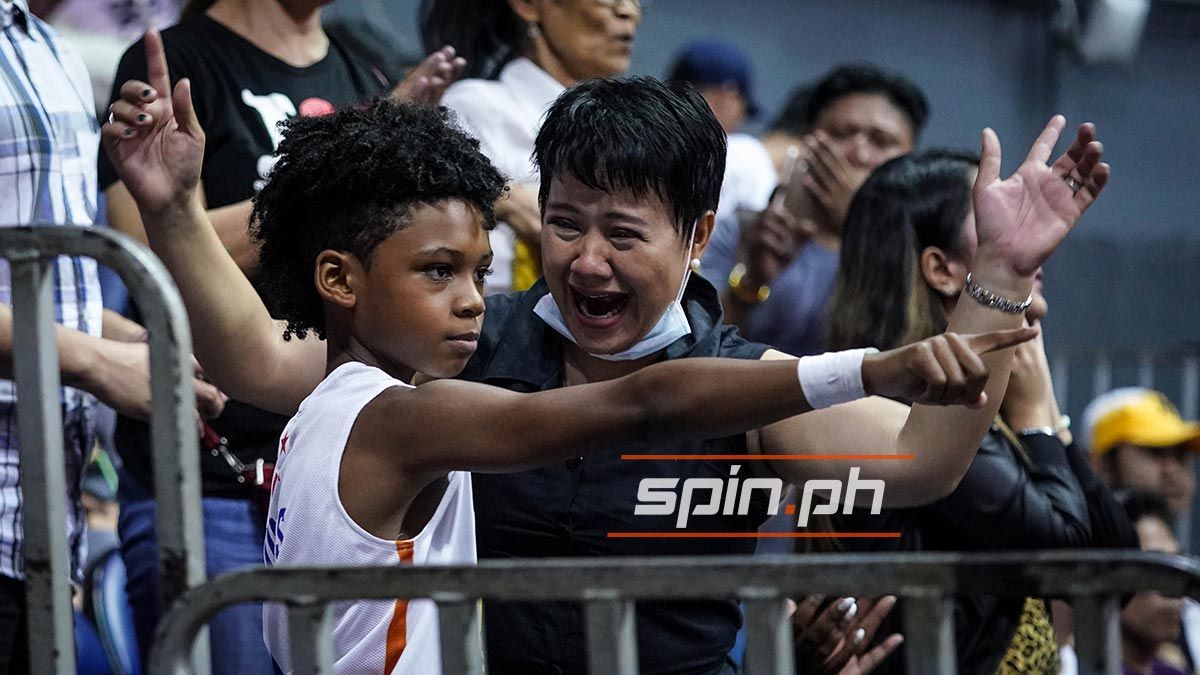 Continue reading below ↓
Recommended Videos
Although the Filipino language and food aren't new to him because of his grandmother, Ajani is glad to learn more words and try new dishes each day.
"I would say a lot of lumpia and a lot of other traditional foods, adobo," he said. "Actually 'kumusta.' My friend Allan has been always teaching me, too. He's always been there for me.
"I only know a few [words], I'm still learning it because my friends are teaching me a little bit. I watch a lot of Filipino shows with my Lola in Oregon so I'm learning a lot.
Although he's busy with basketball, Terrence always finds time to be there for his son every step of the way.
"He's enjoying it by experiencing things with me," Terrence said. "I wanted to make sure that he spends as much time with me. We've been practicing but I also want him to experience the way people live here as well."