WHILE all eyes are on the more popular sports, local wushu heroine Agatha Wong has set her sights on another gold for the Philippines in the 2019 Southeast Asian Games.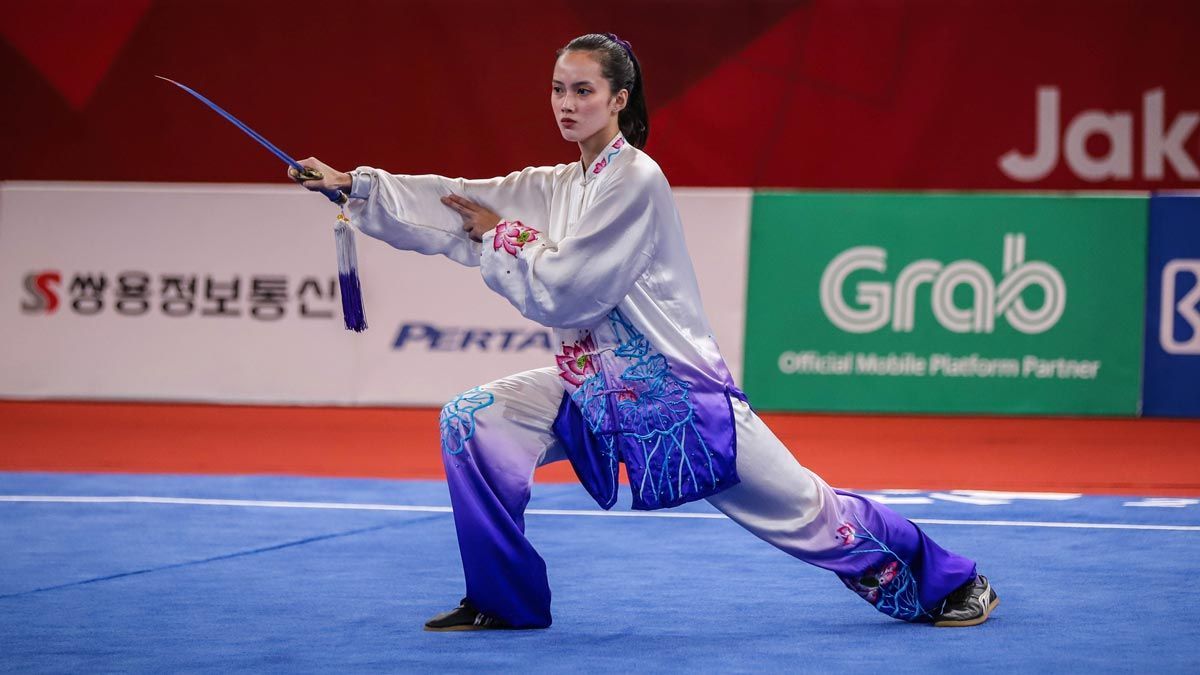 She currently holds the SEAG Wushu Taijiquan event title from 2017, and Agatha hopes that a successful defense will elevate the Filipino perspective on the underrated sport, as well as shed light on its potential for global excellence.
"In other countries, when you say 'Wushu,' alam na nila kaagad — even people who aren't into sports. But here, some people don't have an idea, and worse, they make fun of it pa," she shared in interview with SPIN Life. "It makes me sad how some people look down on the sport that is really fun, interesting, and safe. I understand that people are into team sports, but I want them to know that there are other beautiful sports waiting to be appreciated as well."
Continue reading below ↓
Recommended Videos
The 21-year-old actually tried out swimming, karate, and ballet, before she found herself fascinated with wushu.
Mainly fueled by the athlete's poise and grace, wushu is a Chinese martial art that is composed of two disciplines: sanda, which means sparring, and taolu, which corresponds to bodily forms. Both require intense discipline and meditation.
Agatha explained, "I play taolu, which has choreography. It's an exhibition performance where you showcase a form to judges, then they score you depending on how solid and graceful you are, and how stable you land your jumps. It's comparable to a gymnastics competition, but more on the movement, bodily motions, and jumps."
It took her and the Philippine wushu team months of strength training and conditioning to build the perfect physique for the upcoming 30th SEA Games. Still, Agatha is all after "enjoying the moment," as she believes that having fun during the competition produces good results — just like what she did in the past year.
"Even though there was a huge amount of pressure on me, I can only make sure that I'll be enjoying the competition."
The 2019 SEA Games Wushu tournament takes place from December 1 to 3 at the World Trade Center in Pasay.