THE country's best young fencers get a chance to show their wares in the annual Xavier School Fencing Cup 2015.
Aimed at raising the sports' profile, the third edition of the tournament for fencers 18 years old and below will be held on October 11 (Sunday) at the Rafael Cortina Building, 3rd/F Jacinto Tiu Sports Center in Xavier School, San Juan City.
The competition is expected to be fierce, with Xavier School Greenhills hoping to better its 14-medal performance last year in a bid to topple University of the East, which top the event with 15 medals.
The day-long competition for boys and girls belonging to different schools and clubs around Metro Manila will be fought in the 7-9, 10-12, 13-15 and 16-18 years old age groups.
Individual and team champions will be honored in sabre, epee and foil.
Last year's participating schools included Ateneo, De La Salle-Zobel, FEU, St. Jude, St. Paul and Poveda.
Interested parties can contact Ma. Dinah Remolacio at mobile no. 0917.8158032 and email: Dinah.remolacio@gmail.com.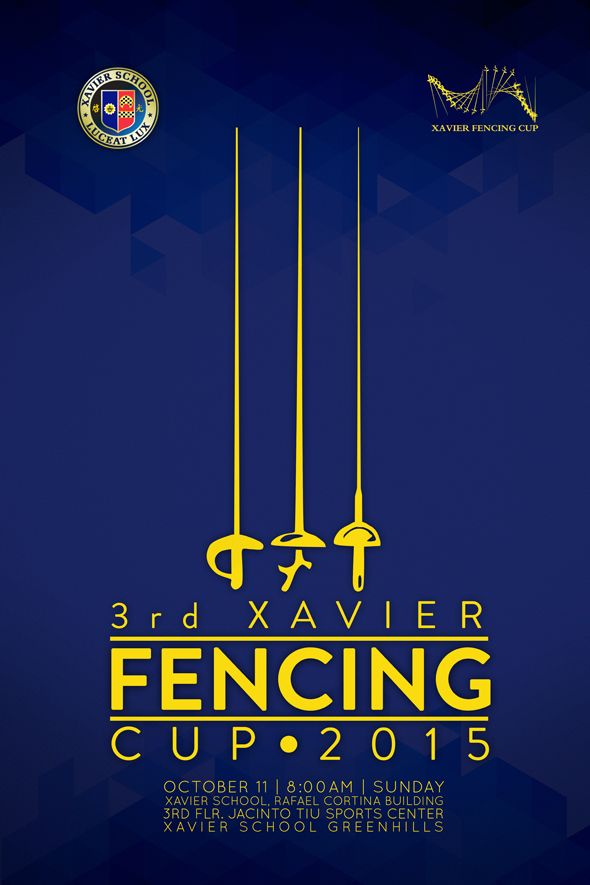 Continue reading below ↓
Recommended Videos