WELCOME to the middle of the month. Congratulations, you survived. It's still not yet over.
If you need some retail therapy, Lazada's Bounce Back Sale — timed perfectly for payday — has your back. We scoured the site for good deals, so time to load up those carts.
If you need a pair of classic kicks
New Balance 300
P2,846.25 (25% discount)

With a silhouette that goes back decades, the NB 300 is screaming at you to be your new "go-to" shoe. Grocery run? NB 300. Actual run? NB 300. Wearing shoes at home kasi wala lang? NB 300.
Click here to buy.
Continue reading below ↓
Recommended Videos
If you need sounds on the go
Anker Soundcore Ace AO
P796 (20% discount)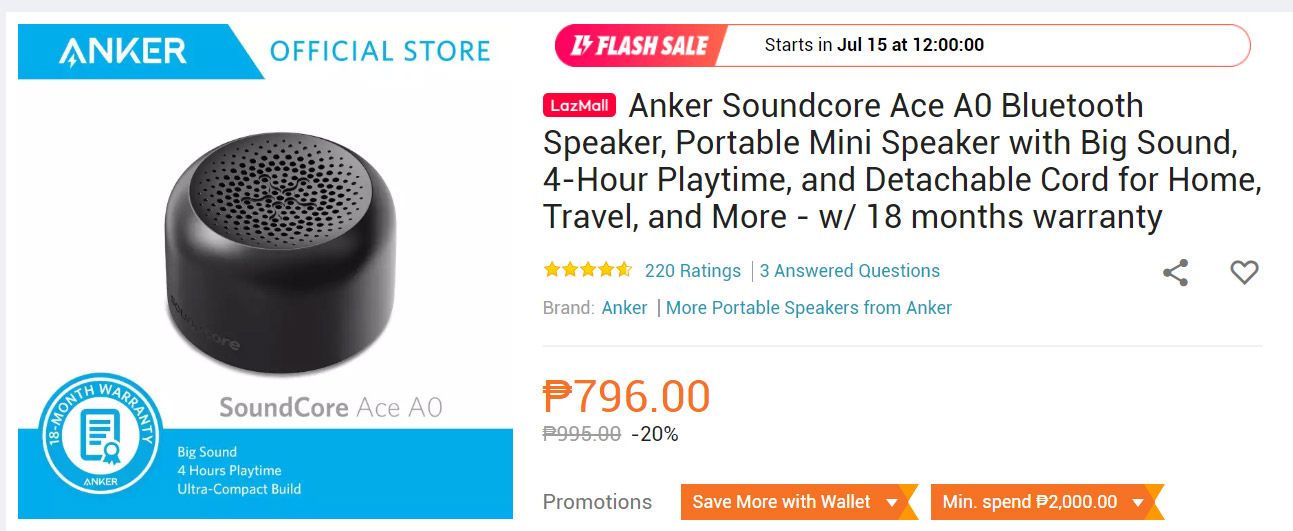 For such a small speaker, you'd be surprised at the big sound. Four hours of battery life make this the perfect thing to toss inside your bag so you can pull it out whenever you need an instant sound trip.
Click here to buy.
If you need comfortable running shoes
Under Armour Charged Rogue
P2,643.55 (51% discount)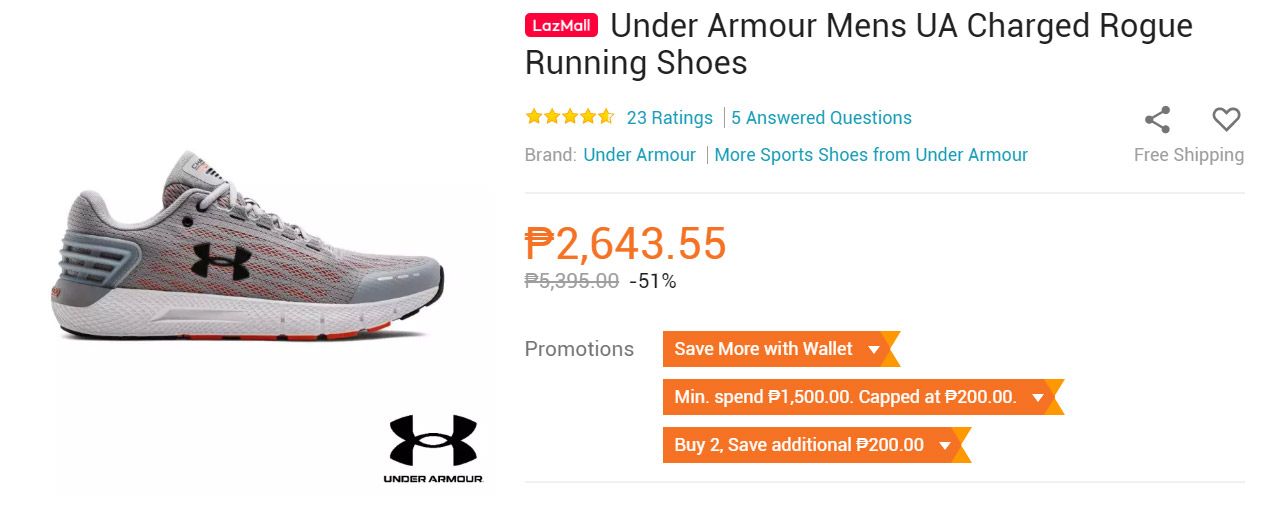 If socially distanced running is now your exercise thing, the Charged Rogue is a lightweight shoe with solid cushioning and support for your long runs. The subtle, unobtrusive design is a plus for all lowkey runners.
Click here to buy.
If you need a heavy-duty backpack
Herschel Little America 25L 600D
P3,180.10 (51% discount)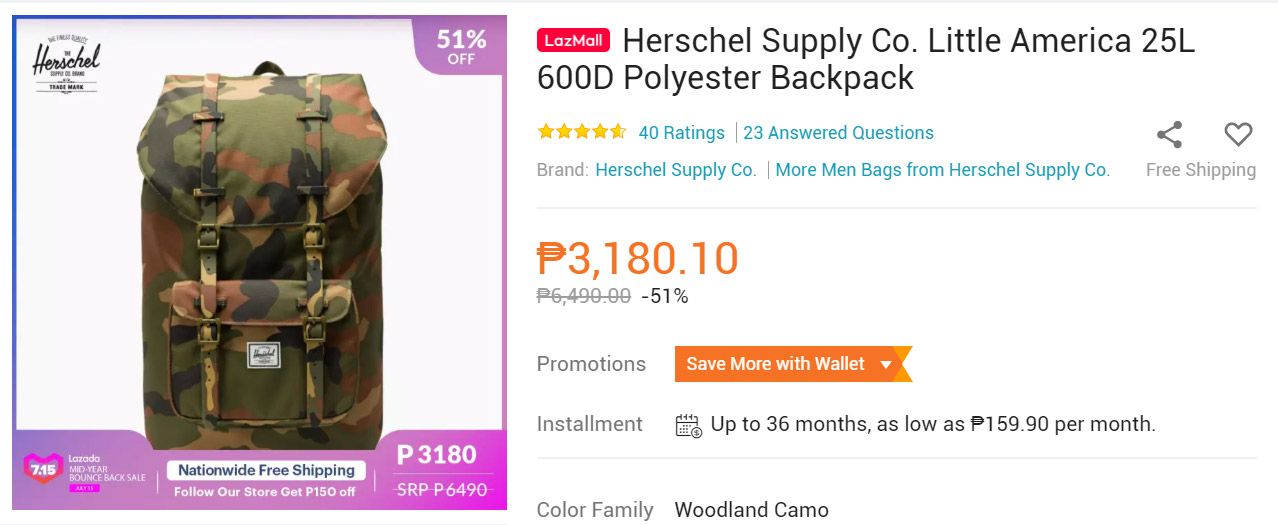 The Little America is a classic hiking pack with a very roomy interior — 25 liters, in fact. Modern quality of life touches include a padded sleeve that can fit a 15" laptop, media player with headphone wire hole, and a drawstring closure.
Click here to buy.
If you're looking for a new laptop
Lenovo Legion Y540
P67,115 (14% discount)
If your work-from-home laptop is acting up, or you really want to play some Red Dead Redemption II in between sessions of Excel, then a gaming laptop is your best bet. The Lenovo Legion Y540 is a professional looking (read: not too gamer-y) option that has very capable specs: a ninth-gen Intel Core i7, 8 GB of RAM, a video card with 6GB, and a sizable 1TB SSD.
Click here to buy.
If you need new pants
Levi's 501
P1,699.75 (50% discount)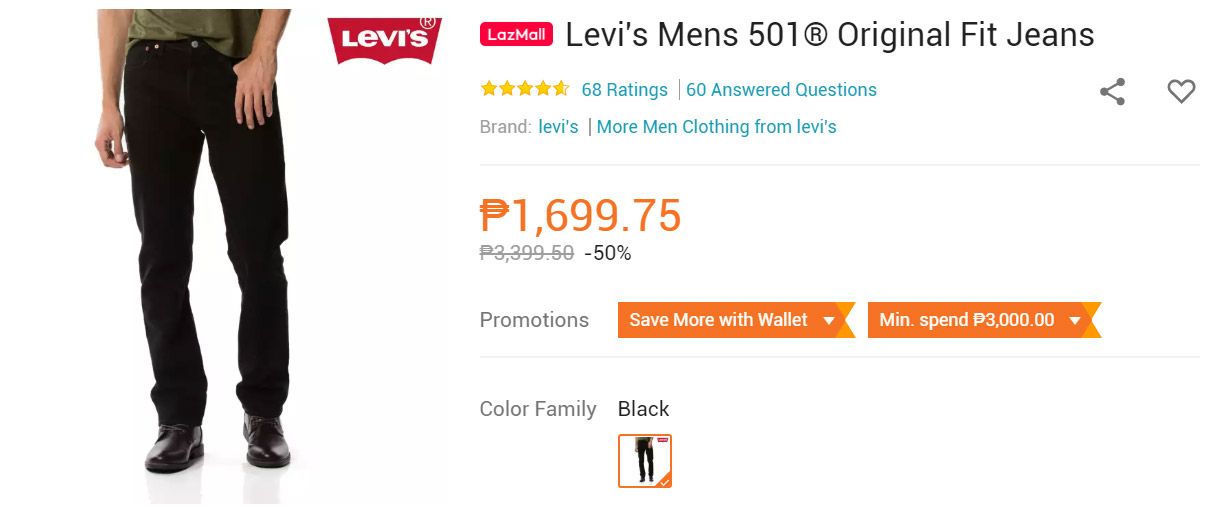 Even if you're going out less because of the pandemic, a new pair of jeans will never go out of style. This classic from Levi's now sinks to just P1,700 in the Lazada Bounce Back Sale, so if you've never owned a pair from the original inventor of jeans, this is your chance.
Click here to buy.
If you need workout shoes
Reebok R Crossfit Nano 8.0
P4,786 (20% off)

A snug fit, breathable woven upper, and a dynamic flexibility make the Crossfit Nanos one of the most versatile pairs of shoes for any activity. Consider this your new normal fitness kicks.
Click here to buy.
If you need to class up your work from home style
Birkenstock Arizona
P4,126.20 (22% discount)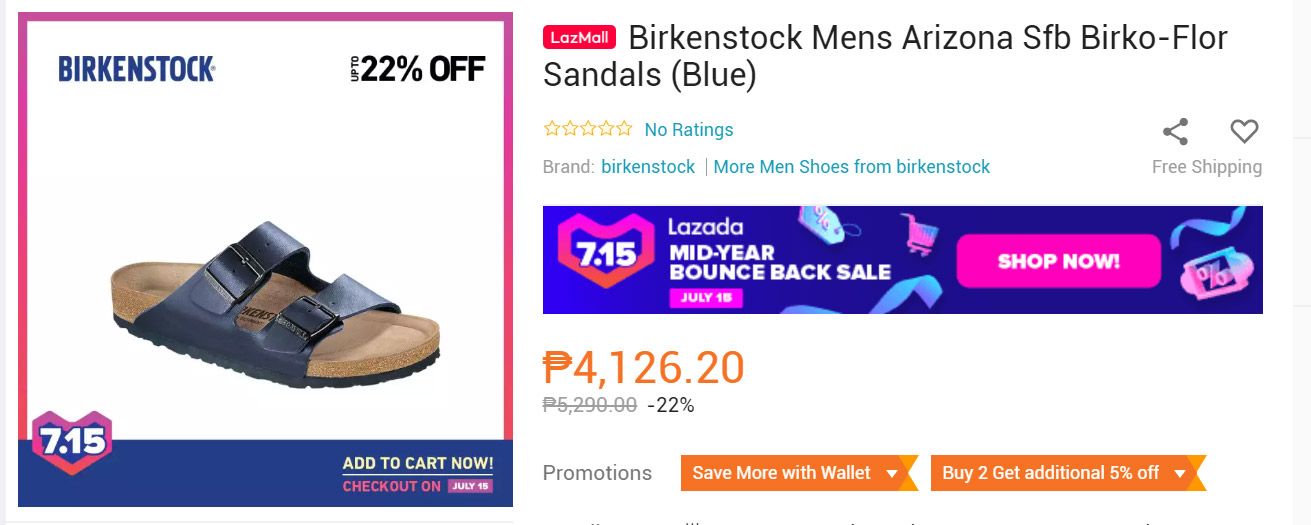 All Birkenstock styles are 22% off, so time to load up on a retro classic that's making a comeback. Having a pair on your feet will make your next Zoom meeting feel classier by at least 22 percent.
Click here to buy.
If you need to shave
Nivea Moisturising Shaving Foam
P107 (50% off)

We get it. Face masks, work from home, socially distancing — what's the use of pogi points now? But you still need to shave from time to time. Thankfully, this shaving cream is now half off and will be delivered straight to your home. Now you've got no more excuses.
Click here to buy.
If you need a new hobby
Force Impulse Gundam Model Kit
P1,700 (19% discount)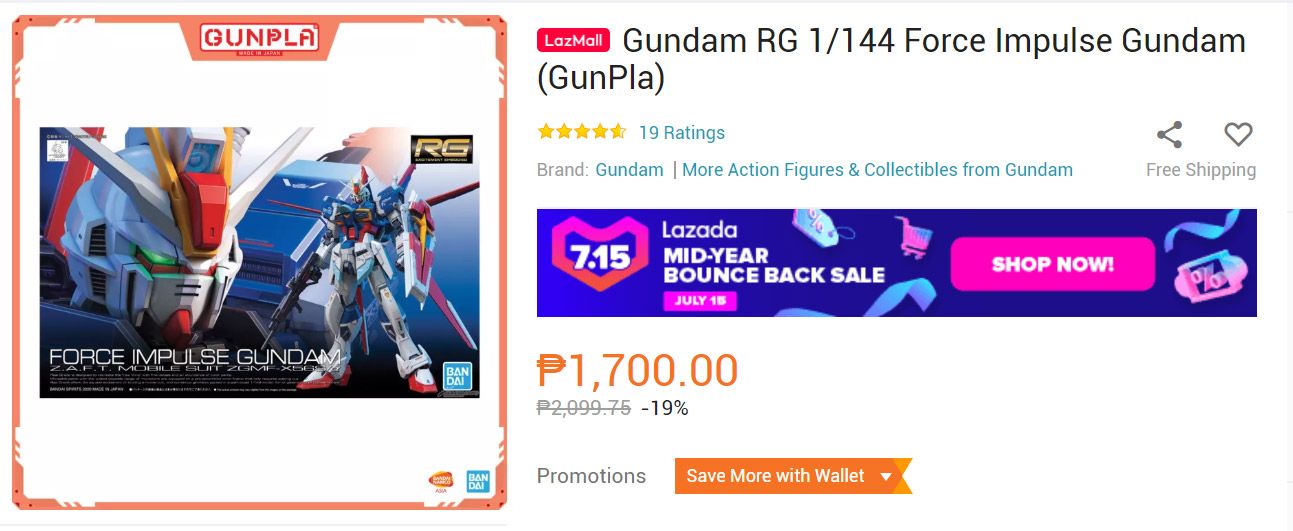 Thinking of something to occupy your time? Assembling a mobile suit from a modeling kit takes hard work, patience, and lots of sticky fingers. When finished, however, this Gundam will look good on any anime lover's shelf.
Click here to buy.
If you're looking to learn something new
History with Lourd: Tsismis Noon, Kasaysayan Ngayon by Lourd de Veyra
P150 (49% off)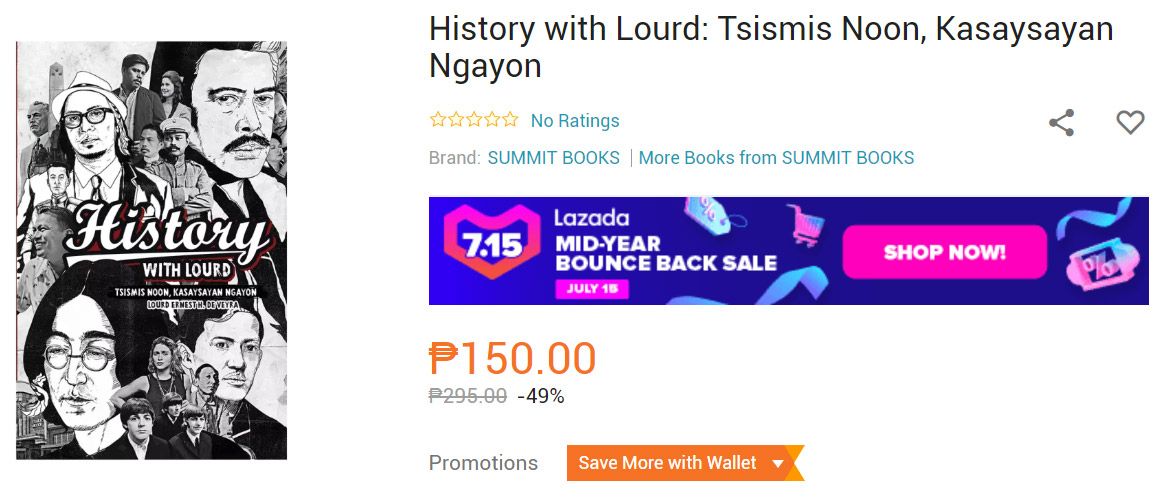 This one-of-a-kind history book by poet, essayist, and news anchor Lourd de Veyra takes a cheeky look at Philippine events over the past century and a half. Tsismis, you say? More like: true Pinoy history. (Full disclosure: Summit Books is part of Summit Media, which also operates Spin.ph.)
Click here to buy.
Spin fans unite at the Spin Viber Community! Join the growing community now and complete the experience by subscribing to the Spin Chatbot.