CONQUER new territory with the 'Great Suunto trade-in.'
The popular GPS watch maker has announced a 30 discount off the regular price for the Suunto Ambit2 or Ambit 2S models if you bring any brand of a functioning or malfunctioning Heart Rate Monitor (HRM) watch - regardless of price - to any Time Depot store.
The Finland-based Suunto is famed for its multi-function electronic wristwatches such as the Core, Ambit, Vector, X-Lander, and X10, which can provide a variety of functions including compass bearings, acceleration, altitude, training effect and even GPS location, depending on the model. Suunto's multi-function electronic wristops are made for different sports like sailing, hiking, mountaineering, training and diving.
Anyone is entitled to join the trade-in. One HRM watch is equivalent to one unit of Ambit 2 or 2S. The offer cannot be used in conjunction with other promotional offers, in-store discounts, and privileges.
The promo is valid from August 16 to October 31, 2014.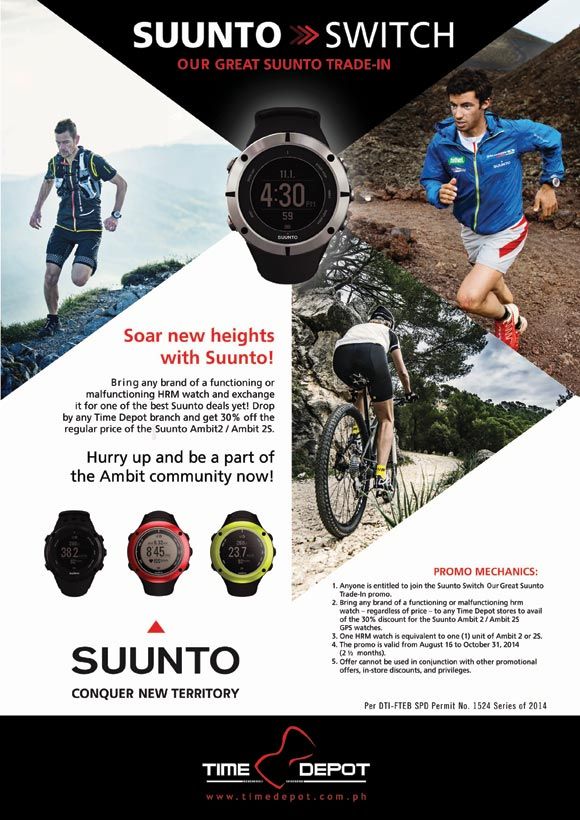 Continue reading below ↓
Recommended Videos