SCOTTIE Thompson doesn't want you to think he's driving something other than what it is, in fact he left the badge right there in the middle of the now monstrous grille.
It's a Toyota, no matter what has been done on the front end, and it reads 'Fortuner' on the very lightly modified back side. He also announced it on social media :"My toyota fortuner upgraded like Lexus 450d".
Still, it would surely make one do a serious double-take.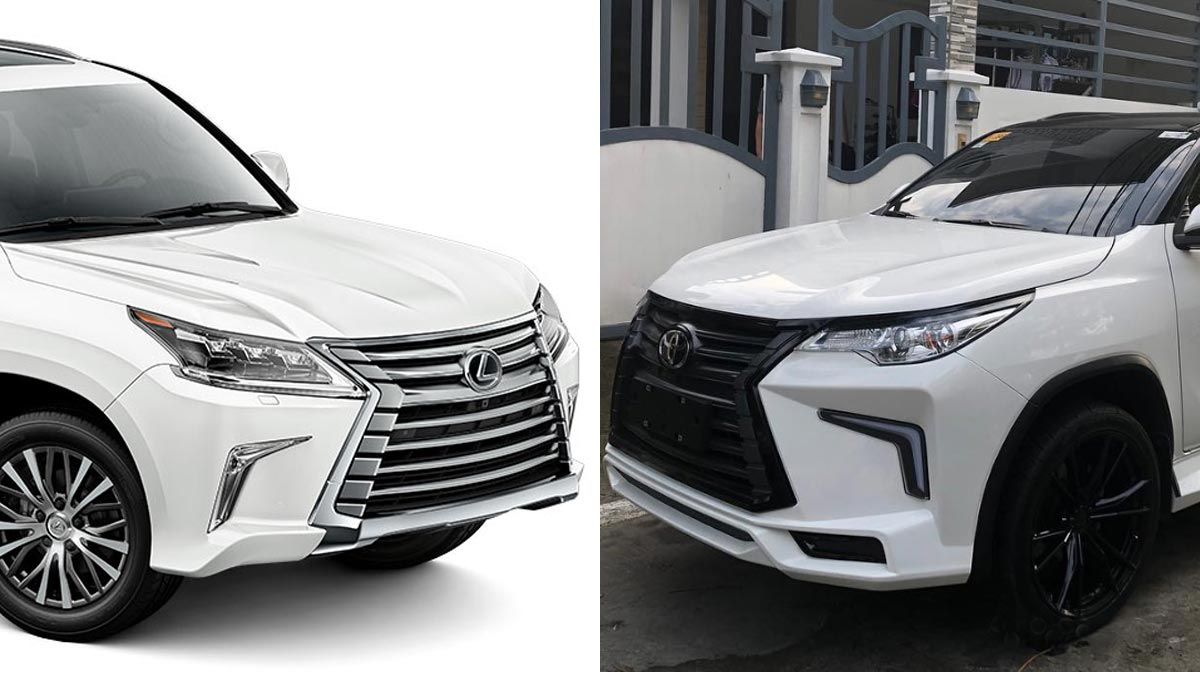 Lookalikes. Scottie Thompson had the front of his Fortuner modified to resemble an LX.
Imagined by Thompson and executed by Atoy Customs, the SUV modification earned praises on social media, although there were several who called it a "fake" and suggested the Ginebra rebounding demon could have simply gotten himself the real deal.
Continue reading below ↓
Recommended Videos
He could, after getting a fresh three-year deal with the Gin Kings just a few weeks ago, aside from having put up his own business.