JUST enjoy your first time behind the wheel of a race car.

That was the lesson actor-slash-amateur racer Gerald Anderson took with him after successfully completing his races at the Toyota Vios Racing Festival held at the Clark International Speedway in Pampanga.

Rookie Racer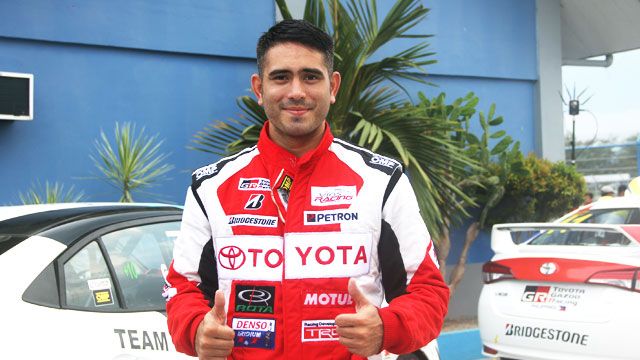 Anderson, one of the personalities invited to race in this year's Celebrity Class, participated in three races under the Vios Circuit Championship category. He considers all three runs as a learning experience.

A rookie in the sport, Anderson put in hours at the track in preparation for the championship. Working alongside an instructor at the Toyota Racing School, he quickly learned that circuit racing is not just about going fast: "It's all about patience, timing, and technique."

The racing scene in the Philippines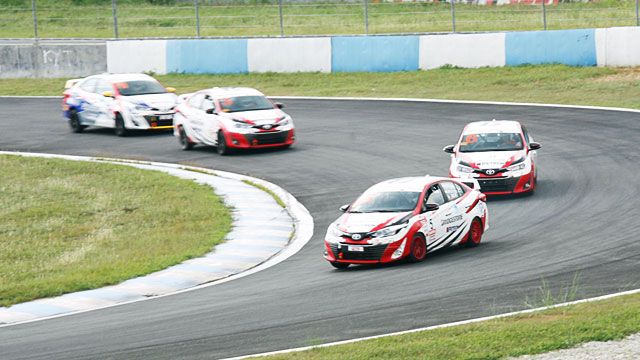 Motorsports has been in the Philippines for much longer than most people realize, with enthusiasts holding (illegal) races along Taft Avenue as far back as 1905. Racing, in particular, has had a rocky history, with its popularity intermittently rising and dipping over the last century.

Toyota has been at the forefront of the racing scene in recent years through its motorsports program—the Vios Cup. Widely acknowledged as the biggest motorsports competition in the country, it was a grassroots racing series that exhibited the power, performance, and versatility of the ubiquitous Toyota Vios. To gearheads and race fans, the series gives them the "waku-doki" experience—a Japanese expression that explains the adrenaline rush of doing something you love.

Just this year, the series was upgraded into the Vios Racing Festival, introducing a new format—the Autocross Challenge, a timed race in an obstacle course—to be run alongside the cup's main event: the Vios Circuit Championship. Promising to make motorsports more inclusive, participants included Toyota owners, car club members, motoring media, celebrities, as well as winners from Toyota's social media contests.

The training pays off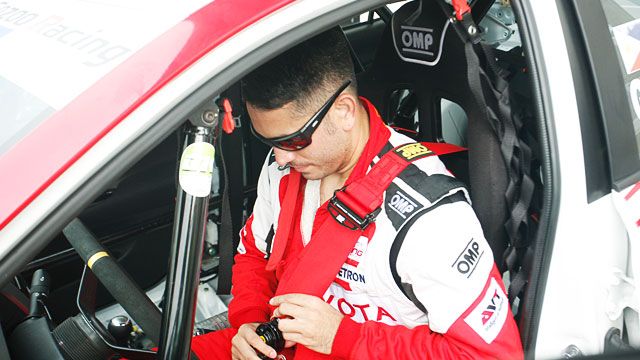 This year's Vios Racing Festival makes use of the All-New Vios, and Anderson, a brand endorser of the Vios himself, couldn't turn down the chance to join the one-make series.

"Gusto ko rin subukan ang race. Panibagong challenge lang sa buhay. It's something na 'di ko pa nagagawa, so I was excited about it," he pointed out.

Despite the lack of experience, the celebrity driver felt right at home on the Vios Racing Festival's race track. The Pampanga track, it turns out, is one of his favorite stopovers when in need of a long drive or a ride on his bicycle.

Anderson's familiarity with the course came in handy come race day: He was able to drive past the finish line in all three races, successfully avoiding a DNF (did not finish) the entire first leg. "Kahit papaano, I was happy with the outcome," he added.

Anderson bagged three special awards after the race: AVT Overall Best Male Celebrity Driver Award, Brembo Fan Choice Award, and Petron XCS Smooth Driver Award.

Anderson's success doesn't mean his training will be ending anytime soon though. In fact, he's anticipating busy days in the coming weeks, as he'll be juggling his showbiz and amateur racing careers as the festival continues. But the dedicated Anderson doesn't see this as a problem, relating one of his personal beliefs.

"Lagi ko sinasabi -- kapag gusto mo talaga, laging may paraan. You'll always find a way. Just know your priorities and put what's important first."

When questioned whether he plans to turn pro considering all the skills he's amassed, the actor cheekily shot back that he'll need to be asked once more after the festival. Anderson will once again take to the track for the second and third leg of the Vios Circuit Championship, happening on August and November, respectively.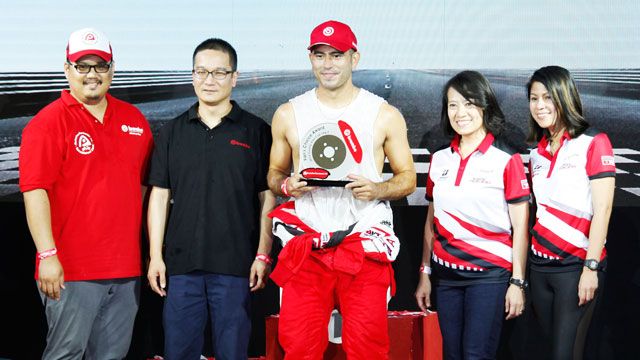 Find out more about the Vios Racing festival and its latest batch of racers by visiting the Toyota website or following Toyota Motor Philippines on Facebook.