EXCEPT for technically the Orlando Magic, NBA teams are in neutral territory inside the NBA bubble at Disney Complex in Florida.
But that doesn't mean they can't enjoy some home-court advantage.
The NBA has tried to keep the home-and-away atmosphere for teams by allowing "virtual fans" to watch the games and displayed through huge video boards set up around the court.
"We've been focusing on creating the most genuine experience possible for our fans watching at home and also for our players in the arena," NBA head of next-generation telecasts Sara Zuckert said in an article on USA Today. "We wanted to create something that felt real and gave fans the opportunity to be present. We also wanted to interact digitally with our digital cheering function without crossing that line that seems over the top."
Under the setup, the league designates a "home team" for each matchup and give that club the authority to choose 300 fans, including family members, that they want to appear on the 17-foot screens.
Retired NBA star Chris Bosh was among those spotted as part of the virtual crowd for the battle of Los Angeles between the Lakers and Clippers on re-opening night last Friday, Manila time.
Continue reading below ↓
Recommended Videos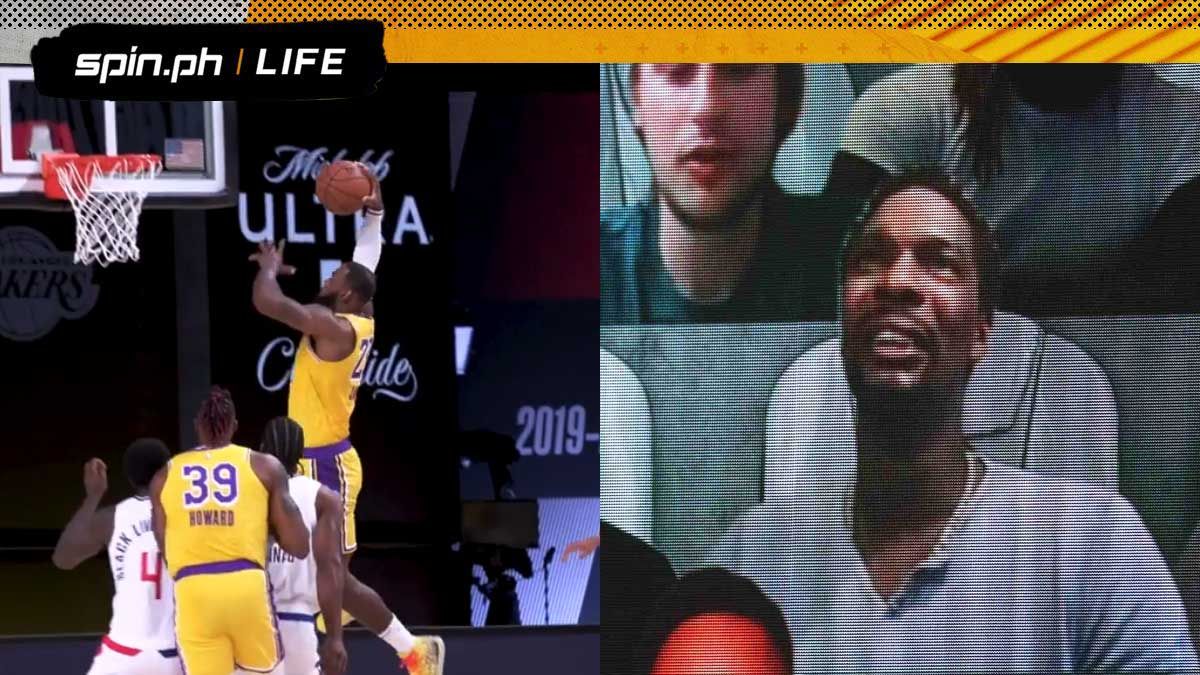 The NBA has also let each team choose how it will invite those fans for their designated home games, granting access to season-ticket holders or through other online promotions among possible options. Beer brand Michelob Ultra, which sponsors the league's 17-foot video boards, is offering sweepstakes on its website to those who are interested to become virtual fans.
Selected fans are required to have a webcam and microphone, then will have to log on to Microsoft Teams via computer or phone. The video conference app's new feature "Together Mode" even allows fans to interact with one another online throughout the game – letting them high-five each other, raise signs, or react to anything that takes place on the court – reactions that are seen real-time.
Fans, though, still have to be careful about foul language as moderators for each fan section are placed to ensure each person follows the league's mandated guidelines.
Whatever fans do, NBA stars welcome their virtual presence. It's better than none at all.
"Now being here and being in the environment, it is pretty cool," Houston Rockets star James Harden said days before the restart. "Hats off to everybody to the league that made this thing happen. The fact that fans and our family are able to watch games and feel like they're in the atmosphere here with us? It's going to be pretty cool. The league is trying to do everything possible to make it feel real."
___
Spin fans unite at the Spin Viber Community! Join the growing community now and complete the experience by subscribing to the Spin Chatbot.