MARK Caguioa has unveiled a wild new colorway for his Husqvarna Nuda 900R.
On Instagram, the Gin Kings guard posted multiple pictures of his street bike, decked out in red, white, black, and gray camo. "There's a reason why I wear a headband I like being different same goes for my bike," he wrote in his post.
On Instagram, he tagged Caloocan-based shop Sean Custom. On its Facebook page, the shop revealed that it had been working on Caguioa's ride for the past month, posting a mockup as early as August 2.
Continue reading below ↓
Recommended Videos
The shop turned over the bike to the second half of PBA's legendary 'Fast and Furious' pair early this month. Caguioa even gifted staff with a signed championship jersey.
Caguioa had been anticipating that reactions to his custom would be divisive.
"When u custom your own bike you don't need approval of the other people. You do it cuz that's what you like," he wrote on Instagram.
In one public Facebook group for Husqvarna fans all around the world, Caguioa good-naturedly took the heat for his unorthodox colorway.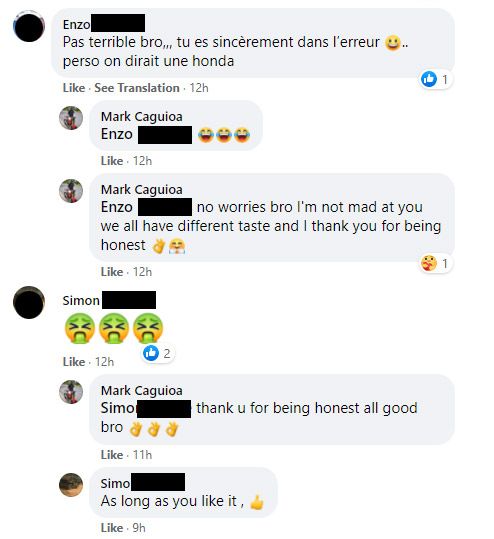 On Instagram, his fans have been more enthusiastic.
"Hala ang gandaaa," went one comment. Others gave the Spark's new bike multiple fire emoji.
Whatever you think about his ride, Caguioa doesn't mind. "Your bike is a reflection of your own personal taste and character," he wrote on Instagram.
Spin fans unite at the Spin Viber Community! Join the growing community now and complete the experience by subscribing to the Spin Chatbot.