TO GET to and from the different venues in the New Clark City sports hub in Capas, Tarlac, athletes for the 30th Southeast Asian (SEA) Games can take a new, high-tech ride.
Yesterday, self-driving mobility company Coast Autonomous took this driverless electric shuttle out for a test run.
Three Coast P1 electric, self-driving shuttles will roam around the New Clark City sports hub to help both athletes and the riding public get around. The Coast P1 autonomous vehicle (AV) can fit up to 14 passengers, and can go up to 45 kilometers an hour.
Here's how it looks from the inside: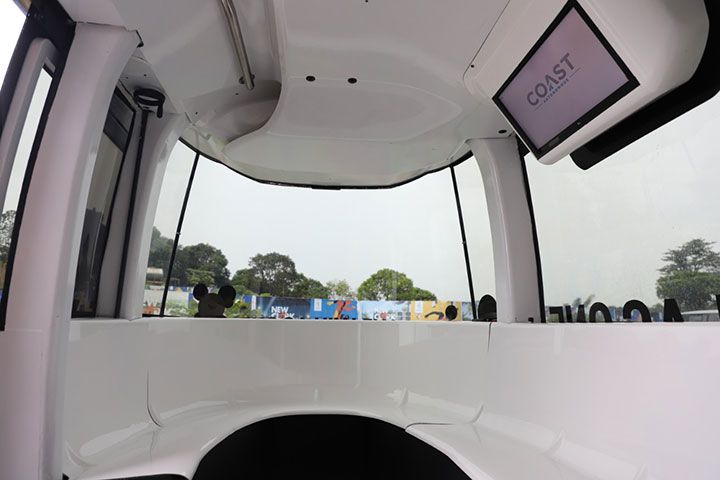 And here's a side-view shot: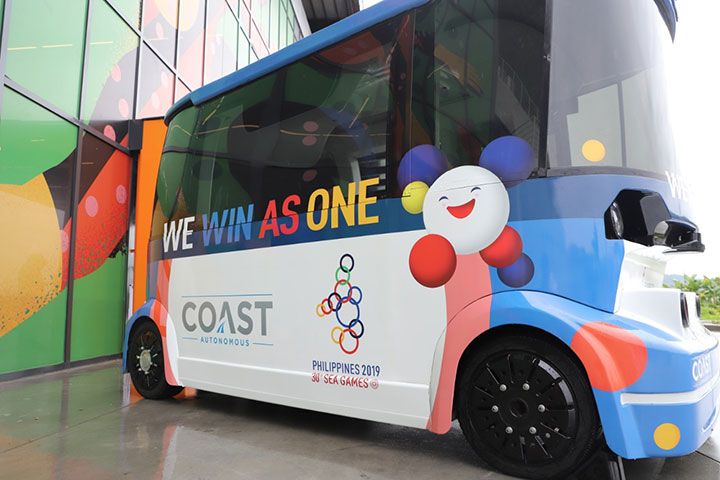 New Clark City will host the aquatics and athletics events for the SEA Games.
According to tech publication VentureBeat, the Coast P1 mini bus ditches a steering wheel, pedals, and driver dashboard to create a wider, more comfortable passenger cabin. An AI, instead of a person, takes the wheel, so to speak, using data from lidar sensors, wireless transceivers, GPS, and cameras to "see".
The AVs will also rely on high-definition 3D maps of the route to get around.
The Pasadena, California-based company has deployed its AV services at the University of South Florida and the Kinney County Railport. It also demoed the Coast P1 in a dry run in Times Square last year.
In a statement about his company's upcoming SEA Games service, Coast Chairman and CEO David Hickey said: "Everywhere we go, people are asking great questions about our self-driving technology and when and where our vehicles will be available permanently in the Philippines."
Recommended Videos