HERE'S a piece of good news for budding sports photographers.
Canon Marketing (Philippines) Inc. has launched the new EOS 760D and EOS 750D - two new DSLRs equipped with advanced features that can help both aspiring and professional sports photographers improve their skills.
The 24.2 megapixel CMOS sensor incorporates the latest Canon DIGIC 6 image processor for both EOS 760D and EOS 750D that shoots at a maximum speed of five frames per second (fps), and is specifically designed for photographers who prize excellent image quality and a simple, user-friendly interface in various sporting situations.
Also, with native ISOs that start from 100 to 12,800 (expandable to 25,600), expect the EOS 760D and EOS 750D to perform well in poorly lit situations.
"The EOS 760D and EOS 750D are specifically designed to empower these enthusiasts with greater creative freedom, and the ability to capture their memories in breath-taking quality without burning a deep hole in their pockets," Canon said.
A potent workhorse for sports photographers, both EOS 750D and EOS 760D with an advanced, new 19-point all cross type system with an increased number of detection points that users may choose between 3 AF modes: single-point AF, Zone AF, and the fully automated 19-point automatic selection AF that will keep moving subjects in focused and tacked sharp.
Continue reading below ↓
Recommended Videos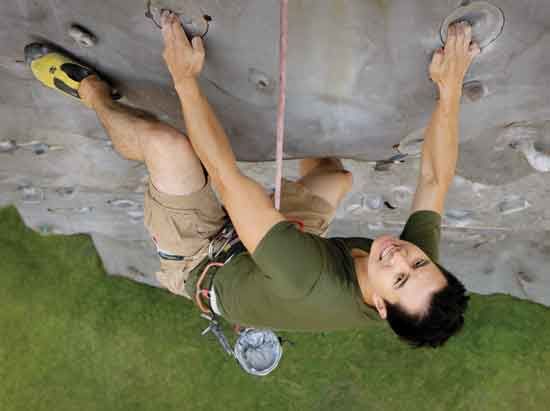 The new Hybrid CMOS AF III system enables the camera to swiftly and easily focus during Live View shooting. Users of the EOS 760D and EOS 750D will find shooting on Live View via the LCD screen comfortable since both cameras come equipped with a swiveling and rotatable vari-angle LCD touch panel, which allows users to adjust settings with just a simple touch of the screen.
Live View shooting only got better for videographers as capturing the perfect moments in Full HD thanks to the Hybrid CMOS AF III system. This enables the user to keep subjects in constant and sharp focus, and reduces in hunting even when subject is in motion.
Digital zoom, a feature usually only available in still photography, is enabled while capturing video on the EOS 760D. This feature extends the range of the lens from approximately 3x to 10x, allowing photographers to capture subjects from a distance.
To streamline file transfers from social media to editors where efficiency is paramount, the EOS 760D and EOS 750D are both equipped with Wi-Fi, which allows for fast wireless connections to networks, smart devices, and printers.
These are currently available in Canon concept stores nationwide as well as in IT stores near you.
Here are the product specifications:
EOS 760D
Dimensions: Approx. 131.9 x 100.9 x 77.8mm
Weight: Approx. 520g (body only)
Image sensor: 24.2 mega-pixel CMOS sensor
Imaging processor: DIGIC 6
ISO speed: 100 - 12,800 (expandable to 25,600)
Continuous shooting speed: 5 fps
Maximum video quality: Full HD 30fps
AF: 19-points all cross type
Wi-Fi: Yes, NFC-enabled
LCD: 3.0-inch (1.04 million dots) Vari-angle touch panel
EOS 750D
Dimensions: Approx. 131.9 x 100.7 x 77.8mm
Weight: Approx. 510g (body only)
Image sensor: 24.2 mega-pixel CMOS sensor
Imaging processor: DIGIC 6
ISO speed: 100 - 12,800 (expandable to 25,600)
Continuous shooting speed: 5 fps
Maximum video quality: Full HD 30fps
AF: 19-points all cross type
Wi-Fi: Yes, NFC-enabled
LCD: 3.0-inch (1.04 million dots) Vari-angle touch panel