Before Bong Tan was rushed to the hospital on Saturday, he was in his element as he played basketball against players half his age.
At 53, the eldest son and namesake of tycoon Lucio Tan was an extraordinarily busy man. Just over a week before that fateful basketball game, he'd been named as the new president of PAL Holdings Inc., parent firm of Philippine Airlines. (He was playing for the latter's team in a recreational league when he collapsed.)
He also sat in the executive offices of Tanduay Distillers, Eton Properties, Fortune Tobacco, as well as family business LT Group Inc., and served in the board of numerous other companies.
But his heart was always into basketball.
Over the years, he's been tireless in the sidelines and back offices for various teams and leagues — as coach, as owner, as manager. But he seized every chance to get a little courtside action. Or rather, a lot of courtside action.
ADVERTISEMENT - CONTINUE READING BELOW ↓
As Marge Enriquez reported for the Inquirer, Tan would play two or three games a day up to his mid-40s. Famed for his outside shooting, he would rack up point tallies, sometimes in the triple digits.
"Basketball is the best exercise for me," Tan told Enriquez. "I like the sweat and the intensity."
He had the body clock of both an athlete and high-powered chief executive. He rose at 5 a.m., drank his lemon water, and devoted time to swim and work out — lifting weights, getting on a suspension trainer, and even, for a while, putting in some time with the Surge, a water-filled exercise tool. Of course, he also played a lot of basketball.
His energy seemed boundless. "Athletes eat, play, and sleep," he once told the Philippine Star's Millet Mananquil. "I cannot live like that. I have to work."
Midlife metering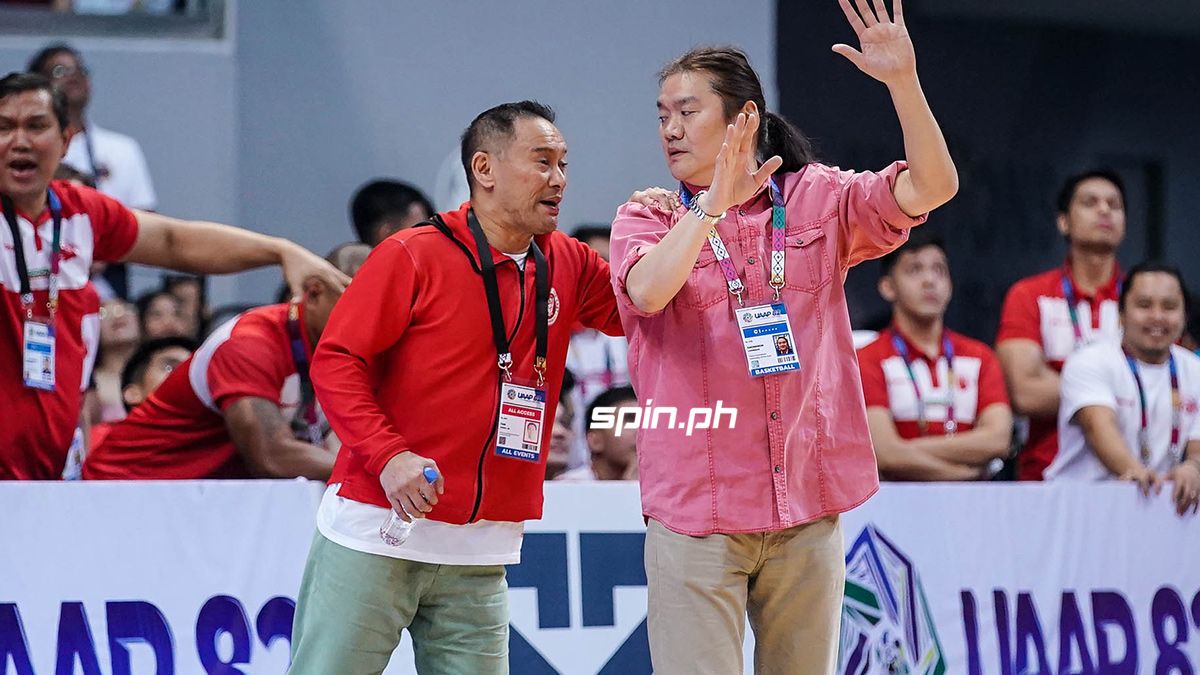 ADVERTISEMENT - CONTINUE READING BELOW ↓
Tan's death took many by surprise. Here was an active sportsman at the peak of his career, struck unconscious on a weekend and pronounced dead just two days later. According to several reports, Bong Tan died of brain herniation — a fatal shifting of soft brain tissue.
We may never know the underlying cause. It could have been head trauma, it could have been a tumor, it could have been a complication from an already existing health problem.
It is a reality that even men with the most active lifestyles must deal with the inescapable fact of age. "Merong certain level of age wherein every part of your body deteriorates," neurosurgeon Dr. Rhoderick Casis told Men's Health Philippines in an interview.
What happens to the body as you age? Your metabolism slows down, your bones become less dense, and your body feels more acutely the signs of erratic blood pressure or blood chemistry. The bad habits you've accumulated over decades ossify into real health risks.
ADVERTISEMENT - CONTINUE READING BELOW ↓
The heart is a particularly vulnerable organ. In an interview with Men's Health Philippines, cardiologist Dr. Raul Lapitan said, "Naturally, when you age, nag-e-age yung vascular vent o yung blood vessels. On top of aging, there are some risk factors like having diabetes, having hypertension, and what we call dislipidemia or abnormal cholesterol affecting the heart itself."
Lapitan has seen cases where a patient would be playing basketball, or doing a run, and he would suddenly collapse. This would happen even among young, active individuals.
The danger here, he said, is that some cases were influenced by what he called "non-modifiable risk factors," like your genes.
That's why it's important to track family history. If any close relatives suffer heart problems, also consider yourself at risk, and be aware of everything that means.
Still, there are many things you can do to mitigate your risk factors. Whatever your level of fitness or physical activity, it is crucial to take regular physical examinations so you know what you need to do to keep yourself healthy. For men in their 30s and beyond, the four Bs become important: body mass index, blood pressure, blood cholesterol, and blood sugar.
ADVERTISEMENT - CONTINUE READING BELOW ↓
Beginning in your 30s, Lapitan recommended, "you should know your numbers."
Constant training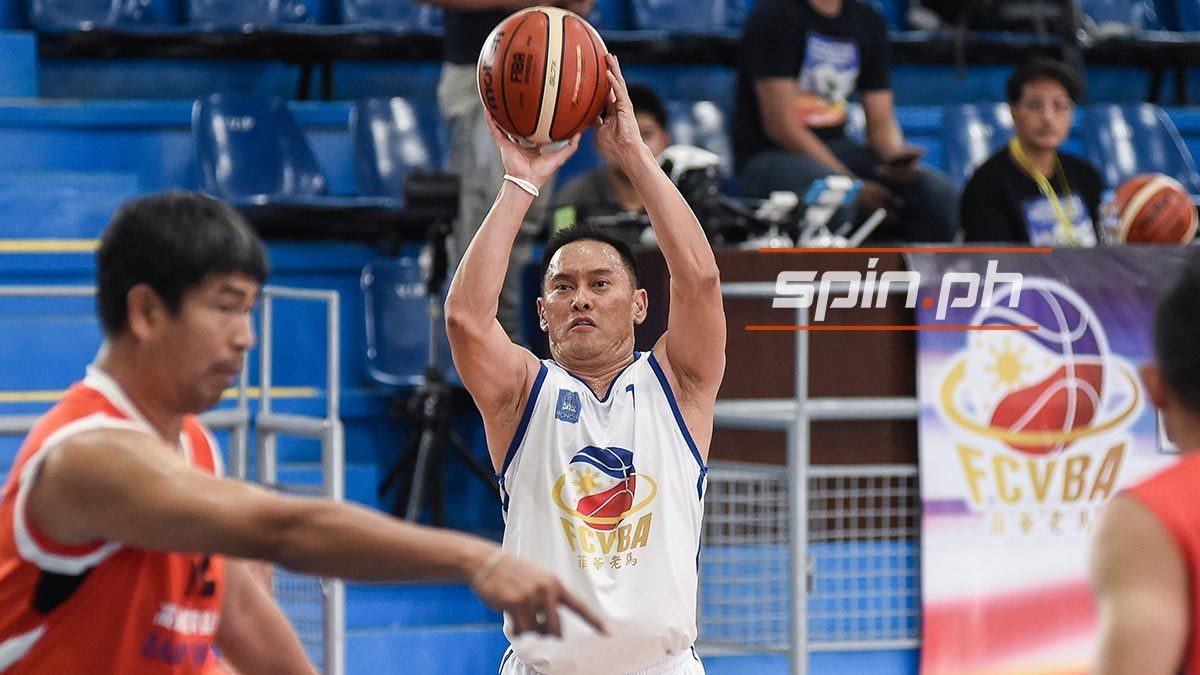 Even the sportiest, most active of men must know their limits. As Dr. Casis told Men's Health: "Athletes would keep on developing and developing, and when they reach a certain age, usually before 30, napapansin na andun na sila sa peak ng kanilang physical development."
ADVERTISEMENT - CONTINUE READING BELOW ↓
And what happens after that? A smart, active man would buttress it in other ways — with situational awareness, with strategy, with a honed instinct. Bong Tan once said to Inquirer that he treats basketball as "a mind game, like chess."
Andy Leuterio, a director at Alpha Training Systems (and multiple Ironman winner as well), has trained many runners and triathletes in the 50-and-up age bracket. He knows full well about the limits that the human body approaches when it reaches that age.
"First, I make it clear to my clients that I'm not a doctor, and the things I'm going to be having them doing will be physically and mentally taxing," he shared to SPIN Life. "I ask them to be honest about what they can and cannot safely do."
He starts their training program with what he calls a "break-in period." "I want them to think of their bodies as a race engine-in-progress," he said.
ADVERTISEMENT - CONTINUE READING BELOW ↓
Using a variety of sophisticated tools, including heart-rate monitors, power meters, and GPS trackers to measure pace, Leuterio creates low, medium, and high intensity training zones that are calibrated to their baseline fitness.
Leuterio also emphasizes the value of rest and recovery. "Since they have busy lives, I also remind them to prioritize a balanced lifestyle," he said. "If work/personal life is too toxic, they can take a break from training first until they get over the hump."
For Julio Veloso, a strength and conditioning coach, progression is also key for older, active men. He knows they can't go all out, at least not right away. "[Older clients] can't handle soreness and injuries as [well as] younger clients and they still need to be able to move or function properly the next day," he told SPIN Life.
But Veloso also points out that age shouldn't be an excuse to treat your body with kid gloves.
ADVERTISEMENT - CONTINUE READING BELOW ↓
He explained: "Older adults have a preset view on what they want to do and what they think they should be doing. It's part of my job to challenge them to do more or harder than they think they can in the gym."
In his ceaseless, tireless activity, this was a mantra that Bong Tan lived by. At a time in his life when he could have been taking it easy, you could still constantly find him on the court, sinking his trademark long-range killers and still holding his own on the paint. In the end, all the news reports said that he collapsed during a basketball game. We have a feeling Bong Tan wouldn't have it any other way.