WE REALLY can't begrudge any athlete who, after long years of physical toil, isn't as active as they used to be. Their playing careers may have hinged on their physical conditioning, but life goes on, and there are more important priorities right now than the punishing nutrition and fitness routines they once subjected themselves to.
But at the same time, we can't help but be impressed by athletes who, years after they've hung up their gear, have kept in shape.
Here are 11 of the fittest retired athletes in the Philippines, arranged in order of age. If only we'll look half as good as they do when we hit those digits.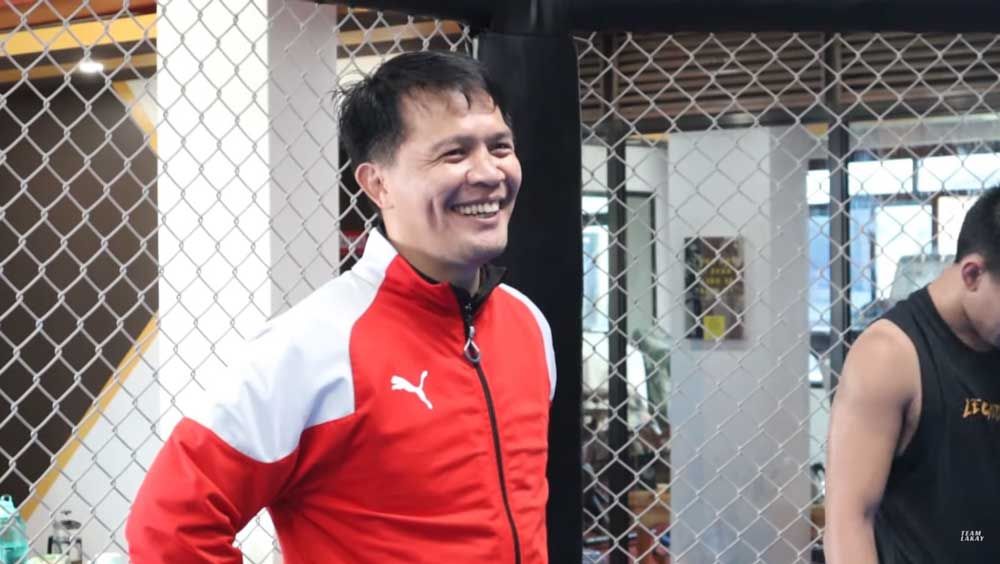 Mark Sangiao, 41
Sport: Mixed martial arts
The mentor of northern MMA pride Team Lakay was hailed by Spin.ph as one of the greatest coaches in any sport from the last decade.
He's also one of the fittest.
"The Machine" may have retired from the sport a decade ago, but he still trains alongside the young lions in his team. Follow him on TikTok, and you'll see Sangiao churning out the reps on an improvised ab roller, or cranking out 20 pullups for losing a game of tong-its.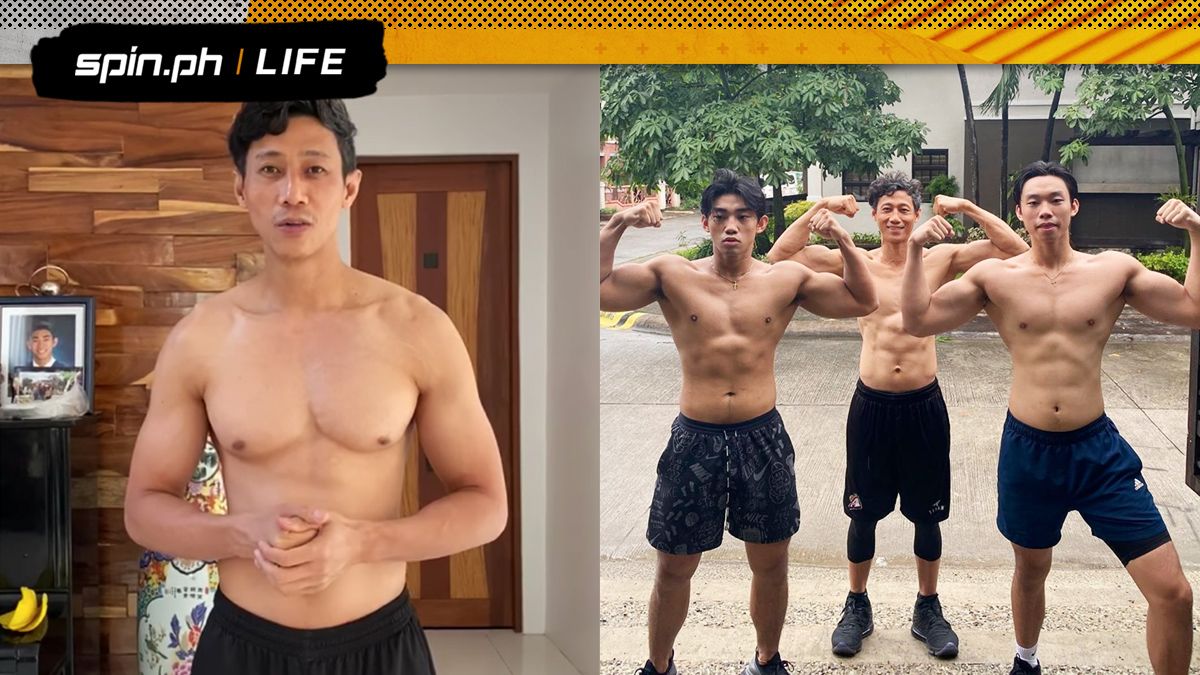 Danny Ildefonso, 43
Sport: Basketball
Danny I recently put weekend warriors half his age to shame when he posted a picture of himself flexing with his sons, Dave and Shaun.
Posing shirtless behind his college baller kids, the 6-foot-6 and two-time PBA MVP showed off his washboard abs and muscular frame. Could he be in even better shape than he was back in his playing days?
Nutrition plays a big role in shaping those cuts. And take note, guys: he's also sworn off the beer. "Guys sa mga kasing edad ko," he once explained in a Facebook video, "sa mga gustong magkaroon din ng ganitong kondisyon, wala akong iniinom kundi yung pampaganda ng immune system. Tsaka sa pagkain talaga, mapili ako sa pagkain."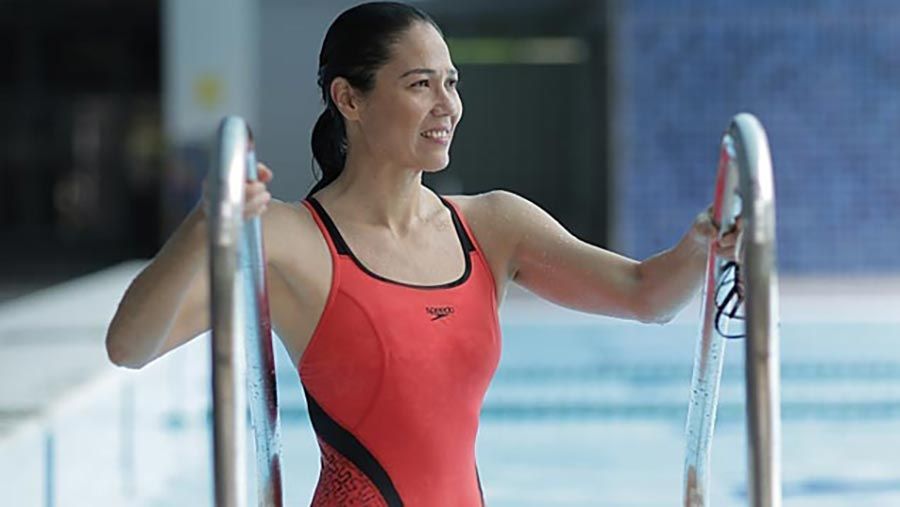 Akiko Thomson, 45
Sport: Swimming
Swimming legend Akiko Thomson-Guevara still hits the water often — not for gold medals, but to keep in shape. "Swimming was such a huge part of my life...and it still is," she said in an interview last year.
The half-Japanese, half-American became a Philippine swimming legend from the late '80s onwards. Now, she's helping train a new generation of tankers through the Akiko Thomson Swim School, based in Colegio San Agustin in Makati.
During the pandemic, she helped banner the cause of fitness by headlining a series of webinars hosted by the Philippine Olympic Committee.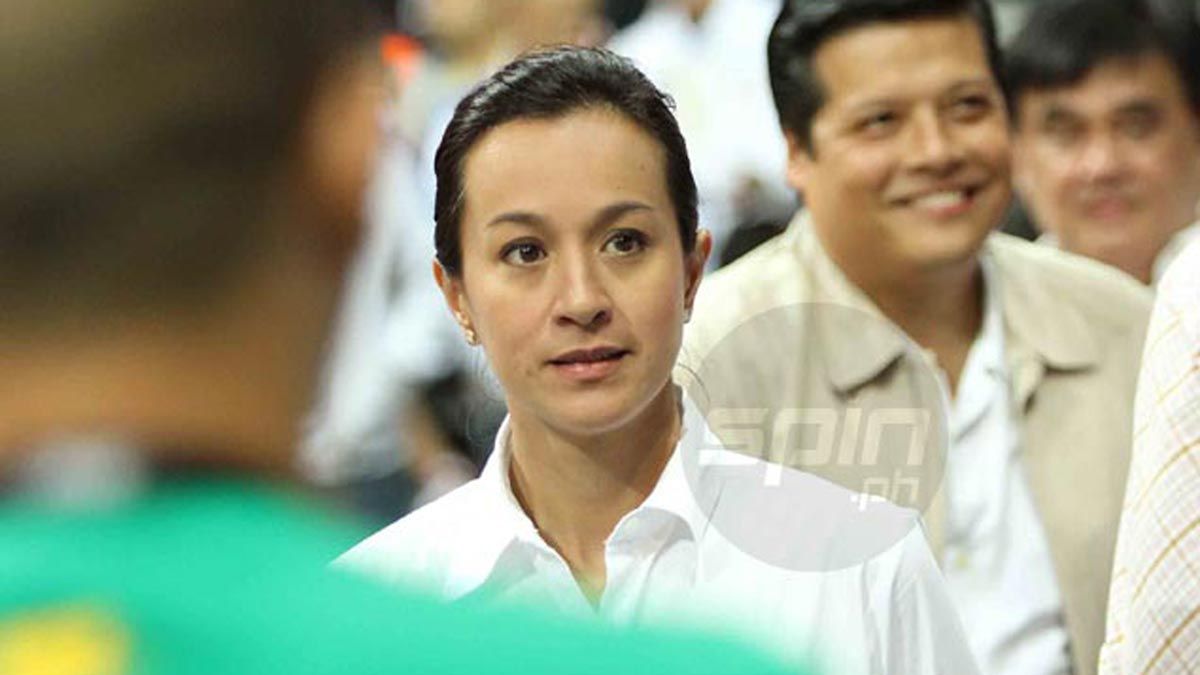 Mikee Cojuangco, 46
Sport: Equestrian
Mikee Cojuangco-Jaworski is still very much involved in sports — but in a behind-the-scenes role, pulling the strings as a member of the International Olympic Committee (IOC) Executive Board.
But that management job doesn't mean that she can't look the part. At 46, she still looks as youthful as she did when she captured the gold medal for equestrian at the 2002 Asian Games.
In a 2019 profile for Metro, Cojuangco-Jaworski said: "I am an athlete. That's what I am." She revealed that she was overweight as a young girl, but pursued her dreams and passions — sports and showbiz both — to emerge as the confident mother and high-powered Olympic official she is today.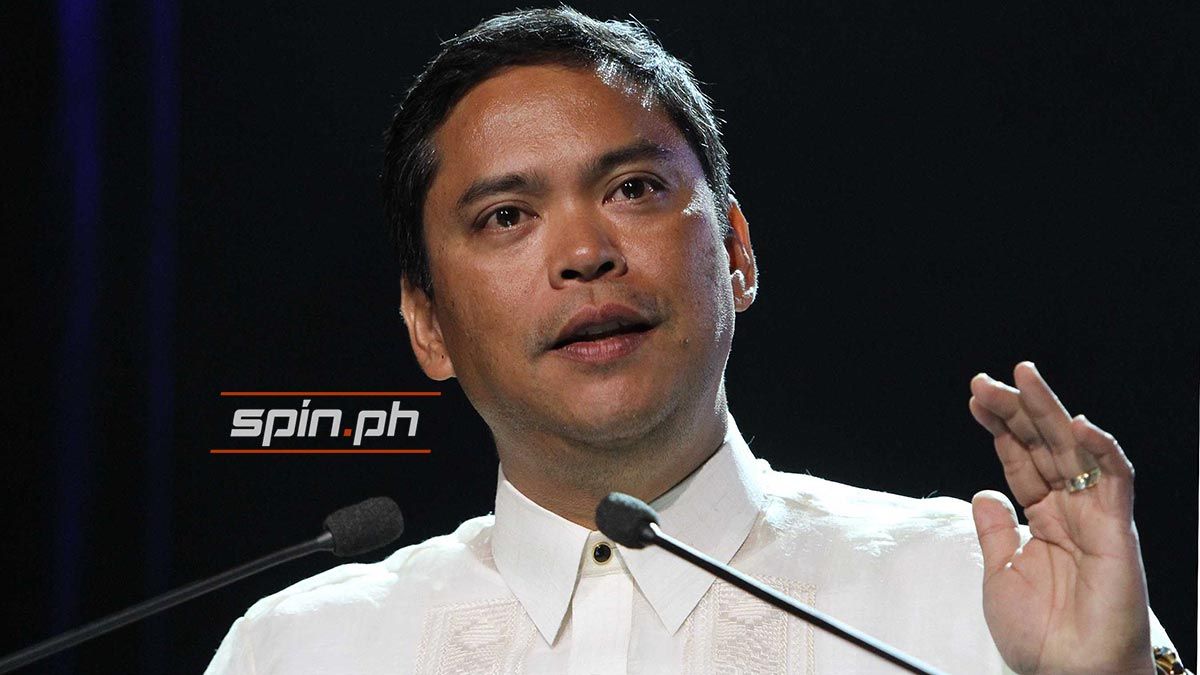 Eric Buhain, 50
Sport: Swimming
In one of his recent opinion columns for the Tribune, the SEA Games legend talked about seeing an app called Zwift being used in virtual bike races during the pandemic. It's an application Buhain is already familiar with, and has actually been using.
Looks like the grind goes on for the swimming champion.
After winning a raft of gold medals in four successive SEA Games and repping the country in the 1992 Barcelona Olympics, Buhain stepped away from training and transitioned into administrative roles in the government's sports agencies. He also began setting up his own businesses.
But in the 2010s, he got back into sports with new passions: cycling and triathlon. When he seriously started getting into biking back in 2012, he dropped more than 60 pounds.
Truly, you can't keep a fit man down.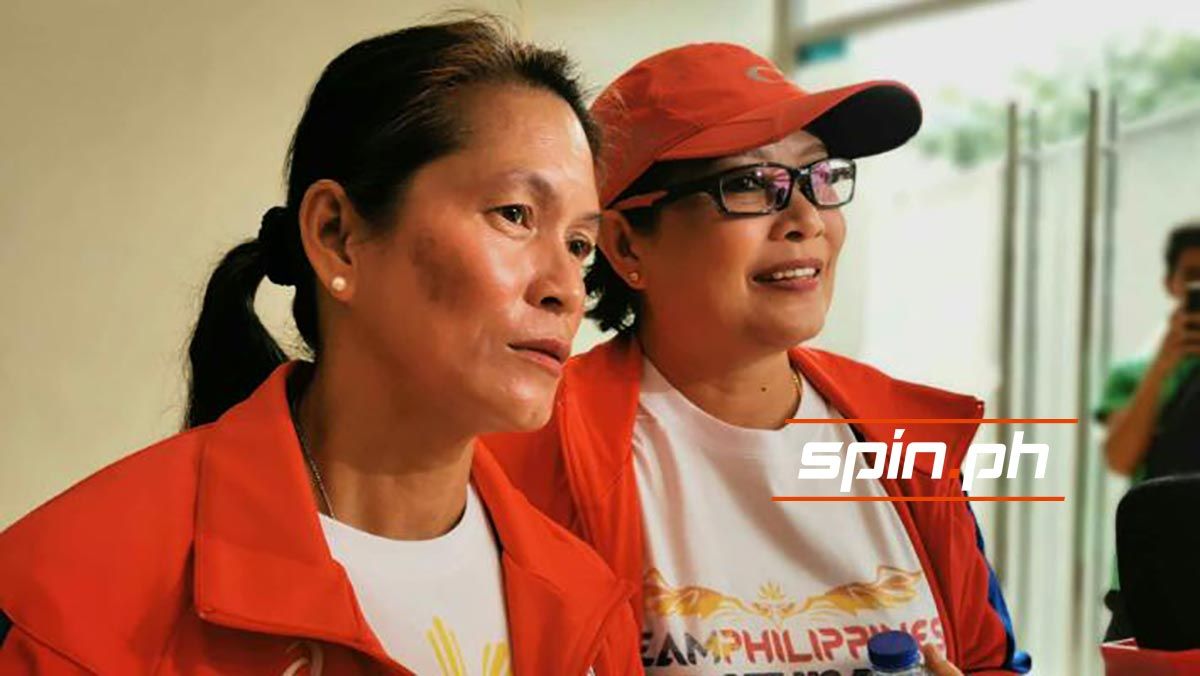 Elma Muros, 53
Sport: Athletics
Nine.
That's how many times Elma Muros-Posadas joined the SEA Games. The reigning Philippine athletics queen has racked up 15 gold medals — all in different events. In last year's SEA Games, she was honored as an athletic legend, and given the honor of being one of eight sports icons who carried out the SEA Games Federation flag during the opening ceremonies.
The Iron Lady looked as fit as ever. These days, she spends her time as a track and field coach at Brent International School. Watch her jump the hurdles in this 2019 clip from TV Patrol.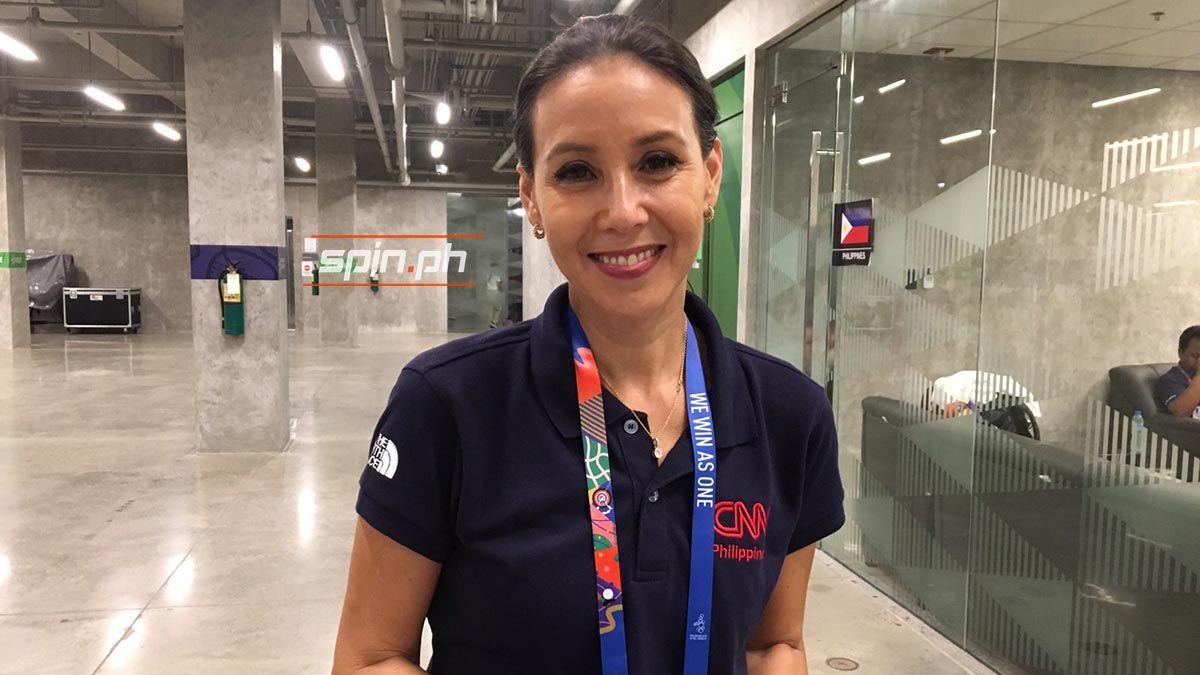 Christine Jacob, 53
Sport: Swimming
Before the SEA Games events commenced at New Clark City, Christine Jacob-Sandejas joined the rest of the Philippine swim team to test out the Aquatics Center.
It's been many decades since her heydays in swimming. But hitting the water, however, isn't the only way the legendary tanker keeps fit.
Her Instagram account reveals that she regularly plays tennis, keeps an eye out on her nutrition, and even gets in a cardio workout by skipping ropes.
In December, Jacob told Spin.ph, "Sabi ko, I think I was born at the wrong time, I should've been born now and to be able to swim in a fast pool and have so many records being broken." But in terms of fitness, we don't think she's doing too badly now.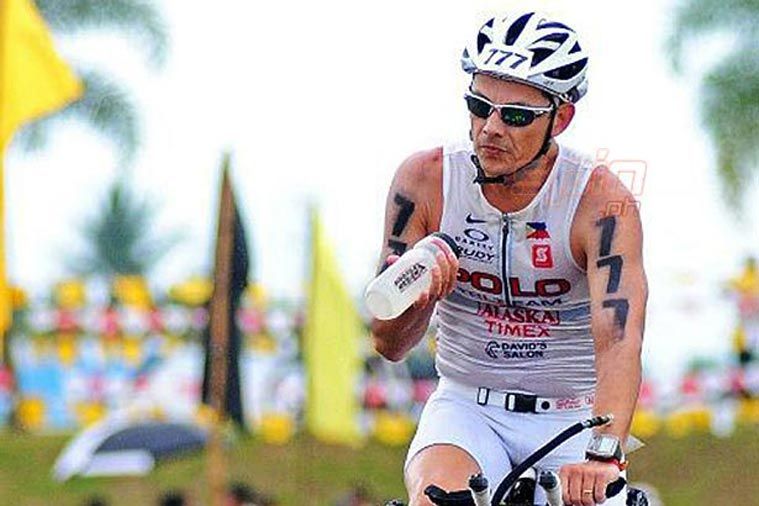 Fred Uytengsu, 59
Sport: Swimming, triathlon
From the courtside, Alaska Aces owner Uytengsu cuts a dapper presence. All his life, he's maintained an active lifestyle that goes hand-in-hand with a tireless advocacy for sports.
In his student days at the University of Southern California, he was a member of the swim team, and later repped the country back in the 1981 SEA Games. Three years later, he completed his first triathlon race, then started getting seriously back into the multisport again in the mid-'90s, when he felt he was getting out of shape.
In a 2012 account to Spin.ph, Uytengsu estimated he probably worked out around 60 hours a week.
Uytengsu fell in love with the multisport so much that he brought the Ironman and Ironkids triathlon series to the country. In 2013, Uytengsu was honored by Men's Health Philippines as one of the country's Heroes of Health and Fitness.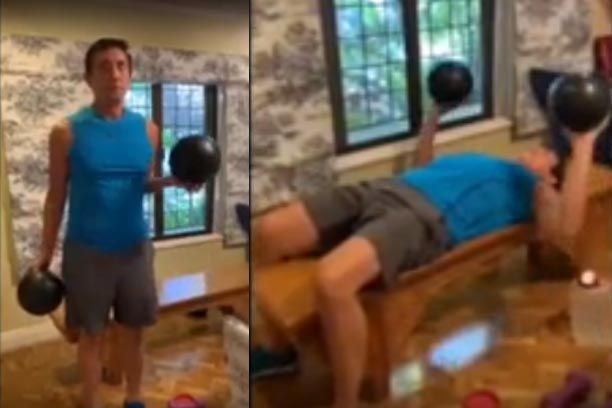 Paeng Nepomuceno, 63
Sport: Bowling
A month into the lockdown, Paeng Nepomuceno posted a video of a complete workout routine.
It showed how serious the bowling Hall of Famer was about his own fitness, even in the middle of a global pandemic. He even used bowling balls as one of his workout tools, lifting them up in a series of overhead bench presses.
"Exercise is the best way to boost your immune system," he said in the video. As his workout routine showed, he's putting his money where his mouth is, too.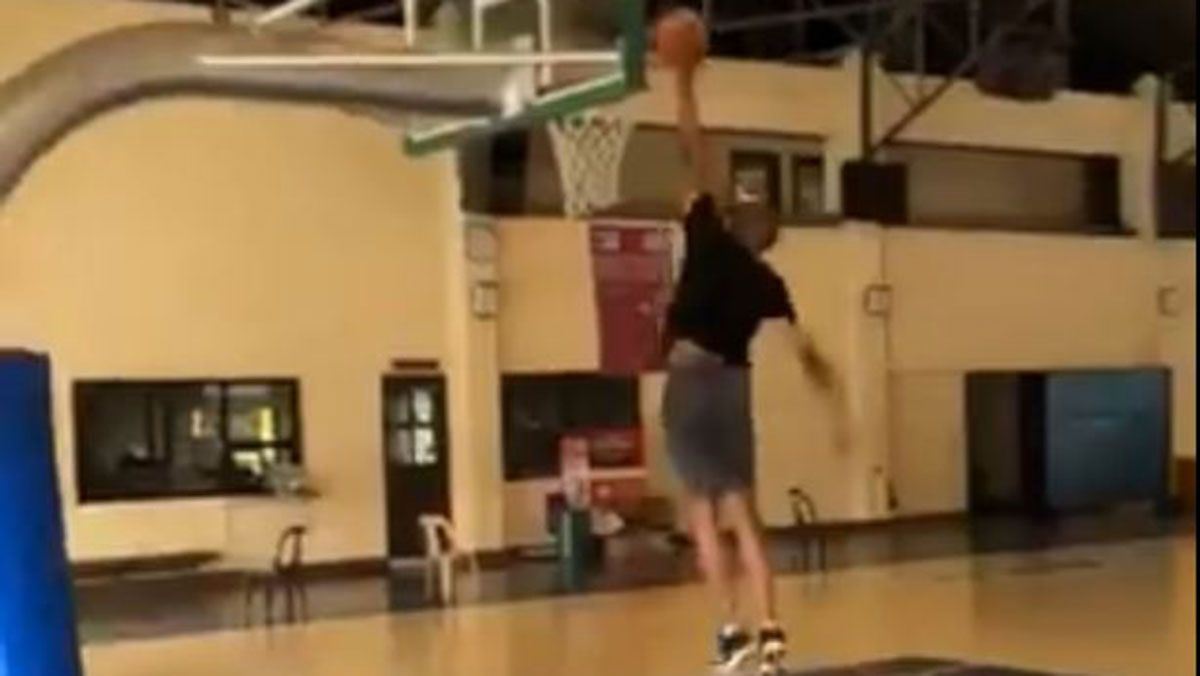 Norman Black, 63
Sport: Basketball
Black may be making sure the Meralco Bolts keep fighting fit, but he hasn't forgotten his own health and fitness.
He told Spin.ph that he's been lifting weights every single day since his retirement. He also used to play competitive once-a-week games against fellow ex-pros and college standouts.
"My goal is to be able to dunk until I'm 65," he said.
It seems like a very achievable goal for the ex-PBA pro, whose last professional game was played 23 years ago. Remember this video from last year taken by his son Aaron?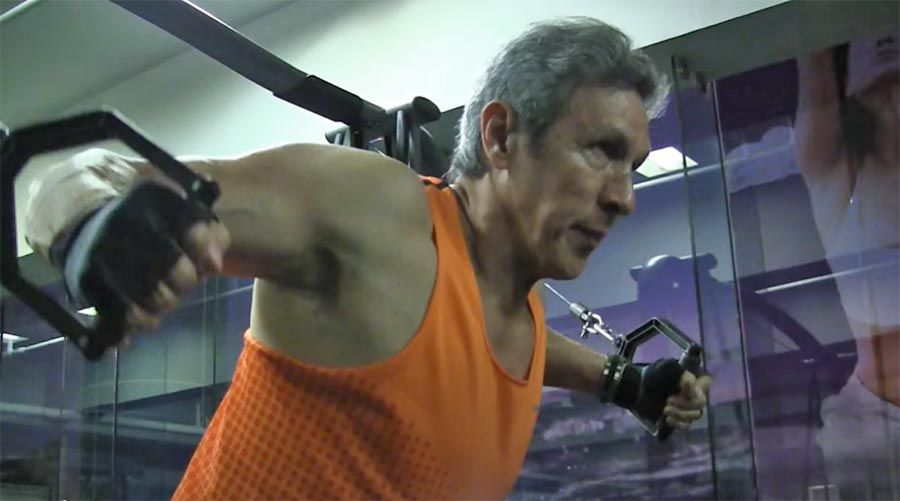 Freddie Webb, 77
Sport: Basketball
"Your days are numbered, playing basketball," Freddie Webb once said in a recent interview with PBA Rush. "At the age of maybe 30, 32, downhill ka na."
In terms of fitness level, at least, Webb has proven himself the exception to his own rule.
At 77, the former Olympian still has the physique of a younger man, apparently maintained through regular workouts. In 2013, at the age of 70 (!), Webb even guested on a show with trainer and model Travis Kraft, showing off a routine that incorporated a lot of cable machine work and, of course, dumbbell bicep curls to maintain those guns.
Spin fans unite at the Spin Viber Community! Join the growing community now and complete the experience by subscribing to the Spin Chatbot.