NIKE Basketball brings the spirit of basketball that is unique to the Philippines to the world with a shoe designed by Nike Footwear designer Erick Goto that celebrates Filipino culture, Filipino fiestas and the Filipinos' innate love for basketball.
Goto, who is of Filipino descent, incorporated typical Pinoy elements that are recognized by every Filipino, creating a design so unique it pays homage to the colorful local history and traditional Pinoy passion for the game.
A significantly visible weave pattern on the upper is reflective of the commonly used straw weave that is made into baskets and other holding containers used every day by Filipinos.
The sole has a sandal or tsinelas** print that pays tribute to sandlot and barangay players who play the game with just their sandals on. Chrome accents at the heel represent the popular Filipino icon, the jeepney.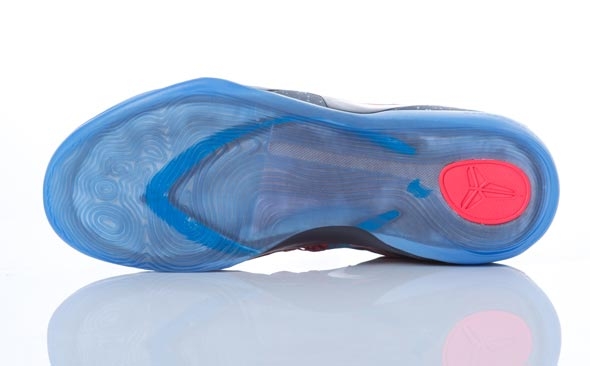 Continue reading below ↓
Recommended Videos
Goto, who has worked on Nike basketball products for the last six years, has been involved in the brand's most successful shoe collections and decided to honor his motherland by designing this shoe that is inspired by Filipino culture and the love of basketball that screams out of every Pinoy.
"This is a shoe made especially for Kobe Bryant fans in the Philippines and Kobe knows how many they are. However, all Pinoy basketball fans will find this shoe very special as it is a tribute to Pinoys and their love of the game. It's as colorful as a Pinoy fiesta, where the central activity in the barangay is a basketball game. All the color and life of barangay basketball, in fact, is reflected in the Kobe IX EM," said Courtney Cole-Faso, country marketing manager of Nike Philippines.
The KOBE IX EM offers the ultimate performance in a sleek lightweight package. Engineered Mesh and Flywire woven into the engineered mesh upper integrates with the laces for a dynamic, supportive fit that delivers lightweight support and ventilation. An injected nylon heel-counter helps lockdown the foot while the midsole Lunarlon cushioning provides an ultra-soft responsive ride. Featuring the same outsole as the Kobe IX Elite pressure mapping design, the minimal rubber outsole delivers durable traction and mimics the natural contours of the foot.
Basketball in the Philippines is always a celebration and an expression of the Filipino soul. It is in the fabric of every Filipino –whether at urban gyms, asphalt corners, or sandy lots and backyards in far-flung barangays in provinces nationwide. That's where basketball dreams take flight – in the barangay, the hub and birthplace of basketball ambitions, an integral part of every Filipino player's journey. All the color and life thriving in barangay basketball is reflected in the Kobe IX EM.
**Tsinelas- (pronounced chee-neh-las) thong sandals commonly used as the footwear of choice for neighborhood hoops games. The game of basketball is so engrained in the culture that they'll play anytime anywhere, waring anything. A ball and a hoop rigged any which way are central to each community, or "barangay."
The Kobe IX EM (P8,495) will be available beginning Wednesday (April 30) at the following retail locations:
Nike Park Fort
Forum Greenhills
Titan Two Parkade Fort
Titan Glorietta 5
Titan Ronac
Titan Regis Katipunan
Titan Molito Alabang
Titan Taft