ASIDE from all the PBA championships he has won, Tim Cone became best known for wearing long sleeves and ties during games – a tradition that started when he was still coach of Alaska.
Cone said the idea for the get-up emanated from a talk with Alaska owner Wilfred Uytengsu, who hired the American to coach the Milkmen in 1989 in time for the All-Filipino Cup, the second conference of the league at that time.
Cone became the longest-tenured coach in Alaska history.
"Mr. Uytengsu, when he first hired me as a coach, the first things he said to me was I want you to run the team like a business," Cone told Clutchpoint podcast. "I want it to be professional. I want people on time. I want people to be disciplined. I want this and this and that. He wanted the team to be run like the company."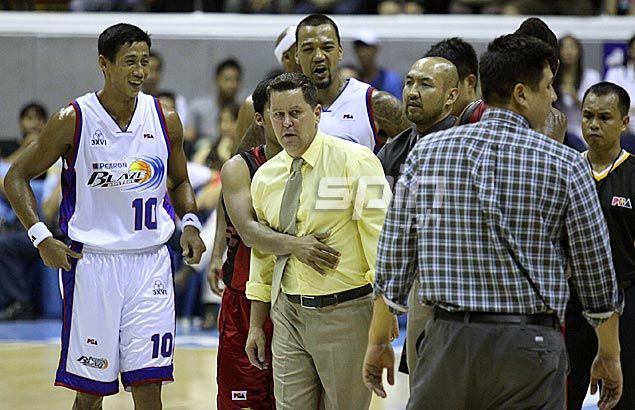 ADVERTISEMENT - CONTINUE READING BELOW ↓
"That was kinda my modus operandi. I was going to be serious and that's why I wore a tie from the very beginning. I was wearing a tie because I want to feel like I was going to the office. I roll my sleeves and I'm ready to go to work. That was the impression I want to give to the players and the team," Cone said.
Uytengsu and Cone's approach to running a team was far different from the PBA landscape back then.
"The game wasn't, I wouldn't say it was not serious, but it was not as professional as it is now. Today, the players are very, very professional especially with the way they go about the game. It was much more kinda of an informal league back then," said Cone.
Even in today's PBA where coaches uusally wear shirts in the team's colors, Cone still prefers the corporate look, which he brought to Purefoods and later to Barangay Ginebra. His assistant coaches and staff wear the same.
ADVERTISEMENT - CONTINUE READING BELOW ↓
Cone said the wardrobe is his way of showing the team how passionate he is at what he does - and how serious he is about the game.
"I was very, very passionate about the game and I wanted to be passionate because I felt that if I was passionate, my players will also be passionate," said the two-time grand slam winner. "I took the game very, very seriously."