IF you still think that it isn't manly to want to take care of your face then you better get yourself out of the dark ages real quick because you're missing out.
Gone are the days of women hoarding all the products that make their faces look amazing because it's finally time to even out the playing field by getting to know some of these products ourselves. So with the help of Ramon Briones, M.D. Dermatology Consultant from Skin Centraal, we'll review and hook you up with all the product you need for your face to be a silky smooth dream.
DAILY
There's nothing to be ashamed about having sensitive skin. According to Ramon Briones, M.D. Dermatology Consultant from Skin Centraal, "skin sensitivity is due to many factors, not only genetic. Unfortunately, the only practical way you can know if you're allergic to a product is if you try them—and then you avoid them. Simple." So maybe it's high time to be true to yourself and stop trying on harsh products that don't fit your skin type.
ADVERTISEMENT - CONTINUE READING BELOW ↓
Ponds Crema S
Do you find putting product on your face tasking? This cream is something you can put in less than 30 seconds and can be done daily.
Nivea Cellular Night Cream
Everyone knows that you need good sleep for good skin. Apply this night cream to maximize your rejuvenating gains.
Nivea Cellular Serum
This product, with its SPF UVA and UVB system, not only protects your skin from the sun but also helps make it firmer with consistent use.
Skin Food Gold Caviar Collagen
The 24-karat gold flakes and sturgeon caviar in this serum will nourish and fortify your skin with its amino acid content.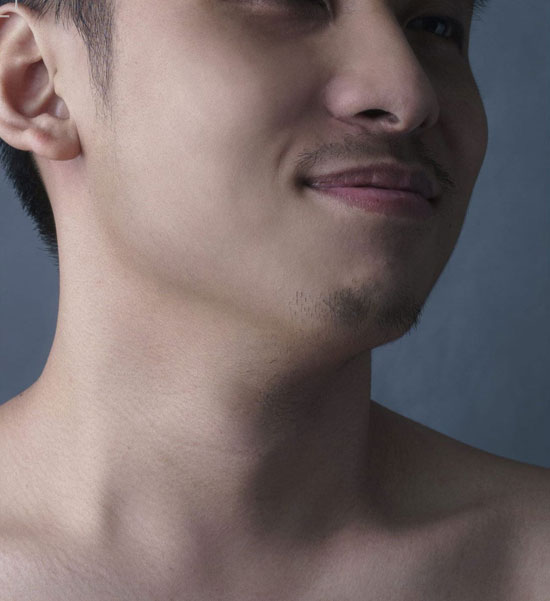 EXFOLIATE
Exfoliating is an important part of achieving that new-face-new-you aesthetic. Though Dr. Briones warns: "Exfoliation using commercial products should be started with an every-other-day practice."
St. Ives: Coconut Oil Scrub
The key to exfoliating is to still be gentle. So use grapeseed oil-based because of its anti-acne properties.
Master Oil Control Max
Oil Control Max does what its name suggests, which is removing excess oil and seated dirt from your face.
Nivea Cellular Volume Filling Pearls
This mix of creatine and hyaluronic acid doesn't just help in renewing skin, this mix also helps your skin become whiter.
Laneige Sleeping Mask
SLEEP-TOX™ technology helps rejuvenate your skin to keep looking fresh AF despite the daily stress at work.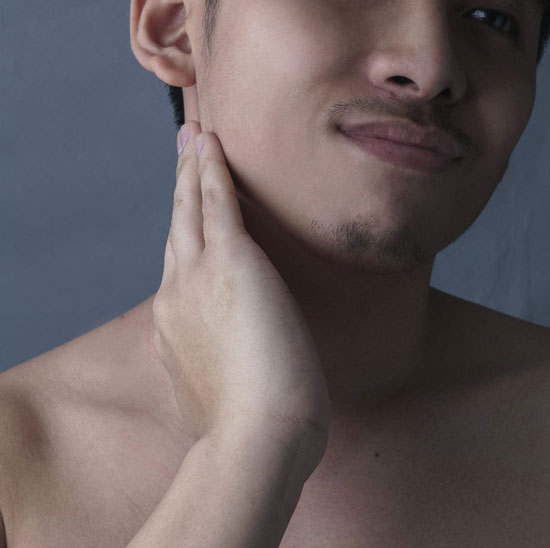 ADVERTISEMENT - CONTINUE READING BELOW ↓
ORAL
If you just can't stand putting anything on your face then supplements are perfect for you. "Ascorbic acid has proven its centuries-old competence for aiding in the skin's collagen production and wound repair," Dr. Briones says.
Beard Farmer: Growther Beard Vitamins
While these shouldn't replace your normal daily supplements, they also provide loads of vitamins like Vitamin A, which helps with pimples and wrinkles.
Acid 500MG Chewable Tablet
Whitening and ascorbic acid go hand in hand. Dr. Briones's advice: "When consuming glutathione—we recommend an ascorbic acid dose of 500-1000 mg."
Myra E D-Alpha Tocopherol 400 IU
Unsightly acne battle scars taking away your confidence? Vitamin E promotes cell renewal of the skin and other organs.
Rhea Ascorbic Acid
A daily intake of ascorbic acid will also help out "a person's general good health [which] also [translates to] one's own skin, a person's biggest organ." Dr. Briones says.
ORGANIC
As far as using organic skin products go, nothing has been proven by hard science yet. "The craze has come from people's fear of developing cancer from synthetic ingredients found in commercial products. Whether these so-called 'organic' commodities will yield a positive outcome–the answer is still a generation away," Dr. Briones says.
ADVERTISEMENT - CONTINUE READING BELOW ↓
Plant Facial Serum
This rosehip oil-based collagen evens out your skin tone and removes unsightly blemishes and nourishes your face. Its additional ingredients are also vegan-friendly.
Rosehip Eye Cream
This rich cream will bring back the natural elasticity of your loose skin. But Dr. Briones says that "eyebags not resolved by a good night's sleep would require consultation."
Plant-Based Facial Moisturizer
This mild plant-based moisturizer is great for taking care of damaged and oily skin on a daily basis.
Bentonite Facial Mask And Scrub
If you really want to get into those craters then bentonite is known for its effectiveness at removing hard-to-reach dirt and toxins from your skin.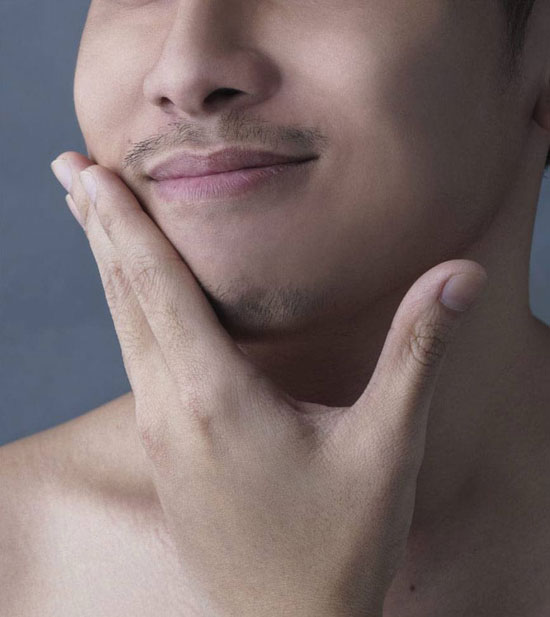 ADVERTISEMENT - CONTINUE READING BELOW ↓
FACIAL HAIR
Having a manly scruff is a great privilege, but it comes with great responsibility. Taking care of facial hair means that you'll look tough, but not scum-tough. It also means that the skin underneath will be healthier because "[facial hair can be] associated with acne or any similar bacterial infection," Dr. Briones says.
Mankind Apothecary: Beard Oil
Beard oil doesn't only make your overgrown whiskers feel soft and hydrated, it also takes care of the skin underneath by moisturizing it with different types of organic oils.
Edwin Jagger Hydrating Pre Shave Lotion
Shaving spots with dry skin is really dangerous since it can cause breakage and infections. This hydrating pre-shave lotion creates a protective layer on your skin to minimize any damage.
Billy Jealousy: Hydroplane™ Shave Cream
For a no-hassle, mess-free shave session, the Hydroplane™ allows your razor to glide with ease even through the bushiest beards. It also doesn't use any alcohol or menthol to avoid that hapdi feel.
ADVERTISEMENT - CONTINUE READING BELOW ↓
Billy Jealousy: Shaved Ice™ After Shave
This aftershave contains an evaporating agent called Acrylate Cross Polymer that allows for rapid evaporation and quickly cools your skin for immediate comfort.
Photography Jonathan Baldonado
This story originally appeared on FHM.com.ph.
Get more of the latest sports news & updates on SPIN.ph