NOW you can put a number on just how valuable Air Jordans have gotten since the release of The Last Dance: approximately $50, or around P2,470.
That may not sound like much, but on paper, that's a satisfying 20 percent increase.
Streetwear and style publication Highsnobiety and sneaker reseller online marketplace Stockx have released a report outlining trends in the resale value of sneakers in the first half of 2020.
In the report, Stockx's chief economist put together an index of the prices of 30 of the most popular Air Jordans released before 2020. (Because of the "volatility" of prices, 2020 models were excluded. Makes sense: the Air Dior's princely price increases in the secondary market would likely have thrown the data out of whack.)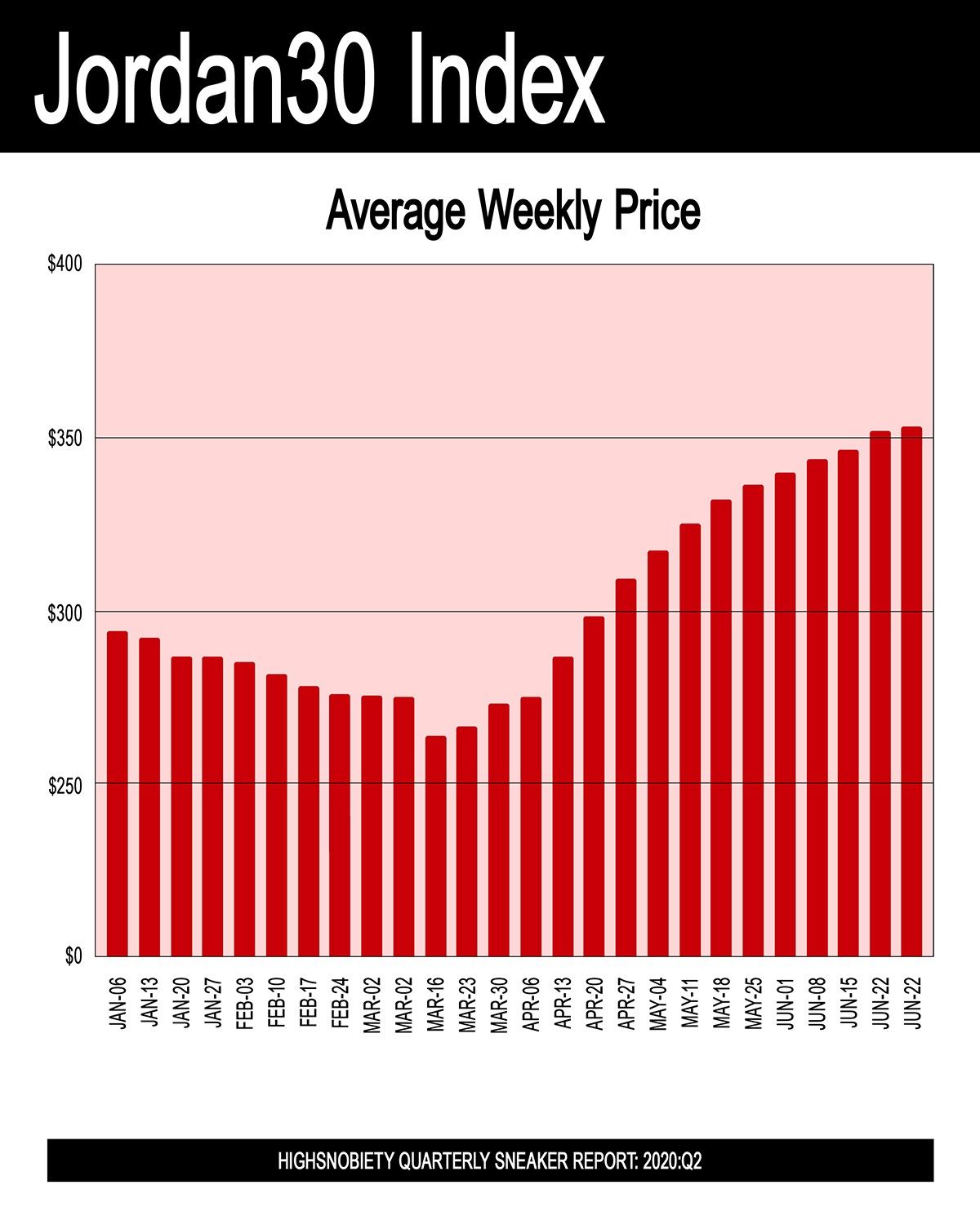 Continue reading below ↓
Recommended Videos
Data from transactions on the widely popular online reseller showed that starting the week of April 20, average prices rose from below $300 (or around P14,800) to just a little over $350 (around P17,270) by the last week of June.
Know what else happened in the week of April 20? That's right: The Last Dance's first episode was released.
The Jordan Brand price surge was a reversal from the first few months of this terrible year, when Air Jordan kicks were actually showing a decline in average weekly resale prices.
Resale prices even began to tick up a month before The Last Dance dropped, the hype around the docu-series already casting its money-colored glow around Jordan merch of all stripes.
"What happened with The Last Dance is we had a surge in demand for Jordans without a corresponding increase in supply," explained Einhorn drily.
Still, Air Jordans weren't the star of the Highsnobiety x Stockx report.
Nike's SB Dunks were.
According to the report, 98.3 percent of the Swoosh brand's line of skate-inspired shoes have increased in value. Average monthly prices have doubled from below $200 on the week of January 19 to $400 by the week of June 22.
If you own any Nike SB or Nike Dunk — congratulations, you've just recouped your investment.
Read the full Highsnobiety x Stockx report here.
Spin fans unite at the Spin Viber Community! Join the growing community now and complete the experience by subscribing to the Spin Chatbot.