I COUNT the White Rock Triathlon (WRT), which holds its annual event this coming Saturday (October 27) at the White Rock Waterpark and Beach Hotel in Zambales, as one of the most grueling multi-sport races I have done to date.
I am reposting a story originally shared on my Facebook page two years ago, when I foolishly entered the WRT 2010 race brimming with false confidence and with the foolhardy thought of doing well. The title above tells the story, but you'll have to read on for details.
-------------------------------------------------
This is not a triathlon story. Nor is it a tale of athleticism, perseverance of the human spirit, or anything related to triumphs over adversity and relentless challenges.
This is a story about pain — a lot of it.
When a two-kilometer swim and a 91-kilometer bike ride fly by you in a matter of a few hours, something inside you called confidence rises just past that point marked 'Over' and leaves you feeling quite … invincible.
So THIS is what it feels like to be race-ready, says the voice in your head, just before you start your 20-kilometer run. Those three treacherous hills during your recon yesterday seemed a bit intimidating – but, hey, that's what recons are for: to size up the situation. Am saying: No problem. I can just slow my pace, shorten my strides, and switchback my way up each of them — 18 times. Besides, running down the descents will more than make up for the climbs. Strategy set. We are good to go.
Continue reading below ↓
Recommended Videos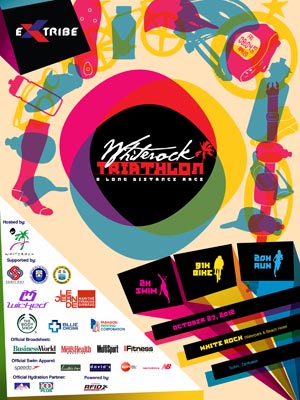 Fast-forward and we are at Aid Station #1. Okay, so I need a little water for that first climb. Down you go half a glass of H2O and off I go. Hmm… this hill seemed easier to climb yesterday during the recon — maybe because we did it on our bikes. No big thing. Here comes the downhill and we are racing at a good pace. Hill number two is next. Have to conserve my energy and maybe do a little walk-run-walk combination here. Tougher than I thought, this one. Relief is just over the hill as we go into a gentle trot onto flatter and friendlier terrain.
Aid Station #2 is up ahead and the sight of those beautiful plastic cups brings a smile to my face. Down a cup and a half and pour two cups on my head is my recipe for hydration at this point. Just one more hill to go and I've just about sized up the kind of course that I'll have to run five more times. At the foot of hill number three is a convent called Mother of Mercy. Its relevance does not dawn on me until moments later, serving as a cruel joke to all who tread through the run course as the race draws longer. Hey, wasn't this the turnaround point? How come people are still running towards what appears to be a fourth hill in the distance. Mother of Mercy! There's another flippin' hill to climb! (Note: If any spirits or bodies were exhaustively spent that day, they were lost somewhere between that convent and the turnaround at hill number four. Though I can guess that some people found religion there as well.)
The end of the fourth hill was a little piece of relief (or paradise, to some) called Aid Station #3, manned by cheerful volunteers handing out bananas, oranges, water, sports drinks, and the ubiquitous rub-on pain killer ointment. The most welcomed handouts were the face towels dipped in ice-cold water that provided much-needed relief from the sweltering heat. Draping the cold towels over head and neck for cover and comfort, it looked like half the runners were from the French foreign legion. Okay, just twenty more hills to run before this race is over. Fan-flicking-tastic. Give me that loop band already so I can be on my way, Mr. Volunteer.
And so goes the rest of the run, or should I say walk-run. Okay, walk-run-walk. Each run loop brings more victims, taking excruciating steps up the hills with some managing to trudge on the descents, but each with a steely look of discomfort, exasperation, and tiredness. The gallant few can still afford an impressive run pace, as if taunting the mortals among us who can only slog through the dry, rolling landscape hoping to make it to the next aid station.
No conversations with my thighs and calves this time. Am just exhaustedly nauseous at this point. It could be my hydration/nutrition plan that I decided to test (against conventional advise and knowledge) today. It could be the insufficient breakfast I had hours ago. Or it could just be me. Whatever it is, am not feeling the same as when I started out after leaving transition two. Am still confident though — confidently nauseous.
The rest of the run plays out like a foot-long sausage your overbearing (insert relative of choice here) forces you to eat: long, hot, and seemingly endless. The only consolation is that with each U-turn, you find yourself getting closer to the finish and waving at the rest of the chumps who have more loops than you left to run. Okay, since no PR's will be broken today, let's just make a go of it, shall we? The trek to the finish isn't exactly childbirth, but it's not the proverbial walk in the park either. With a volunteer barking my number into his walkie-talkie to announce my arrival into the compound, I look over my shoulder to see a familiar face coming up fast behind me. There are five hundred meters and a world of pain between me and the finish line and I gut it out for that final push (What did I say about childbirth?). I hear the announcement blaring through the speakers…
"Bobby Go, You are a Rock Star!"
And at that moment, I am.
-------------------------------------------------------------------
"We all have bad days and bad workouts, when running gets ugly, when split times seem slow, when you wonder why you started. It will pass."
Hal Higdon, Runner's World writer, author, and runner