ESTABLISHED in June 1983, Sportshouse has been one of the country's oldest stores that caters to a market that it describes as "athletes, non-athletes and soon-to-be athletes."
Ever since it opened its first branch along Gilmore Avenue, Sportshouse has paved the way for a new shopping habit for athletes and sports enthusiasts. The store dared to change the shopping habits for sports equipment & accessories from what was then traditional specialty sports shops and typical music stores selling sporting goods on the side to a dedicated establishment that offers a one-stop shopping experience. The strategy proved successful, paving the way for Sportshouse to open 36 branches nationwide.
The chain became well known in the early 2000s when it capitalized on the badminton boom then sweeping the country. Since then, Sportshouse marketing manager Neil Guinto admitted that they have been trying to catch up with the recent running, cycling and triathlon trend that began a few years ago.
"Definitely, we will develop more designs by 2015, to match the athlete's changing needs. And certainly, we will be more aggressive in the market," assured Guinto.
From its staple assortment that includes gym equipment, treadmills, badminton gear, dartboards and neoprene wraps, Sporthouse has since added a selection of new product lines aimed at multi-sport afficionados and the casual set as part of their recently launched #LifeInSports & #LifeAfterSports hashtag campaign.
Continue reading below ↓
Recommended Videos
Working in Sporthouse's advantage are exclusive apparel and footwear brands that should appeal to cost-conscious Pinoys and for those with a penchant for patronizing locally-made products.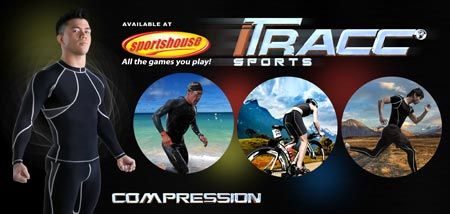 Pro and amateur athletes engaged in running and training should consider the Filipino-designed and -made apparel brand iTRACC (Triathlon Running Athletics Cycling Compression). Released in 2013, iTRACC compression garments are made from Spandex for comfort and Elastene for flexibility. The iTRACC is a Patent Secured product which means every design and feature has a certification from the Intellectual Property Office of the Philippines (IPOPHL).
For those with a bigger budget, another exclusive offering is the Australian-made SKINS compression clothing for specific sports that include golf, cycling and triathlon.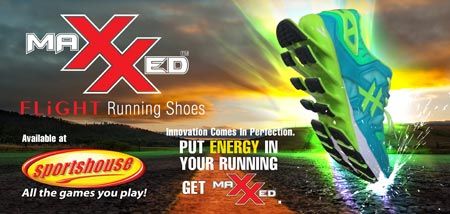 In an ambitious move, Sportshouse will also be releasing its own running shoe as part of its Maxxed product line. The Flight 101 (which bears a striking resemblance to a well-known model by a European-based brand) is touted to have 'energy-return' technology and is scheduled for release sometime this December.
As part of its leisure offering, Sportshouse is also the exclusive distributor of Toeot, funky sandals from Korea whose style can be customized - the straps of each pair is adjustable to allow several designs. Also available are a line of #LifeAfterSports casual clothing whose poly-cotton blend should appeal for those looking for a casual look with comfort in mind.
For those who don't have the time to visit a physical store, the Sportshouse website (www.sportshouse.com.ph.) is an online store that also offers shipping as well as online payments via Paypal (for those without credit cards).