WITH just a mere peach basket and a modified soccer ball, physical education instructor James Naismith invented basketball in 1891.
And since then, it has become one of the most popular sports in the world.
But UPLIFTED, a local streetwear brand anchored on sports, wants people to see beyond the ball and the moves. "We want to expound on how people see sports, that it is not just a physical activity," said founder Derick Tobias to SPIN Life. "We want to be able to relay that there are a lot of things that you can experience and learn in sports that you can apply in your life."
With designs that draw inspiration from hoops, the apparel brand highlights the connection that goes beyond the game – making it relatable to everyone from all walks of life, whether they're sports-inclined or not.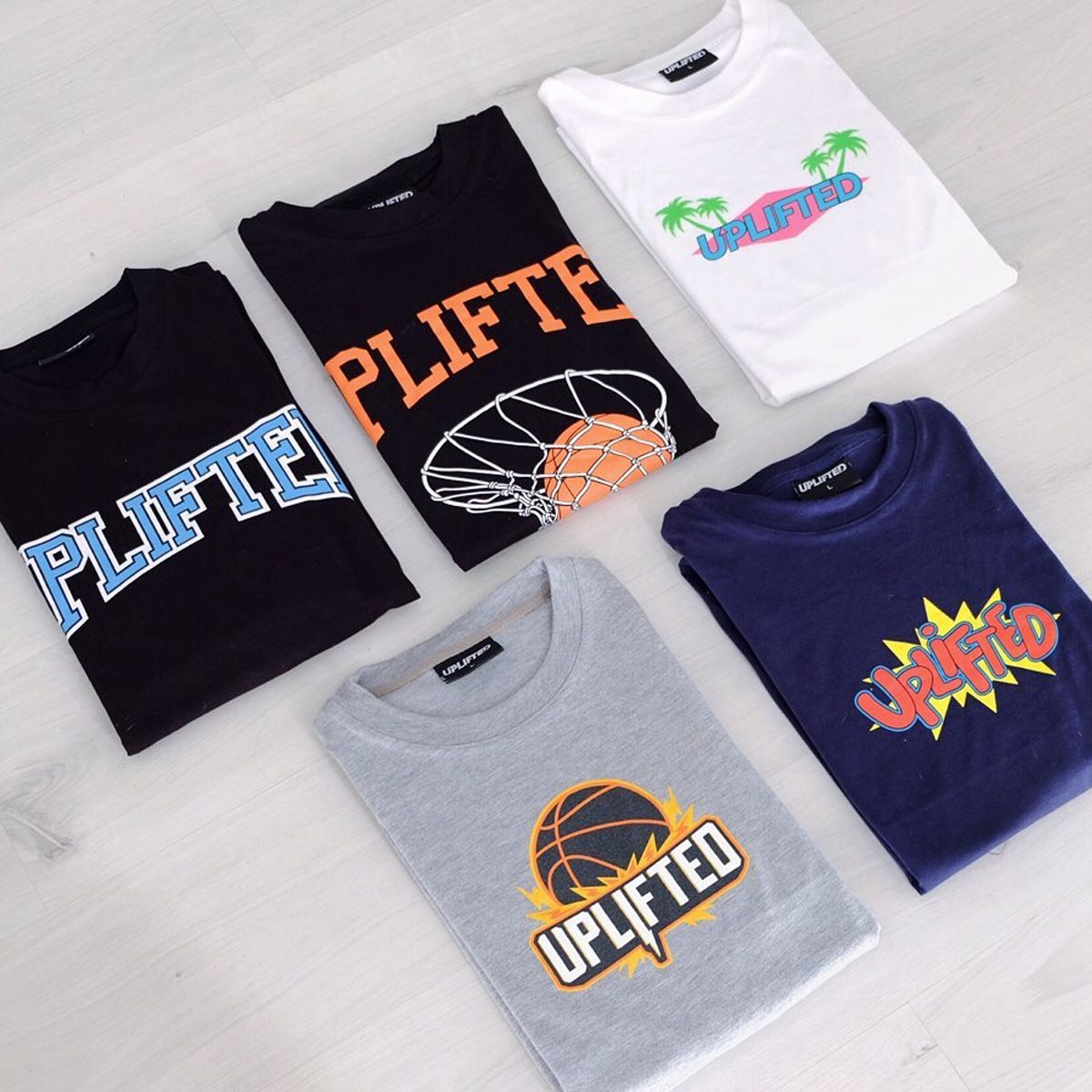 Continue reading below ↓
Recommended Videos
"We believe that sports is universal and inspiring and you can have a relationship with it without being a professional or even a player," Tobias explained. "
He added: "We believe that our brand name can speak to a lot of people. UPLIFTED is all about building one's self."
Two years in the making, 26-year-old founder Tobias began weaving his massive interest in basketball and his flair for fashion in 2017, and finally launched the brand in January 2019.
He recalled: "Since the sport is easily tied up with sneakers, and linked with the rise of streetwear fashion as well, I thought of coming up with my own independent clothing brand locally. It started as a growing concept sometime around 2017, I was constantly thinking of a business, that would resonate to my passion growing up."
In UPLIFTED's world view, sports is a lifestyle that consists of constant challenges and progress.
"It's all about growing and becoming better, and applying what you learned from the challenges in sports and knowing how to react from the pressure and anxiety that you may experience in life as well," he said.
Hopefully, the brand will soon expand its reach internationally. To do that, UPLIFTED is setting its sights on what they can do locally, without compromising the standard of quality that people expect from bigger names.
"We want to hold on to this value because we think that by being a local brand, we can also make an impact in the local community and [still] be up par with international brands in terms of quality and what our brand is all about," said Tobias. "We want to spread the belief to people that appreciating your own, especially locally, can go a long way for brands like us. It helps us to to be inspired to put out more products out there for the people."