WHETHER it's rebounding, blocking or driving to the basket, basketball players have always relied on leaping ability to "up" their game.
Coach Chappy Callanta of 360 Fitness explained that although leaping ability generally comes from genetics and involves how much fast-twitch and low-twitch muscle fibers one is born with, it can be developed - and improved - with proper training.
"People are born with a set amount or ratio that favors one over the other, with leaping ability favoring a person who has more fast-twitch muscles. But you can always develop them with proper training," said Coach Chappy, who trains several PBA players.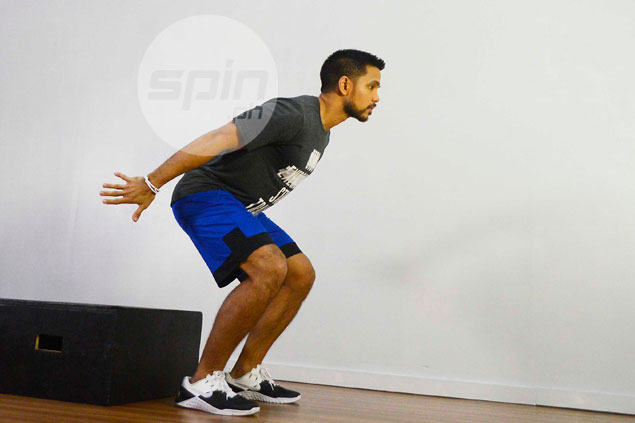 Continue reading below ↓
Recommended Videos
Training involves three components: mobility (getting into a powerful position to leap) muscular strength (how strong the muscles are) and power (how fast one can move the muscles).
A lot of athletes have approached Chappy with specific requests for them to be able to jump higher.
"When you're playing basketball, No.1 request yung paano tumaas yung talon. But I try to educate my clients that there is a lot more to it than that. There's speed, agility, core strength, balance but maraming requests na tumaas ang talon nila."
The popular trainer said they go through proper mechanics first, body position and a lot of strength training and some jumping (although not a lot as one would think).
In the first edition of SPIN's GET SCHOOLED training series, Coach Chappy demonstrates the Five Ways to Improve Your Vertical Jump.
Watch: