THERE was a time when Skechers was synonymous to pop singer Britney Spears.
In a game-changing move, the lifestyle brand has launched Skechers Performance, a specialized division 'dedicated to creating technologically advanced and dynamic footwear designed to maximize the running experience.'
The new line will have a dedicated and distinct section in every Skechers store.
The development was officially announced during the Skechers Performance Challenge 2015 at the Fitness First Platinum in the Trinoma Mall where participants in the media launch took part in four challenges, namely 'Body Combat', 'Run Like You Mean It', 'Cycle Like A Pro' and 'Brag About It'.
The event, supervised by the Skechers Performance Division, also coincided with the official introduction of the Skechers GOrun 4, the latest edition of Skecher's premiere running shoe.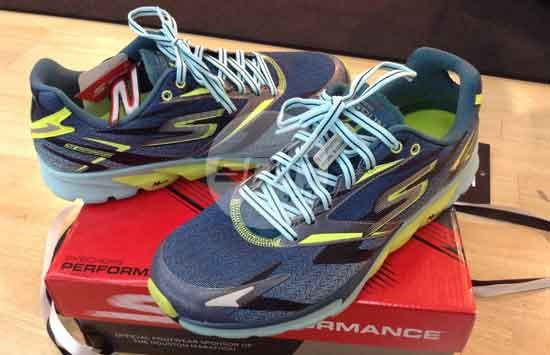 ADVERTISEMENT - CONTINUE READING BELOW ↓
At close inspection, the shoe has a seam-free upper, the interior possessing a soft, smooth feel that encourages barefoot wear - a plus for multisport athletes. Its updated mid-foot strike technology for better efficiency. The shoe is lightweight, at only 7.8 ounces based on a men's size 9.
The marketing efforts for the new shoe is an indication that Skechers, a brand popularly known for lifestyle, is intent in capturing a piece of the growing running and multisport market in the Philippines.
Local brand ambassador Martin Lorenzo said he has been using Skechers for the past four years and took note of Skecher's footwear features.
Ultramarathoner Michelle Estuar said her previous shoe brand alleviated a foot fracture coupled with her heel running. After her coach advised her to adjust her stride, she found that Skechers running shoes promote a midfoot strike design that allowed her to run long distances once more since the technique used all leg muscles and not just quads, reducing injury.
Also on hand with their testimonials were celebrity runner Carl Guevarra and members of Run365 PH, a U.P. Diliman-based running club that make it a point to run every day of the year.