Read the story? Tell us what you think!
How and where can I get this?
Let's be honest: For a lot of us, a diet that removes meat from the equation is as good as rabbit food, and that's enough reason for many to have turned down the idea of going meatless in the past. That said, plenty of professional athletes—from NBA and PBA players to tennis stars and MMA fighters—have since made the transition to a more plant-based diet and were able to improve their game. As more athletes start to look to plant-based diets and see actual results, it makes you wonder how exactly our bodies benefit from it. 
To set the record straight, a plant-based diet is one that relies heavily on food made from plants—and not just leafy greens, but also protein-heavy sources like soy and legumes. Plant-based diets also come in variations—such as vegetarian, vegan, and the like—and can benefit people who are cutting down on meat-based products and those who completely rely on plant foods. 
What makes plant-based food so attractive is that its high amounts of protein and fiber can also be linked to a healthier body mass index, as well as less saturated fats and cholesterol, which helps lower the risk of heart disease.
Studies suggest that people on plant-based diets are likely to have a lower body weight and tend to be leaner. In fact, most athletes who have gone vegan or vegetarian have since attributed their better build and performance to it. This includes having a more manageable weight, a stronger physique, and leaner and less bloated bodies.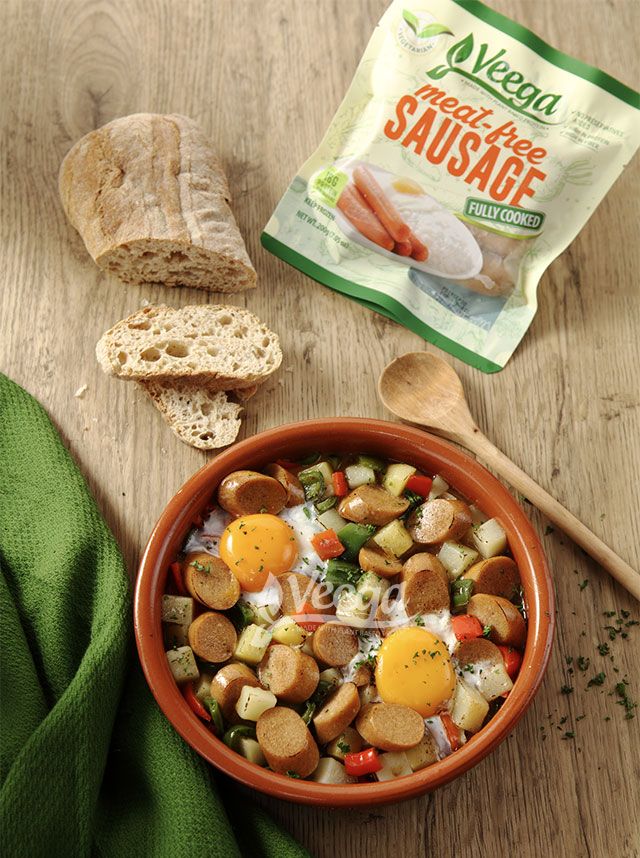 But just like any other diet, it has to have strategic management of food and should be coupled with other healthy choices that can supplement it. After all, both plant-based and meat-based foods have their advantages—and there's nothing that tells you that you can't have both on the menu.
Here in the Philippines, plant-based food is starting to gain steam, to the point where there's no longer a need to head to an upmarket health-food store and deal with hefty price tags just to find it. Even better: A locally-produced meatless option has finally hit the shelves of leading supermarkets.
Veega is San Miguel's entry into the plant-based market, and true enough, this line of food is completely meat-free—though you definitely wouldn't know it at first taste. Veega makes use of plant-based protein ingredients and egg whites, a blend that gives it that meaty, savory taste and texture. It is notably created with the Filipino palate in mind, and that's in itself a stark contrast to the international products dominating the meat-free market.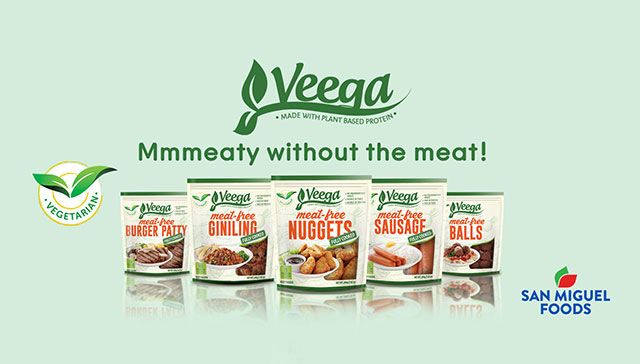 For one, Veega's line of meat-free food products will only cost you between P99 and P120. And that price will get you some delicious Giniling, Sausage, Burger Patty, Nuggets, and Meat-free Balls. All are ready-to-eat so you can get your fix even when you're on the go—just heat it or fry it!
These all make for a great ingredient for when you want to switch up your meals at home, or for when you've just finished a long workout and need something to satisfy those cravings for meat. Veega tastes just as good, if not better—and just like meat, it also helps you get your fill of protein. Whether you're in the mood for a breakfast sausage platter or want to treat yourself to a whopping burger after a workout, you need not look any further than Veega. 
You can find Veega at leading supermarkets nationwide and online via Lazada, Shopee, and San Miguel The Mall. For more information, follow Veega on Facebook.