The Philippine Sportswriters Association held its annual awards night on Tuesday at the Centennial Hall of the Manila Hotel.
It was a night to honor the country's most outstanding athletes of 2018. As a testament to the importance of the occasion, our sports heroes temporarily gave up their usual playing uniforms and opted for more formal threads.
These men and women were honored not only for being successful in sports, but in their personal lives as well.
SPIN Life listed down the 11 Best Dressed during the PSA Awards night.
1. Maxine Esteban
Wearing a white terno, Maxine Esteban stood out during the star-studded event.
Continue reading below ↓
Recommended Videos
Esteban won the bronze in the women's individual foil event of the Junior World Cup held in Guatemala last November.
The 18-year old stunner, who was given a citation in fencing, was also named Princess of the Night.
2. Criztian Pitt Laurente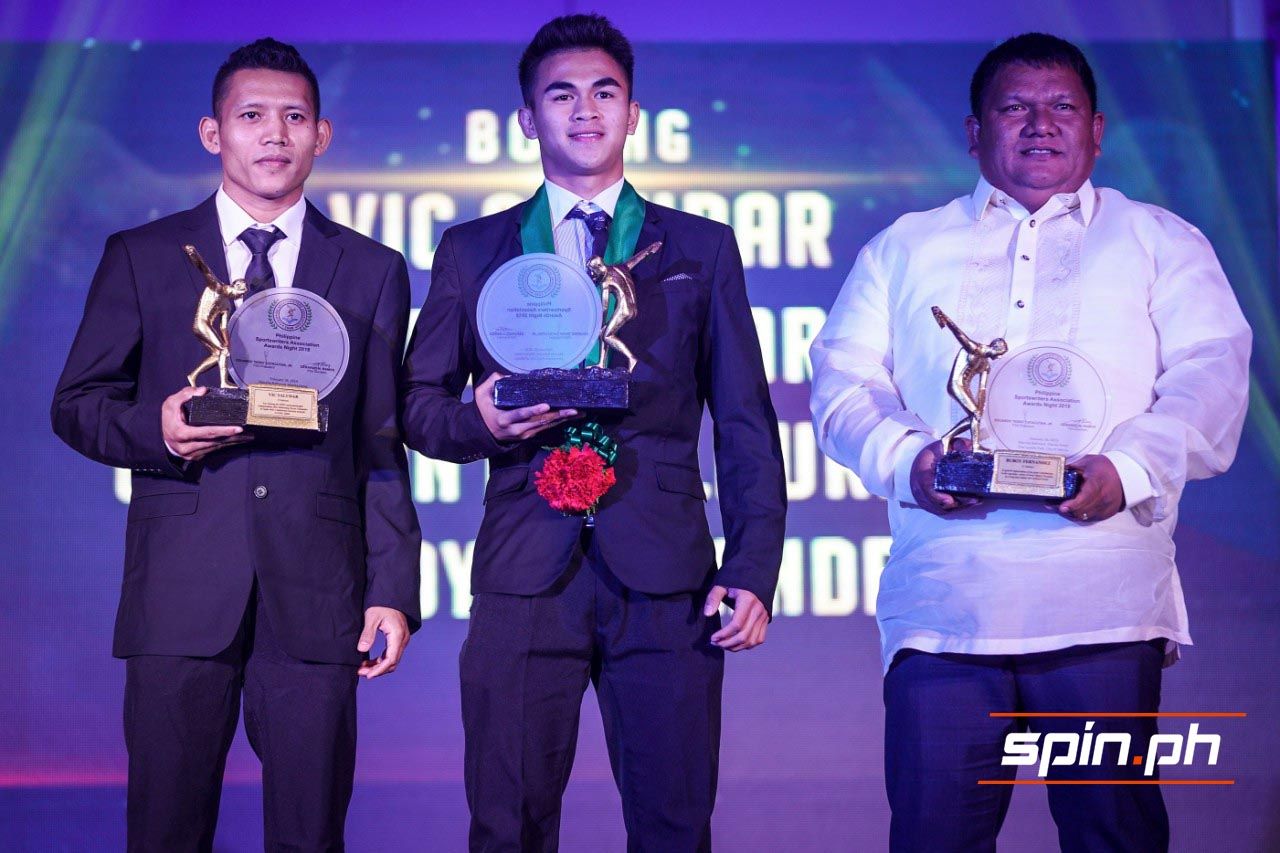 Looking dapper in his black suit, boxer Criztian Pitt Laurente was chosen as the Prince of the Night.
The 19-year old fighter, who was given a citation in boxing, took home the bronze medal in the AIBA Youth Women's and Men's World Championships in Budapest, Hungary last August.
3. Czerrine Ramos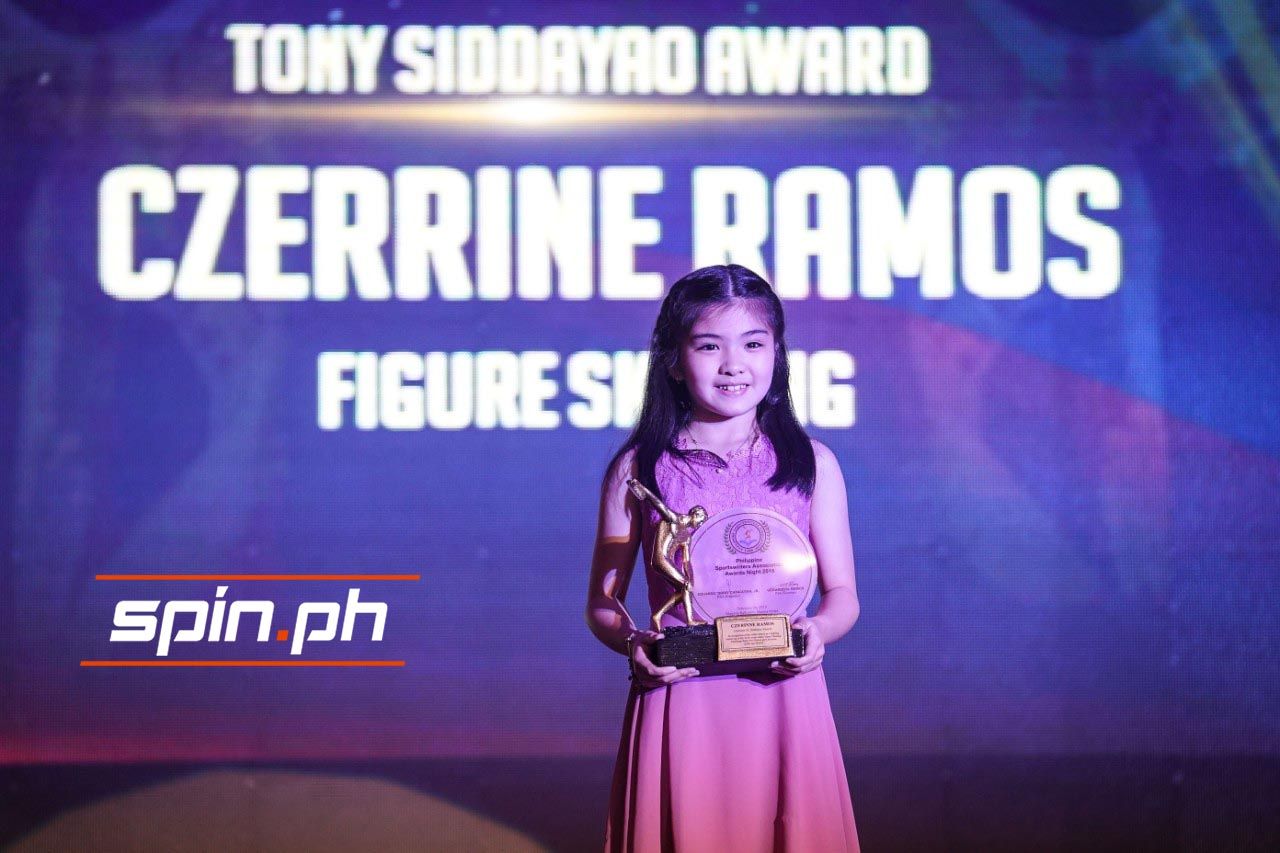 Promising figure skater Czerrine Ramos was among the four recipients of the Tony Siddayao award—the honor handed out by the sportswriting community to promising athletes 17 years old and below.
Wearing a pink dress, Ramos was a darling during the event.
4. El Joshua Cariño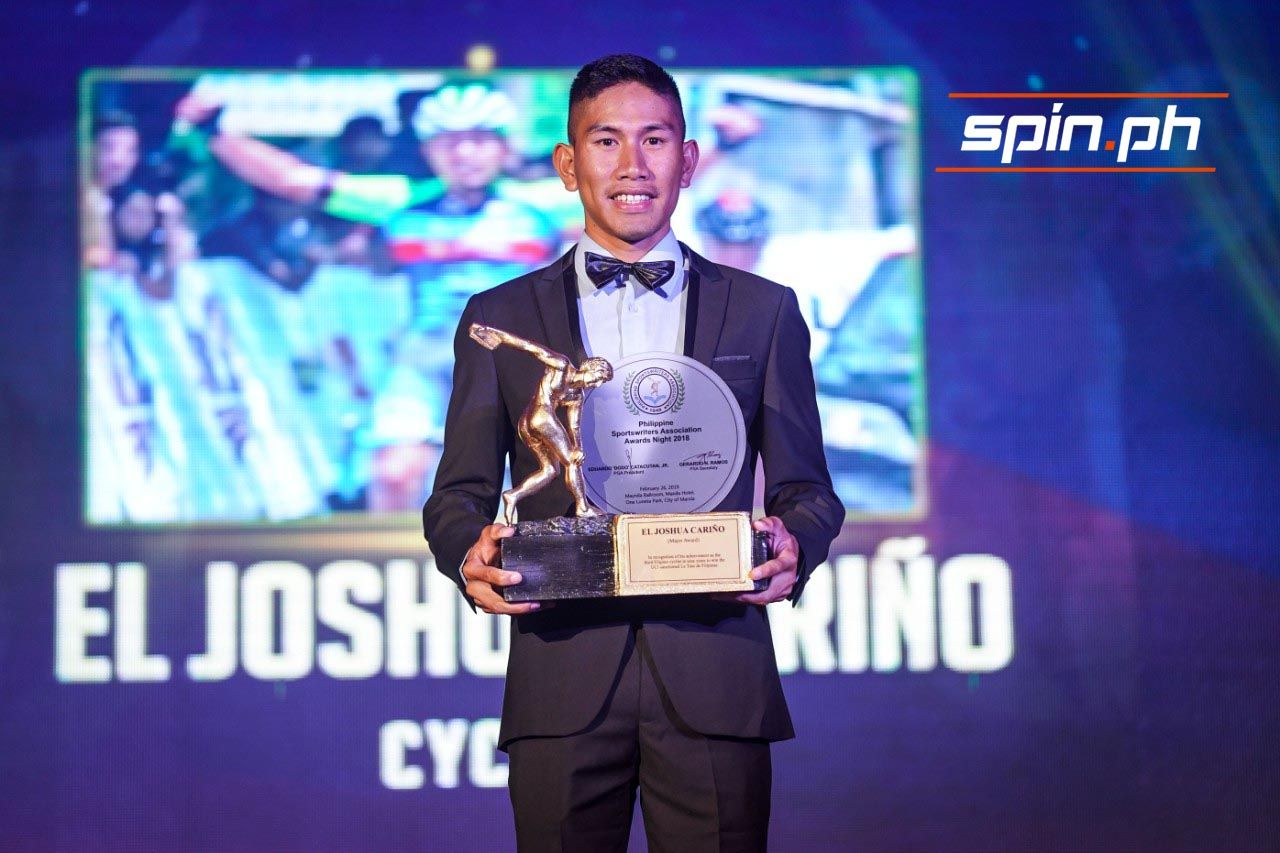 Cycist El Joshua Cariño, who ruled the Le Tour de Filipinas last year, also ruled the stage with his black suit, blue long sleeves matched with a black tie.
He clinched the crown in a UCI-sanctioned international event.
5. Donnie Nietes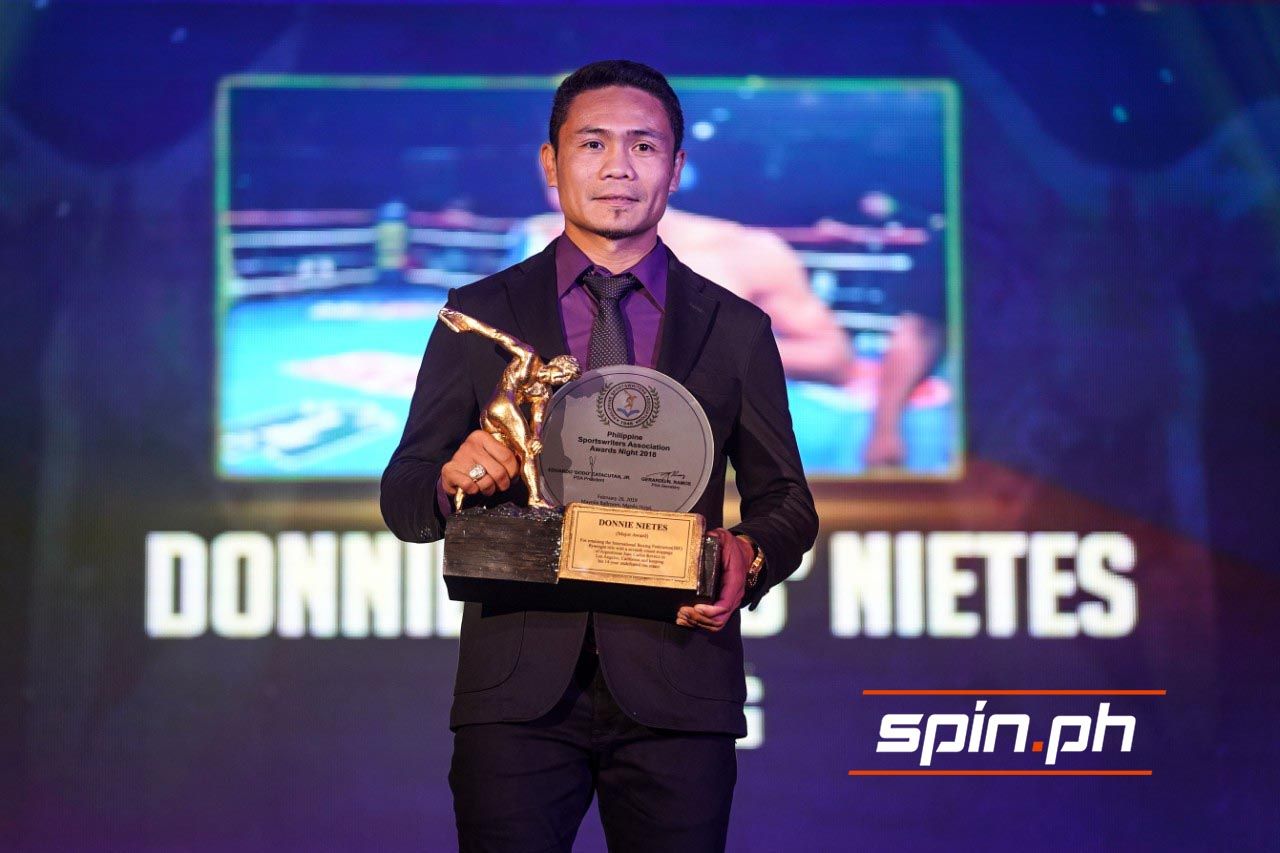 Of course, he was in purple.
World Boxing Organization (WBO) champion Donnie Nietes, who was wearing a black suit and purple long sleeves, led the major awardees.
6. June Mar Fajardo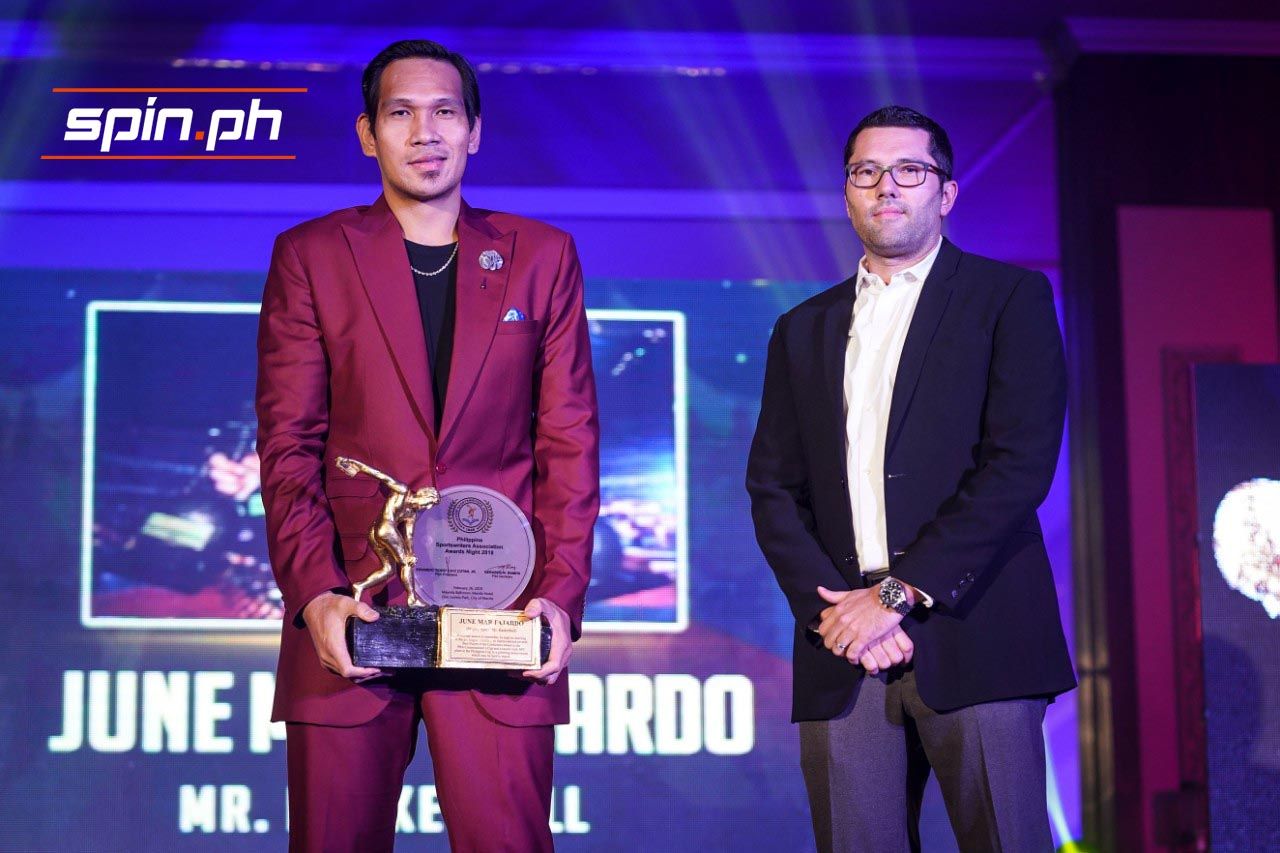 Five-time PBA MVP June Mar Fajardo proved he's also the most valuable fashionista.
The towering San Miguel star, who received his fifth straight Mr. Basketball award, wore a maroon suit and a black under shirt, complemented with a necklace and a brooch.
7. Jerwin Ancajas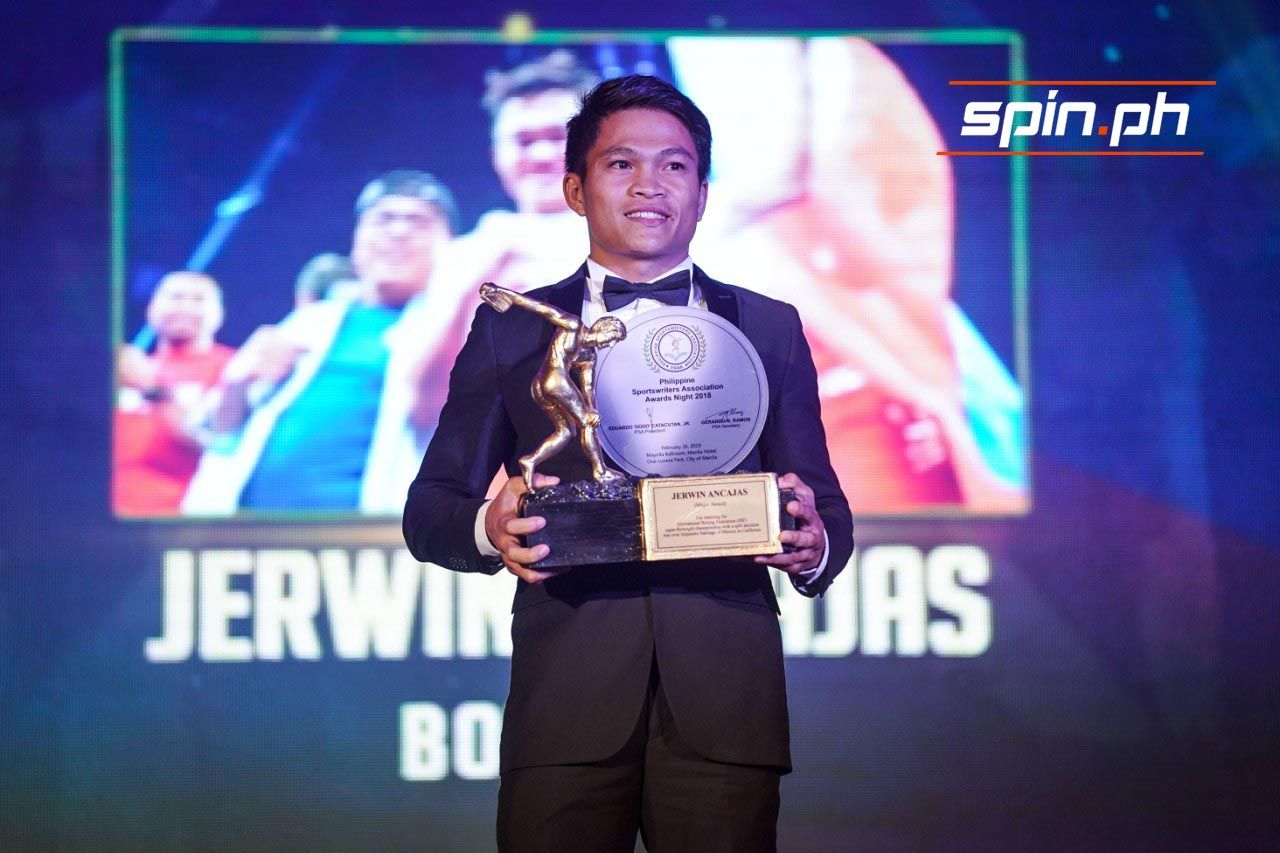 Reigning International Boxing Federation (IBF) super-flyweight champion Jerwin Ancajas was dashing in his black suit.
Ancajas, defended his IBF 115-lb title three times last year.
8. Thirdy Ravena
Ever the fashionista, Thirdy Ravena never fails to dress up for special occasions.
The recipient of the major award for amateur basketball was in a black suit, grey turtle neck long sleeves, matched with a necklace and a bee brooch.
9. Eduard Folayang, Kevin Belingon, Geje Eustaquio, Joshua Pacio, Brandon Vera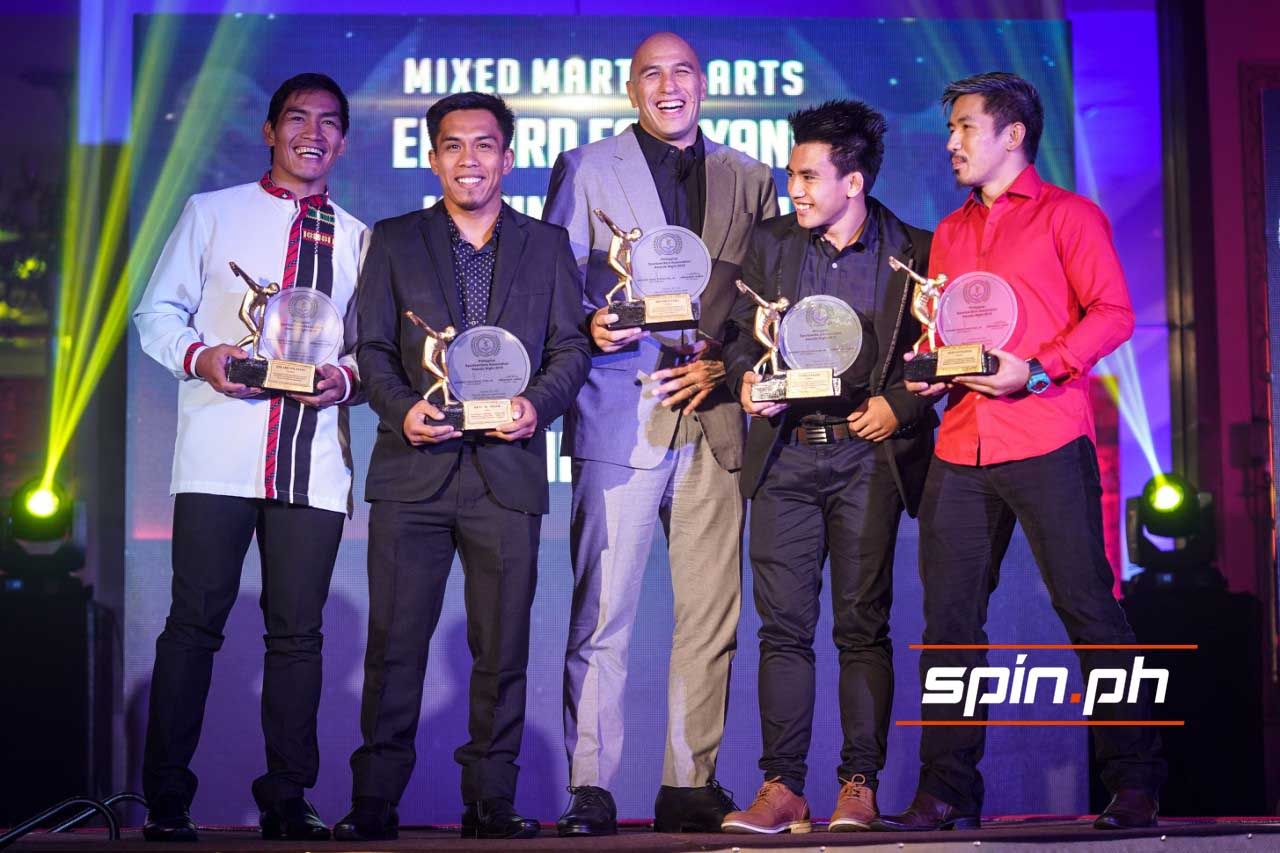 ONE Championship title holders Eduard Folayang, Kevin Belingon, Geje Eustaquio, Joshua Pacio, and Brandon Vera were given citations for mixed martial arts.
The mixed martial arts champions looked dapper in their formal attire.