Name a better duo than the hottest pair and latest pop trend, we'll wait. Here's the thing, shoe collaborations are always highly anticipated among style mavens and pop culture fanatics who are easily fired up by both the contemporary and the nostalgic. This is why whether they're animé-inspired sneakers or TV- and movie-themed kicks, fancy footwear fusions rarely flop. Cop these featured sneaker combos to keep your shoe game strong:
Puma x One Piece – CELL Endura
The Cell Endura draws inspiration from the Thousand Sunny from One Piece — the Straw Hat Pirates' second ship after the Going Merry was destroyed. It follows the black-brown-red color scheme of the carrack-type vessel and also has rope-like designs on the side.
Continue reading below ↓
Recommended Videos
Release date: August 9; Price: TBA
Adidas x Naruto – UltraBoost "Kakashi"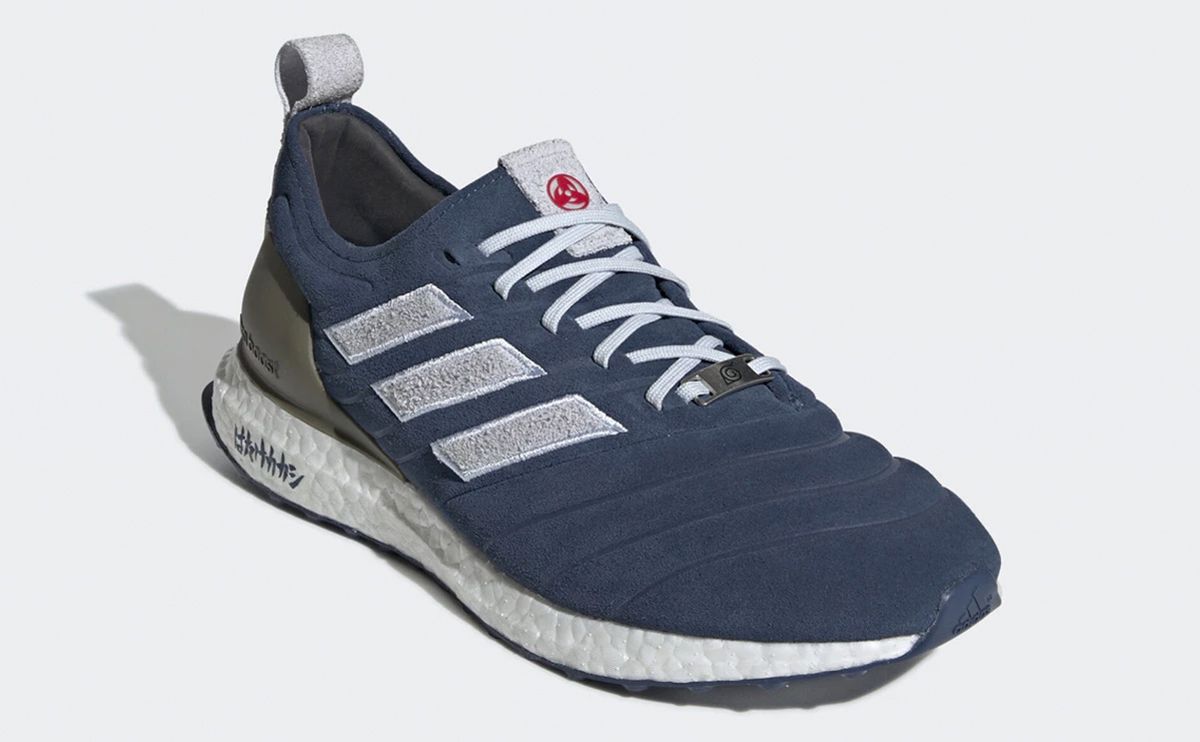 What a way to honor one of Konoha's most talented ninjas, Kakashi Hatake. The Kakashi UltraBoost has a familiar color palette — faded blue and grayish army green — and suede upper. The iconic Three Stripes is reminiscent of sixth Leaf Village Hokage's gray hair. It also features a heel tab wave embroidery and rubber outsole Hirigana writing.
Release date: TBA; Price: TBA
Nike x SpongeBob Squarepants – Kyrie 5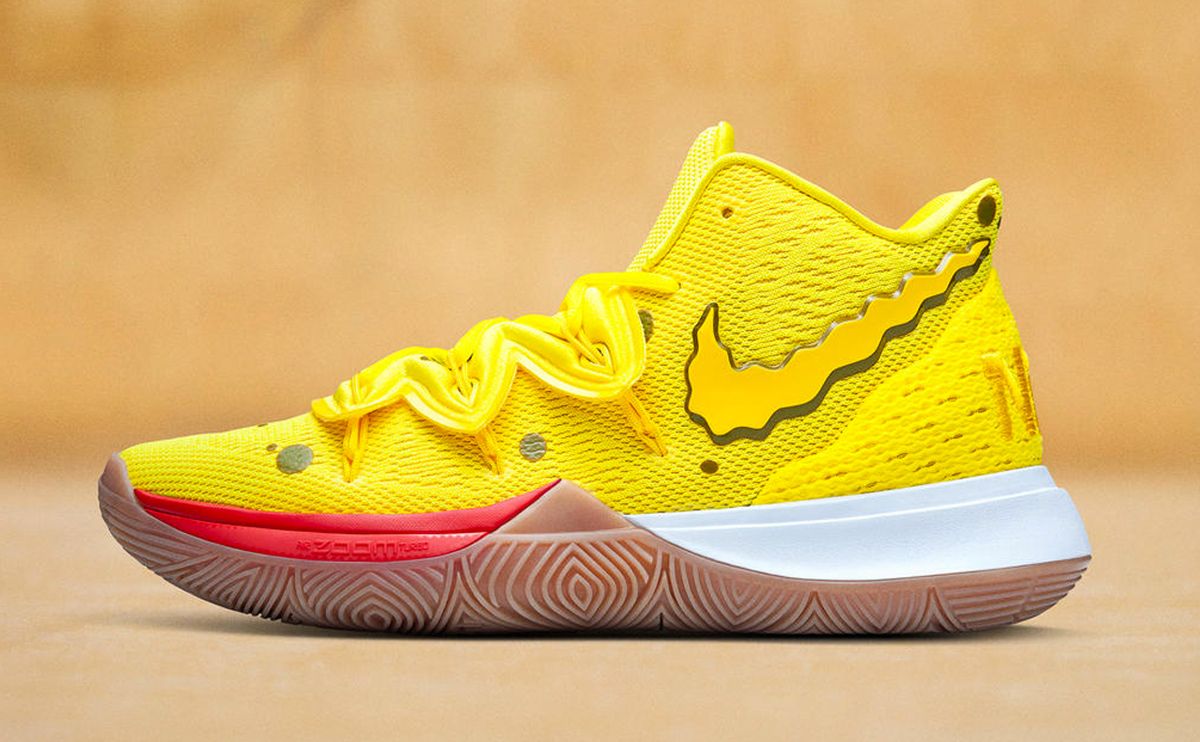 Comprised of five different colorways, each representing the show's main characters, Kyrie Irving's Nike collection takes a detour to the vibrant and loud route with this collaboration celebrating the Nickelodeon classic. Every design carries a distinct style and special detailing that reimagine our favorite Bikini Bottom dwellers.
Release date: August 10; Price: $130
Nike x Stranger Things – Cortez "Upside Down"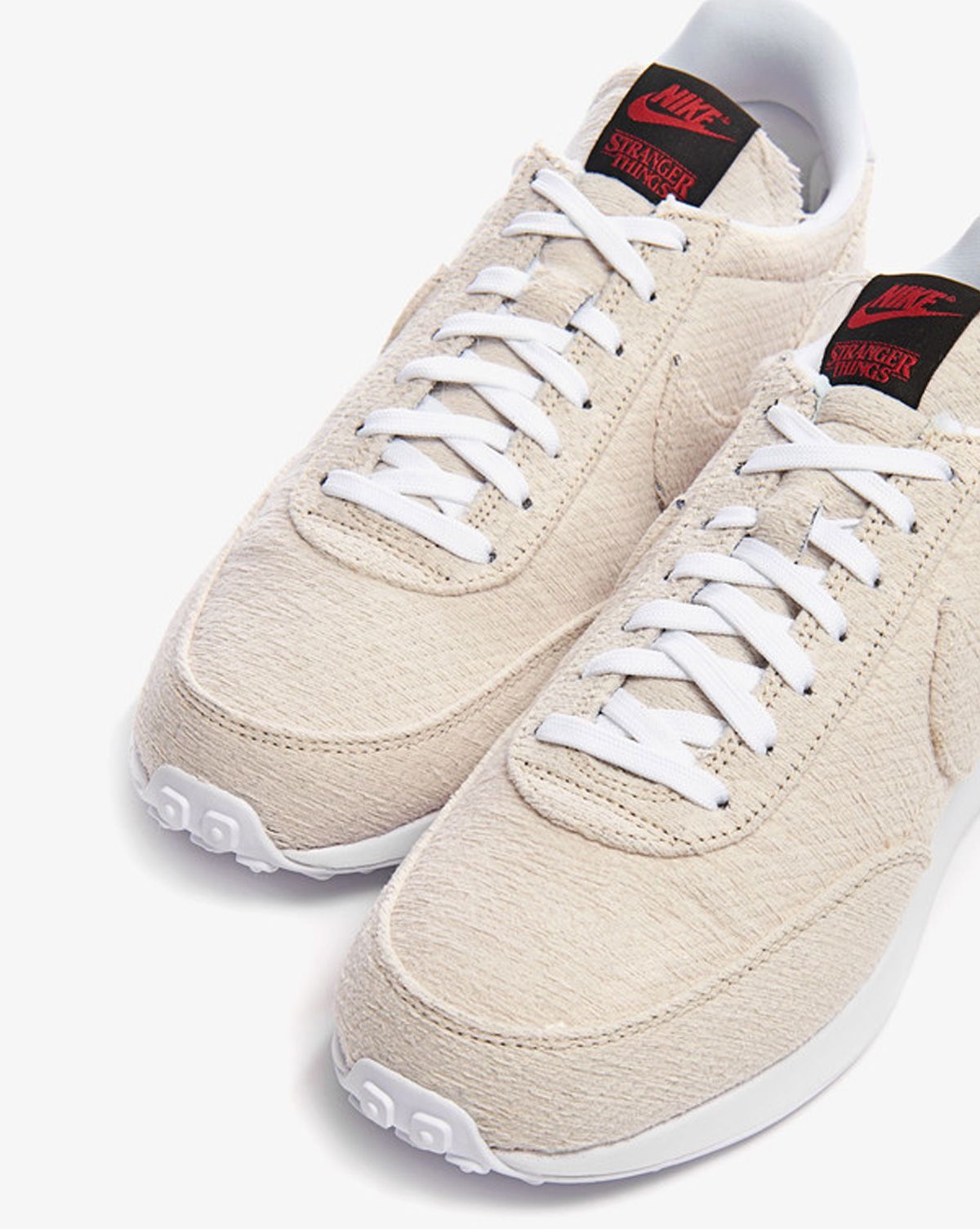 Just as the story unravels in the third season of the Stranger Things series, Nike introduces the newest addition to its Cortez lineup following "Hawkins High" and "Starcourt Mall." The canvas-based "Upside Down" variant may look too basic at first glance, but a closer look at the insoles reveals some mind-flayer graphics.
Release date: August 13; Price $110
Onitsuka Tiger x Street Fighter V – Mexico 66 SD
View this post on Instagram
Deciding on whether to buy this Chun Li-themed pair doesn't have to be as hard as choosing your fighter from the game's character select screen. Japanese shoe brand Onitsuka Tiger's latest design of its iconic Mexico 66 SD silhouette sports a bright yellow-blue-white colorway, dragon design, and Street Fighter logo.
Release date: July 27
Fila x Mobile Suit Gundam
View this post on Instagram
The classic animé series celebrates its four-decade anniversary with a rousing collaboration with a rising sneaker brand. The Mobile Suit Gundam pack is made up of six different color combinations that each corresponds to the animé's well-known characters like Earth Federation Space Force and Zeon.
Release date: June
Vans x Harry Potter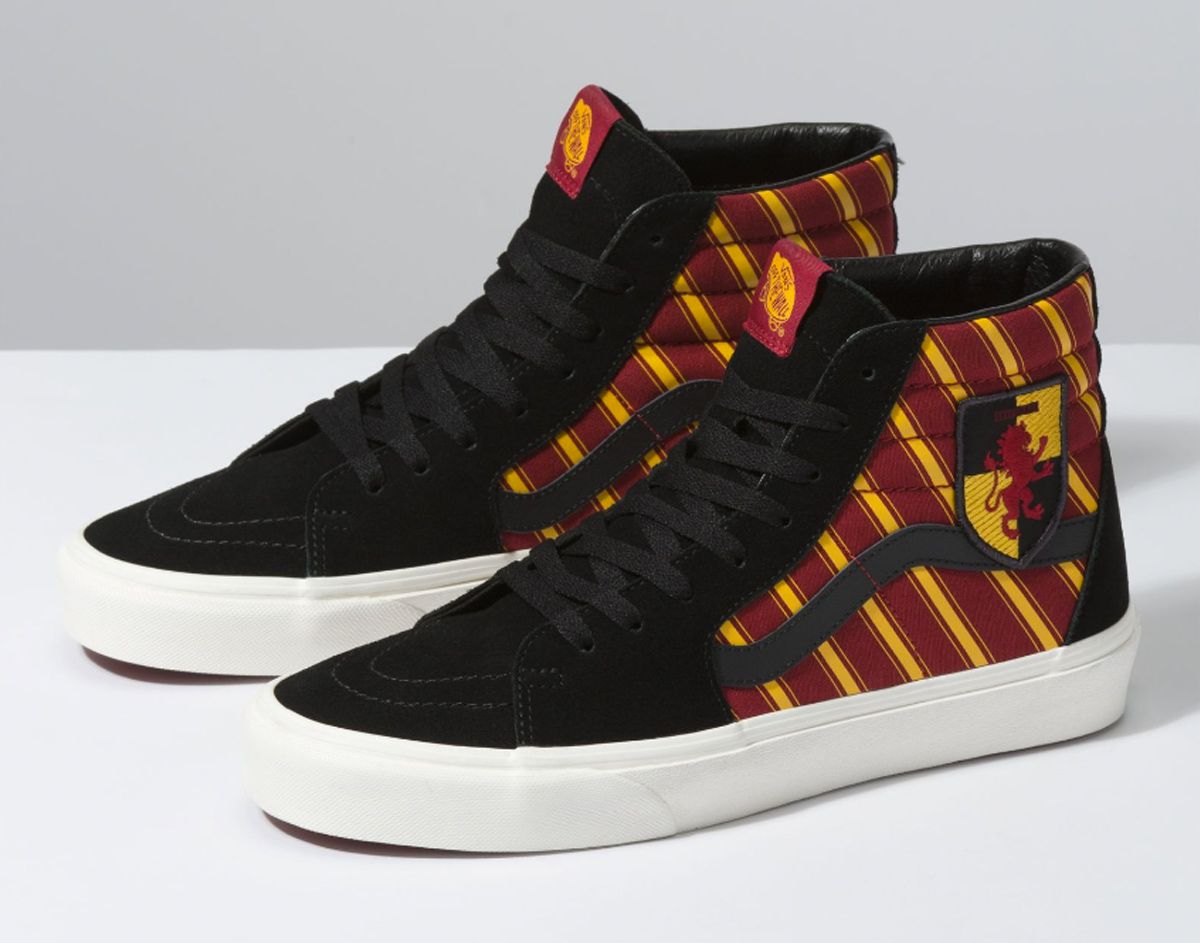 Vans formed a powerful alliance with JK Rowling's beloved series through a whole bunch of new merch. This set is a mix and match of classic and modern streetwear, taking cues from Hogwarts School of Witchcraft and Wizardry. Each house was given its own distinct Old Skool, Sk8-High, and Slip-on designs.
Release date: May; Price: $55 to $80
Adidas x Marvel – Basketball Sneaker Pack "Heroes Among Us"

Adidas announced its Marvel Studios collection earlier this year by letting players lace up their custom kicks during the playoffs. The heroic collaboration saw the media franchise help reconstruct some of the sportswear brand's otherwise ordinarily designed basketball footwear.
Release date: April; Price: $115 to $170
View this post on Instagram