ONE pop and everything stops.
That's how an anterior cruciate ligament (ACL) injury robs a player of everything, sidelining his career for a considerable period of time without any guarantees of him regaining his old form.
Injuries are part of life for any athlete, but there's really nothing more devastating for basketball players than suffering the dreaded ACL tear.
It's easily one of the most crucial parts of one's knee joint, connecting one's thighbone (femur) to the shinbone (tibia). The injury limits one's movement, hampering explosiveness in one's knees even after recovery.
In the past year, Philippine basketball has seen its fair share of victims who succumbed to its lethal blow — from collegiate stars like incoming University Sto. Tomas sophomore CJ Cansino to professionals like Magnolia forward Marc Pingris and NLEX guard Kevin Alas.
The good news is, an ACL team doesn't always automatically doom our favorite stars to early, sad retirement. As these nine strong-willed PBA players successfully showed, basketball does go on after the injury scare.

Mike Cortez
Three games into his fourth season in the PBA, Mike Cortez, nicknamed the "Cool Cat," suffered an ACL tear in his left knee, ending his 2006-07 season with Alaska. It was a tough year for the former La Salle playmaker, who was coming off his best season in 2005-06 when he averaged 12.8 points, 4.8 assists, and 4.0 rebounds.
Continue reading below ↓
Recommended Videos
It didn't take long before Cortez was shipped to San Miguel in March 2008, ending his run with the Aces. The injury bug, though, refused to leave his side as he once again tore his ACL, this time in his right knee, in October 2008, rendering him out for at least six months.
Cortez did power through the adversity and came back, playing an integral part of the Beermen's conquest in the 2009 Fiesta Conference, providing solid playmaking behind Olsen Racela and Jonas Villanueva.
In 2009, the PBA Press Corps named the Cool Cat the Comeback Player of the Year, an award most deserved.
More than a decade later, Cortez is still at it, playing for the Blackwater Elite where he has assumed the role of the team's grizzled veteran.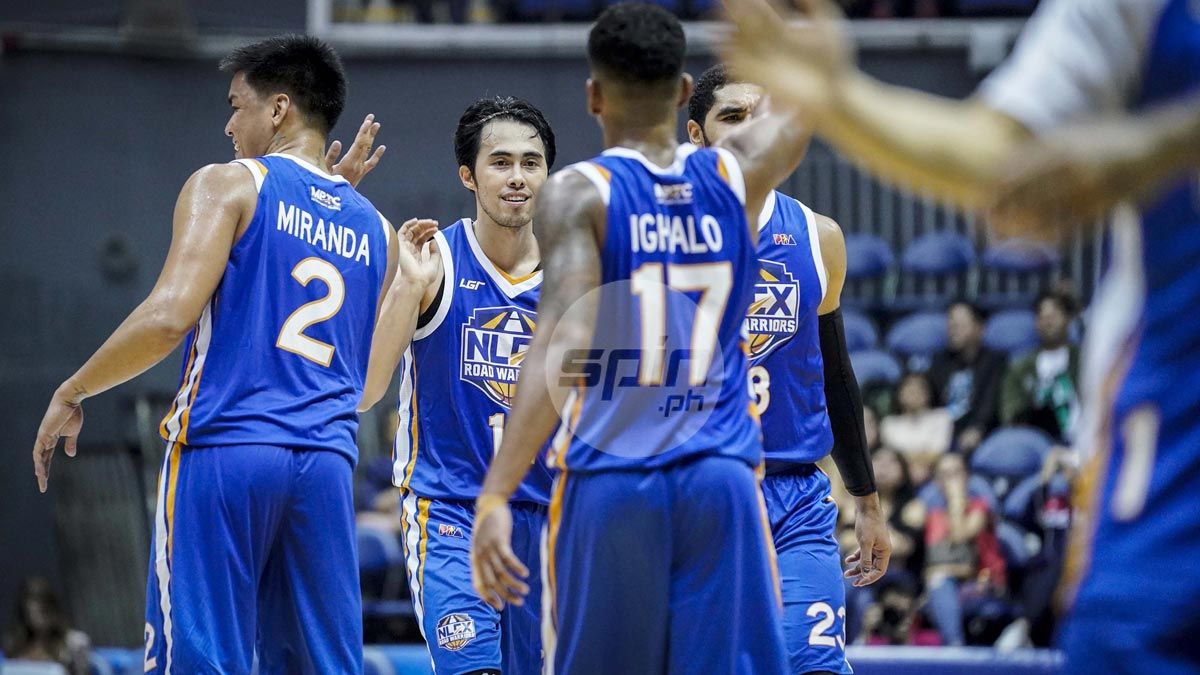 Larry Fonacier
Remember the trade that brought Cortez to San Miguel? One of the parts of that deal was Larry Fonacier.
The deadly gunner also went through an ACL injury in his right knee in 2004, ending his final UAAP season with the Ateneo Blue Eagles.
That knee injury also caused Fonacier's stock to plummet once he entered the 2005 PBA Draft, but Red Bull took a chance on him as the 14th overall pick.
The Baby-faced Assassin proved non-believers wrong when he registered a stellar rookie year with the Barako, averaging 8.0 points on 38-percent shooting from the three, to go with 3.6 rebounds and 2.1 assists. He would be adjudged the Rookie of the Year, too, making him the lowest pick to ever win the highest individual plum for rookies in PBA history.
Fonacier remains stronger than ever 14 years into his career, winning seven PBA titles, as well as the Finals MVP in the 2012 Philippine Cup along the way. He was also a key part of the Gilas Pilipinas team that won the silver medal in the 2013 Fiba Asia Championship here.
He is now one of the reliable leaders for the NLEX Road Warriors.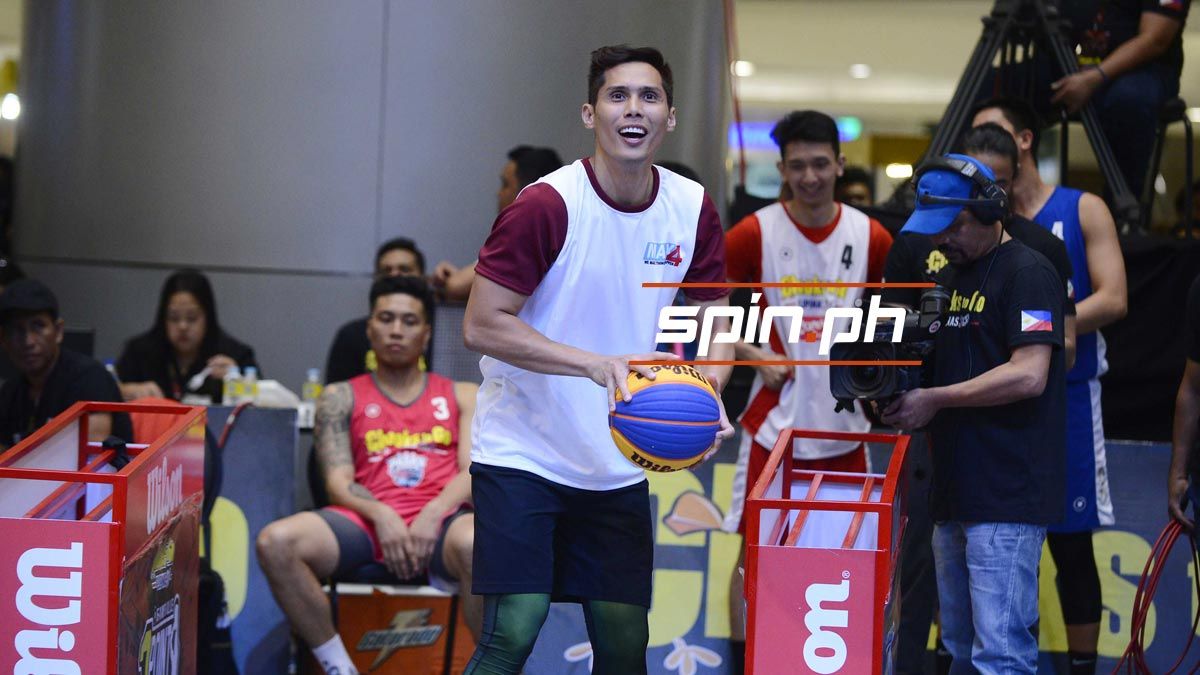 Dondon Hontiveros
One of the deadliest snipers the league has ever seen, the "Cebuano Hotshot" was doused with an ice cold truth in 2011 when he suffered an ACL injury in Petron's season opener in the Philippine Cup against B-Meg.
After two conferences, Hontiveros was back on the court but still looked sluggish in that season's Governors' Cup.
The Blaze Boosters would eventually end their nine-year partnership with the University of Cebu alumnus in March 2011, sending him to Air21, where he would recapture his old form.
Hontiveros would briefly return to Petron in August 2011 before being traded a year later to Alaska, where his outside sniping was more than a welcome boost for the Aces of Luigi Trillo and then Alex Compton, spending his final five seasons in the PBA.
During his run with the Aces, Hontiveros also joined Gilas Pilipinas for the 2015 Fiba Asia Championship, winning a silver medal in Changsha, China under coach Tab Baldwin.
Hontiveros last played for San Miguel Alab Pilipinas, winning the 2018 ASEAN Basketball League (ABL) championship before hanging up his sneakers for good.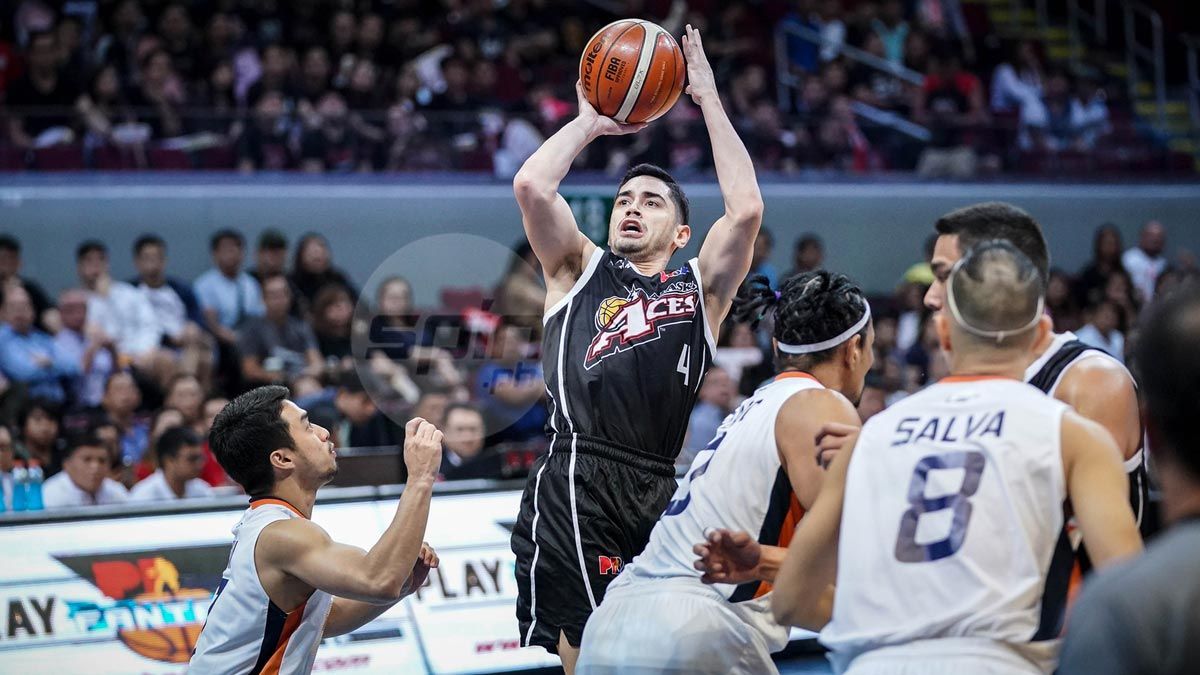 Chris Banchero
Speaking of Alaska, one of the Aces' lead guards also had an ACL injury back in his senior year in Seattle Pacific University.
Chris Banchero injured his left knee in the Falcons' game against the University of Alaska Fairbanks, ending his collegiate career and also dashing his hopes to make it to the NBA.
Determined to overcome his injury, the 6-foot-1 playmaker took his act to the country, joining San Miguel Beermen in the ABL before making the leap to the PBA. Alaska picked him fifth overall in the 2014 PBA Draft.
Banchero has now spent five years in the PBA, recording career-highs last season with his 12.3 points, 5.8 assists, 4.2 rebounds, and 1.2 steals.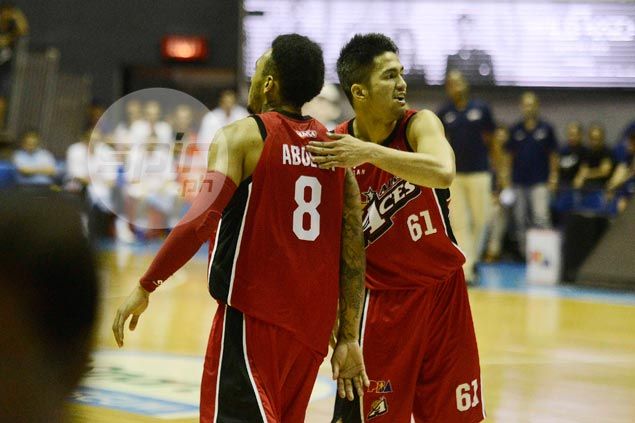 Kevin Racal
Kevin Racal also fell victim to the same injury, hurting his knee during practice back in his fourth year for Letran. His absence was a huge blow to the Knights' Final Four bid in NCAA Season 90.
Racal vowed redemption the following year, and together with Mark Cruz, Rey Nambatac, and coach Aldin Ayo, brought the crown back to Muralla.
He would then enter the 2015 PBA Draft and was selected 11th overall by the Aces, where he spent his last four years in the pro league.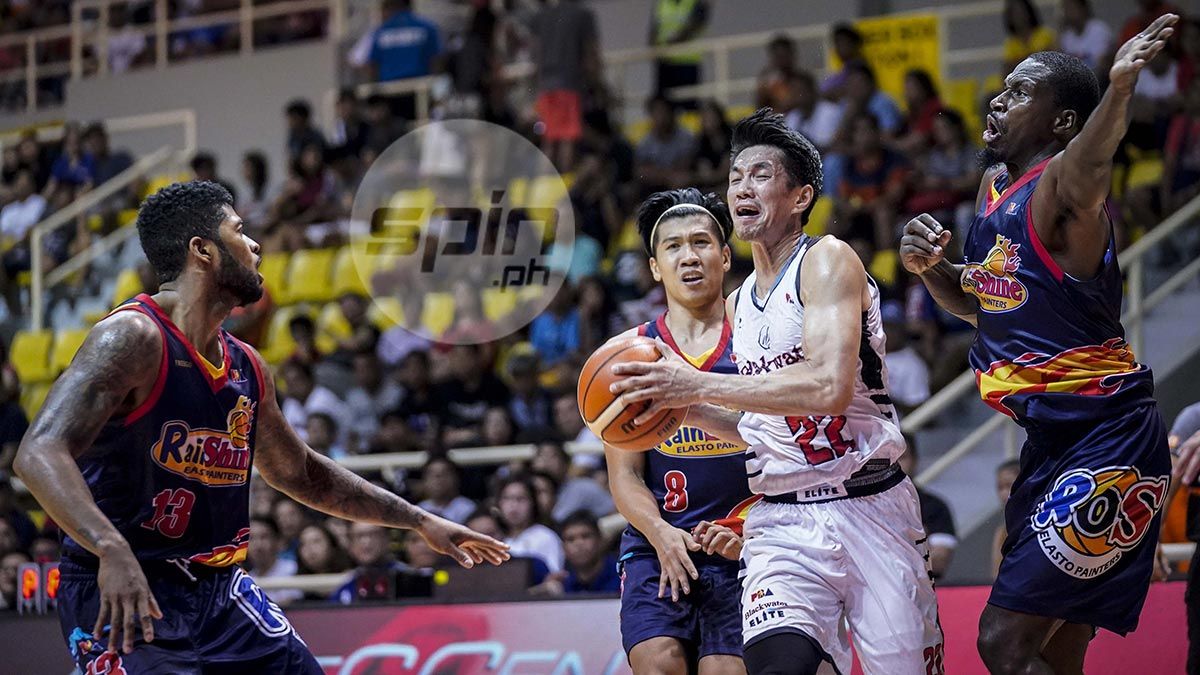 Allein Maliksi
Another player who suffered the devastating ACL injury in his collegiate days was Allein Maliksi.
The lanky forward hurt his right knee back in 2008 when he was still with the University of Santo Tomas. He then slowly recaptured his shooting touch to carve a niche in the Growling Tigers squad of coach Pido Jarencio.
Maliksi would go on and become the inaugural Conference MVP during the 2011 PBA D-League Foundation Cup during his run with Cebuana Lhuillier, and would be picked eighth in that year's PBA Draft.
But two years later, Maliksi, who was suiting up for San Mig Coffee, partially tore his left ACL when he drove through the lane against Alaska in the 2013 Governors' Cup semifinals.
He needed almost a year to recover, but just when he was finally getting his groove back, Maliksi was sent to Blackwater in 2017.
On top of a number of Gilas Pilipinas callups, Maliksi has now established himself as a key cog for the Elite, averaging 16.5 points, 6.0 rebounds, and 2.5 assists this past all-Filipino conference.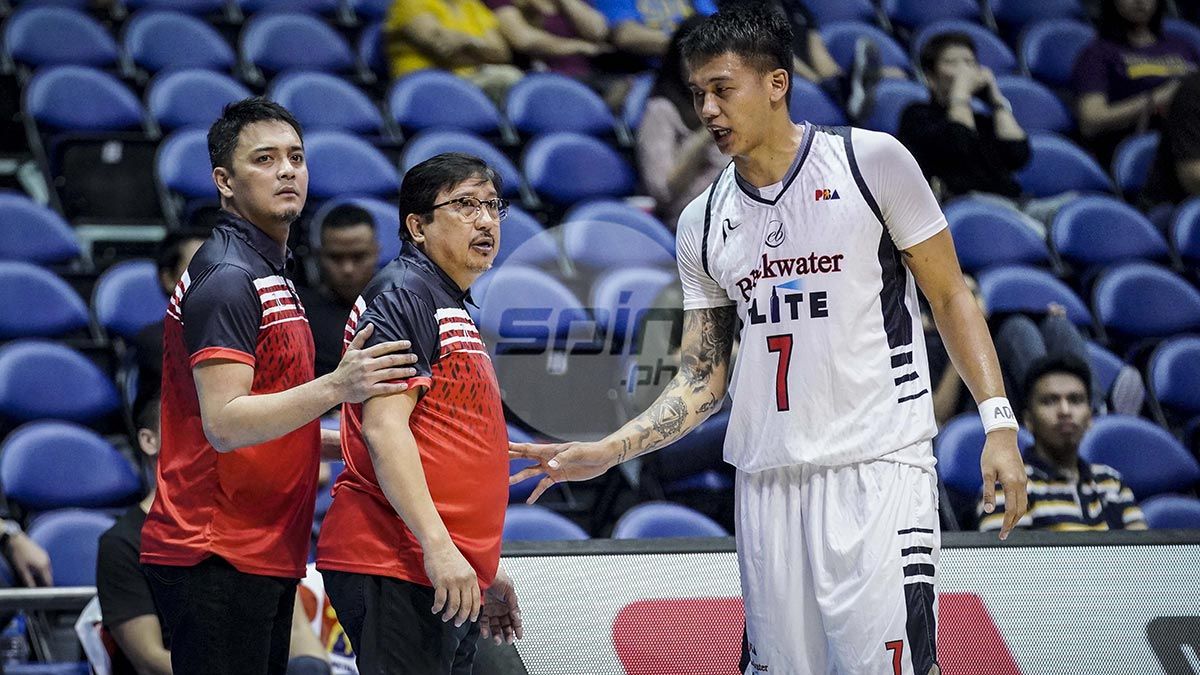 Poy Erram
Poy Erram thought his career was over in 2012 when he suffered a torn ACL in his left knee in Ateneo.
It took more than a year before he got himself back up, yet he still struggled to make an impact, feeling lucky enough to be taken in the second round of the 2013 PBA Draft.
Erram soon found a home in Blackwater, but just when things were finally going his way, he once again suffered a knee injury, tearing his right ACL in 2016 in a game against TNT back in that season's Governors' Cup.
This time, though, the 6-foot-8 center was better equipped to deal with the struggles, returning strong and winning a spot in Gilas Pilipinas pool.
Erram saw a big leap in averages last season, netting 12.4 points, 10.8 rebounds, and 1.9 blocks with the Elite to be named the PBA's Defensive Player of the Year.
He is now deemed as a foundational piece for coach Yeng Guiao's NLEX Road Warriors.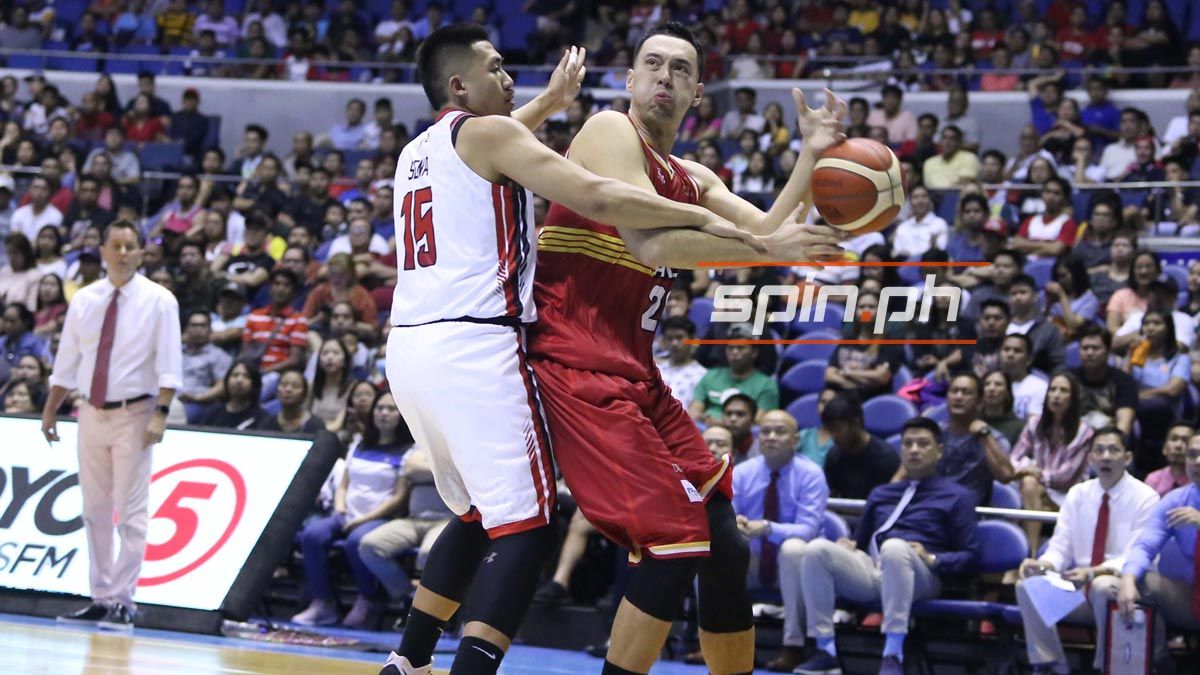 Greg Slaughter
In his first game back from ankle surgery in the 2016 Governors' Cup, Slaughter suffered a partial ACL tear in his right knee after just playing a little over 10 minutes in Ginebra's game against Mahindra.
That injury was a tough pill to swallow for the Cebuano giant as that put "Gregzilla" out of commission for almost two years.
Though it cost him the Gin Kings' title conquest that conference, as well as the succeeding two conferences after, Slaughter's wait was worth it.
He recorded 14.7 points, 8.8 rebounds, 1.7 assists, and 1.6 blocks for the Gin Kings in their title retention bid in the season-ending conference. The 6-foot-11 center snared his first Best Player of the Conference award, making his comeback all the sweeter.
Ian Sangalang
Many thought Ian Sangalang was primed for big things, especially with San Mig Coffee coming off a Grand Slam conquest in 2014.
But those hopes were immediately dashed in the Mixers' season opener against Alaska when the Kapampangan banger suffered a partial ACL tear and a torn MCL in his right knee while going for the rebound. That ended his sophomore season in a jiffy.
It took time for Sangalang to regain his confidence, working his way slowly but surely.
But when he finally felt ready, the hopes of the Magnolia faithful were rekindled.
Sangalang averaged 12.1 points on 48-percent shooting, to go with 5.4 rebounds as he played a pivotal role in the Hotshots' championship run in the 2018 Governors' Cup.
He sustained his brilliant showing the following conference, netting 15.7 points, 9.6 boards, 2.7 assists, and 1.6 blocks in Magnolia's runner-up finish in the 2019 Philippine Cup.
Sangalang just reminded everyone that he's back and ready to stake his claim as one of the league's top big men.