"IT'S retro time!"
After years of anticipation in the sneakerhead community, LeBron James has finally announced the first throwback release for his line of signature basketball shoes starting with the much-awaited Nike Air Zoom Generation on Friday.
James made the special announcement in a 4:24-minute clip posted via Uninterrupted, where the four-time NBA MVP reminisced about his first official game in the league as a much-heralded rookie for the Cleveland Cavaliers 14 years ago at the old Arco Arena in Sacramento.
"I was a kid from Akron, Ohio with a huge dream and to play the game that he loved… it was a dream come true," said James.
The highlight of the video was when James showed an orange Nike shoebox containing what he described as something that fulfilled his childhood dream.
"Something big that's in store," said James, referring to what's inside the box. "[Something] that means so much to me. It's something for every kid who has a dream who wants to make it a reality."
James then took out a fresh pair of Nike Air Zoom Generation in the 'First Game' colorway similar to the shoes he wore in his NBA debut in November 2003.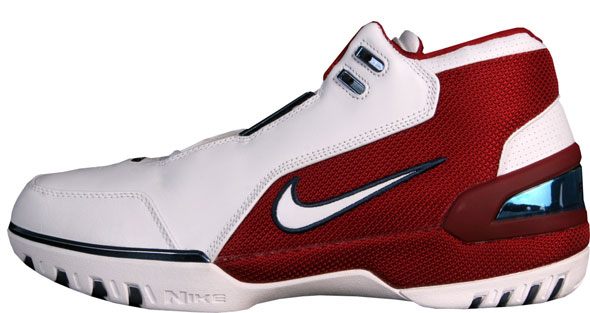 ADVERTISEMENT - CONTINUE READING BELOW ↓
"It's time and I cannot be more proud in my life, at this point in my career to know that it all started right here… for an 18-year old kid to be able to see his name and his likeness on his first signature shoe, it's emotionally filling and it's exciting," said James with a big smile on his face while holding the shoe.
"The streets asked for it. Sneakerheads have asked for it," continued the Cavs star, adding that the shoes are set for release 'very, very soon.'
"Everybody that's been on the journey with me since Day 1, all the kids that's now adults, all the adults that remember when they were kids and had these shoes," he added with a giggle, "and had been on the journey with me for 14 years, this is for y'all."
.@KingJames is bringing the ???? with a special announcement. pic.twitter.com/bTwEF41fPG

— UNINTERRUPTED (@uninterrupted) January 13, 2017