The future of basketball changes today with the official launch of the first-ever self-lacing basketball shoes, the Nike Adapt BB.
The Adapt BB wouldn't have been possible without the HyperAdapt1.0 from 2016, which was more of a multipurpose model and cost twice as much as the new shoes. But these fresh kicks are designed to provide a truly customized fit for every basketball player in the world thanks to the power-lacing system called FitAdapt that can be adjusted manually or, you guessed it, through a smartphone app. The built-in custom motor with trained gears will sense the tension needed by your feet and adjusts itself accordingly to keep them snug.
Continue reading below ↓
Recommended Videos
The problem that Nike looks to solve is the amount of comfort in basketball shoes during games. Apparently, a player's foot can expand almost a half-size while he's playing, which may ultimately affect his movement and overall performance on the court. Giving players the ability to loosen (or tighten) their sneakers mid-game will surely improve the athlete's experience. The Adapt BB also supports firmware updates, meaning it is expected to acquire extra features and improvements down the road.
Essentially, the Adapt BB is an upgrade from the Flywire and Flyknit fabric-based technologies. Its new lacing system can create 32 pounds of force, about the same energy needed to pull a standard parachute cord, allowing it to stay locked in through any range of movement from a player. But, of course, this kind of tech requires a lot of power, so you're going to have to charge the Adapt BB approximately three hours to get it fully charged, which then allows the shoes to last up to 14 days. No worries, a Qi wireless charging mat comes with every pair.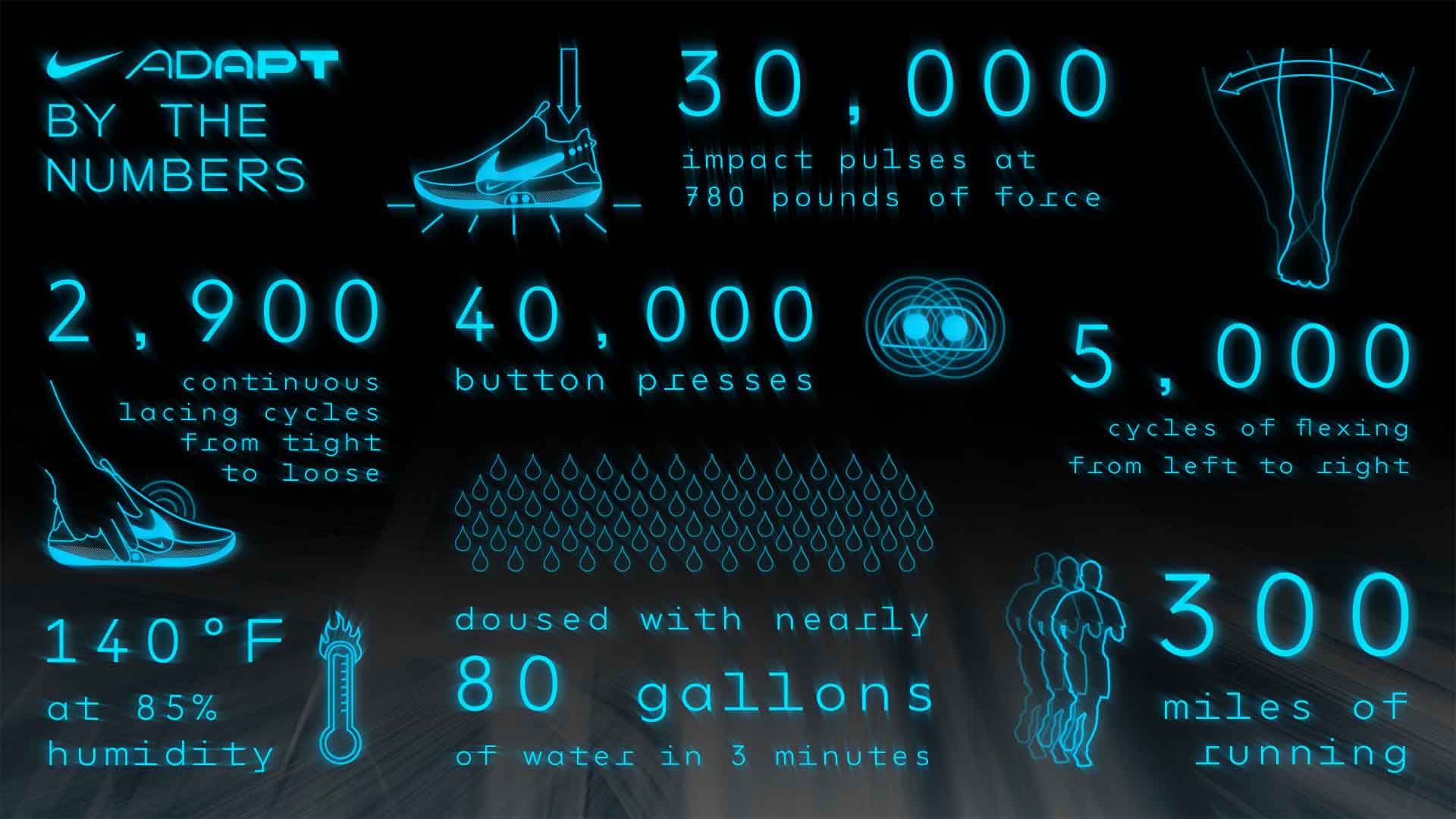 Nike says Adapt for basketball is just the beginning as it plans to bring the same technology to other sports in the near future. If you want to go grab a pair of these state-of-the-art sneaks, the Adapt BBs are set to arrive this February.