THE adidas Crazy Explosive 2017 is one of the most anticipated shoes to release this year, and SPIN.ph had a first-hand experience about the shoe's overall performance.
FIT
The whole construction of the shoe is composed of a sturdy yet flexible material combined with adidas 'Primeknit' technology. Knitted shoes have become a lifestyle trend ever since its conception and adidas was able to parlay its technology into its basketball line.
Putting the shoe on may be tough at first because of the tightness of the sockliner. You will need to stretch it out in order to wear it, but when you do, it fits like a glove.
Continue reading below ↓
Recommended Videos
Pro tip, get a sized-up pair if you have wide feet because the shoe has a narrow shape. This is a type of basketball sneaker that needs to be fitted in person, rather than bought online, to get a better overall feel of it.
Still, this model breaks in well after a few games because of how well it contours with your feet.
Lockdown is improved, especially with more lace loops compared to the 2016 model. Some players I talked to complained about 2016's few lace loops because it made the shoe feel loose and less supportive. The 2017 version addresses such issues.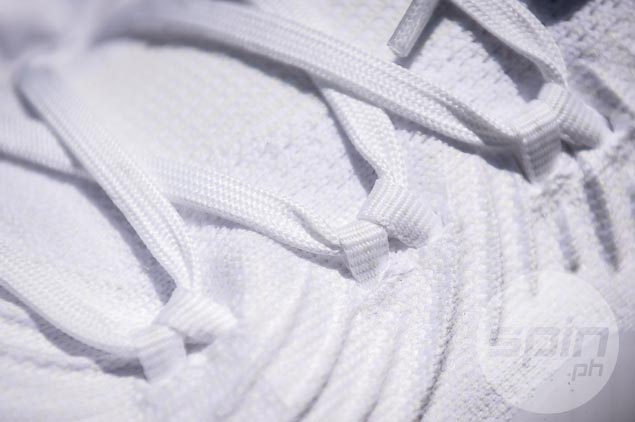 More lace loops means proper lockdown and support for your feet so making sudden cuts during dribble drives would be a breeze.
Also worth noting s how the midsole shell and outsole are bonded together, which is finally fused with the upper for optimal lockdown and support.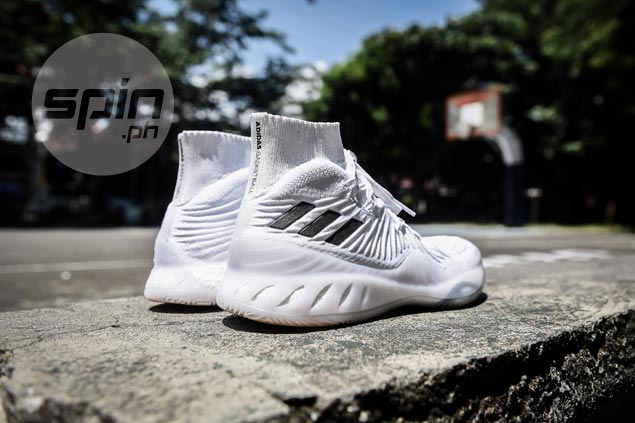 COMFORT
Boost cushioning has taken the brand to new heights that it's only fitting that it has to be on this model, just like its predecessor.
The Boost on this model is not too soft compared to adidas lifestyle and running shoes, of course. It has ideal firmness for impact protection so your feet, ankles, and knees do not take a beating. Plus, the Boost is thick and full length so your feet or legs won't experience as much fatigue compared to other basketball sneakers.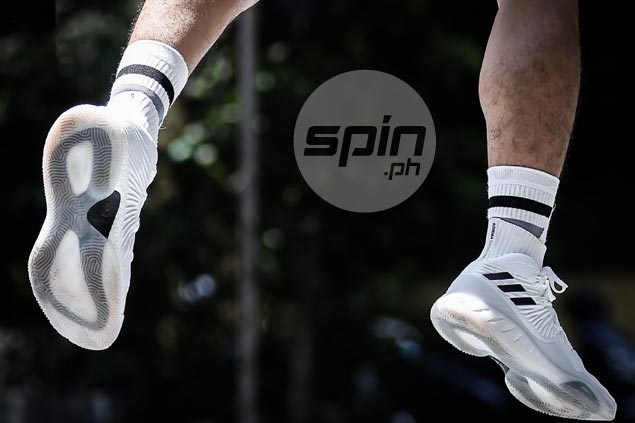 Not only does the outsole feature a great amount of Boost but also there are two separate shanks found at the bottom; one near the toe pinky area, and the other right under the arch of your foot.
Right under the sockliner is a soft padding for the ankles to maintain stability. The rigid TPU heel counter in the midsole helps reduce the chance of ankle sprains.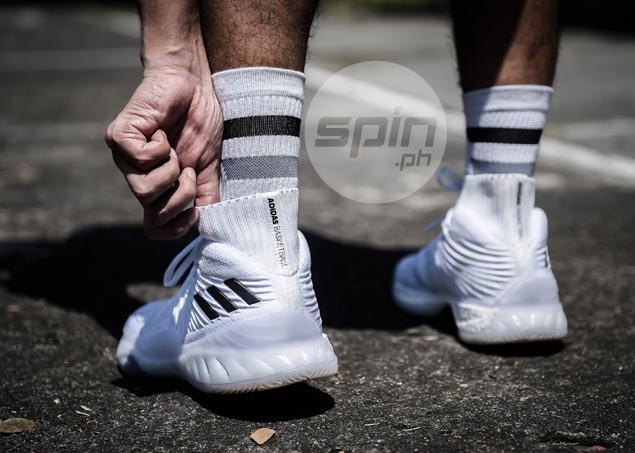 The comfort of the shoe is top notch because flexibility of the shoe is greatly felt throughout, thanks to the Primeknit upper.
A+ on comfort!
LOOKS
It's a versatile shoe for everyone who loves a pair that provides optimum support and looks the part. Plus, the Primeknit adds character to an already-fantastic performer of a shoe.
The subtleness of the three stripes on the sides is a clear indication eye-catching style was designed to turn heads. It just looks good in every angle.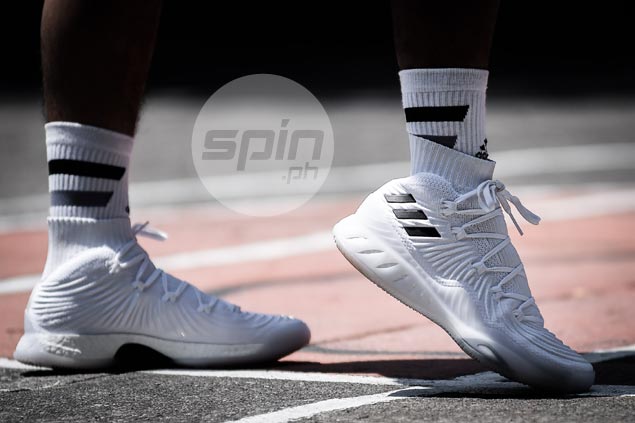 The streaming lines all over the upper gives the impression of 'wings;' as if you're ready to explode and fly on top of defenders. Wearing these could not only help you break ankles, but also break necks because of looks.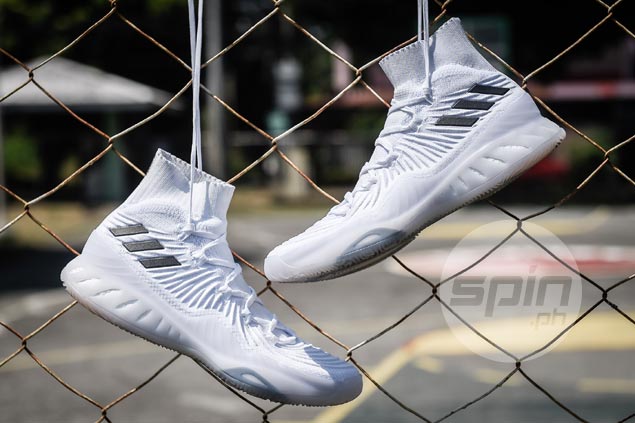 TRACTION
This is one of the key elements of any performance basketball shoe because the sport requires the player to keep up with the game's demands.
Knowing the kind of construction it has with regards to the upper, the Crazy Explosive 2017 does a great job sticking to the ground. The outsole is thicker and features a maze-like pattern.
But be warned that playing with these outside will break down the clear outsole faster compared to playing on hardwood courts. Smooth, cemented surfaces should not be a problem but take extra care.
VERDICT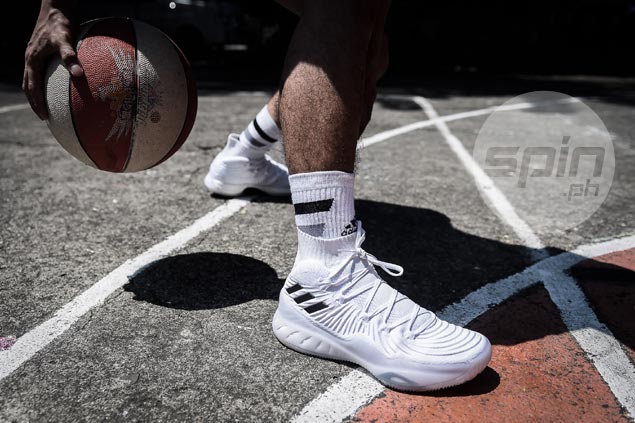 Honestly, having the Boost and Primeknit automatically makes the shoes expensive, thus can sway potential buyers away from with the price fetching under P9,000 pesos.
But if budget is not your concern in buying your next basketball sneaker, then these should be on top of your list.
The adidas Crazy Explosive 2017 is a home run. I've never played in adidas since my T-Mac 3s way back in grade school; during the time when Tracy McGrady played with the Orlando Magic and I never cared about traction nor technology of shoes (not like I'm crazy over it like shoe 'experts')
People spend a boatload of money on kicks these days so I recommend the Crazy Explosive 2017s to anyone looking for a performance basketball shoe regardless of the budget.
Call me crazy but you won't be disappointed with these on.