RECENTLY CROWNED KBL Champion, Rhenz Abando was seen visiting Setsuna "Akosi Dogie" Ignacio's bootcamp. Based on Dogie's recent vlog, the basketball player and the MLBB content creator have been close friends.
Dogie promised to give Abando a pair of sneakers and both went on a lengthy exchange and discuss their thoughts on some of the most notable shoe lines in the industry.
Dogie loves KDs
When it comes to Kevin Durant's basketball shoes, Dogie praised its overall sole support saying: "Maganda sa KD tol, ang ganda ng support system niya dito. (sole)"
While he may find the KDs to be his preferred choice, Abando had his own opinion regarding the Phoenix Suns player's shoe line.
"Yung KD na bago, umaano Boss D (shows open/broken sole gesture)," said the KBL player.
Dogie then asked: "Yung KD 14 or 15?"
"15 ata yun," replied Abando.
Eventually, Dogie did mention that he also encountered the same problem with KD's apparel, then Abando responded by mentioning that high cut shoes aren't his preference.
ADVERTISEMENT - CONTINUE READING BELOW ↓
"Yung KD 14 hindi ko trip, pinag-practice ko hindi ko trip kase high (cut)," revealed Abando.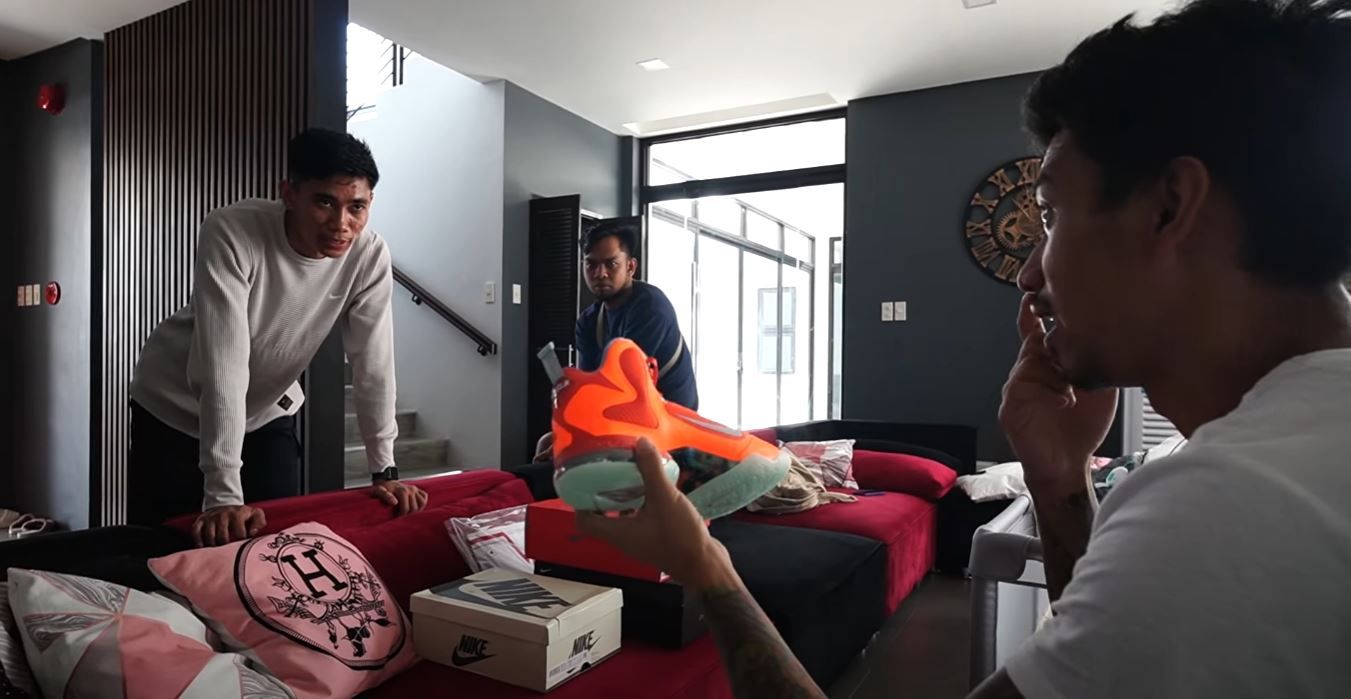 LeBron's iconic shoe designs
Besides Durant, LA Lakers superstar LeBron James was also in the discussions as well. For Dogie, King James offers the best designs.
"Ano lang talaga sa akin, nagagandahan ako sa shoeline niya kaso pangit panglaro," expressed Dogie. "Pagdating sa LeBron, I think ang pinakamaganda talaga panglaro yung 9, 10 pati 11."
Eventually Dogie showcased a plethora of LeBron's to Abando.
The Nike LeBron 9 Low was featured, which currently costs around Php10,295.
Then there's the iconic Nike LeBron 9 Big Bang, which has a glow-in-the-dark sole feature. It's currently priced at Php14,000.
For him this is the best shoe to play with.
"Men eto talaga, sa akin the best. LeBron 9 (Big Bang)...Ito yung pinakamagandang panglaro, para sa akin," reflected the MPL PH Hall of Legends inductee.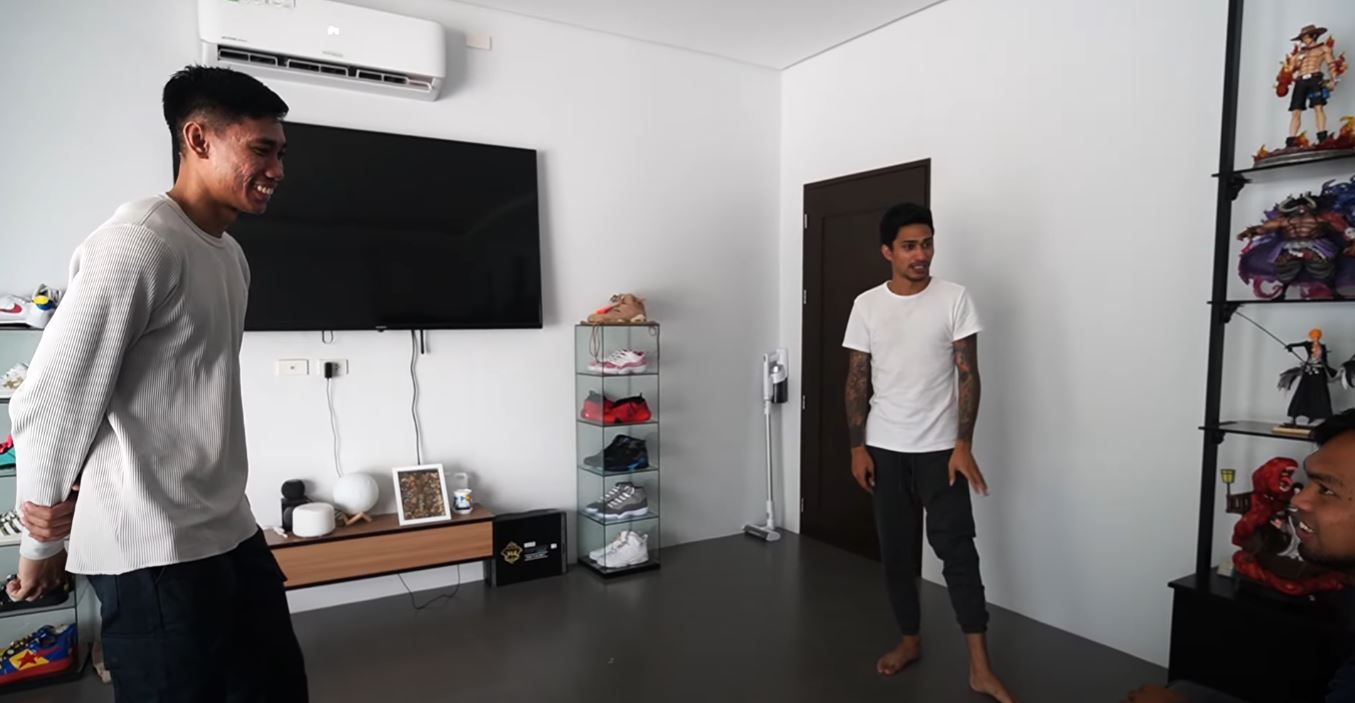 ADVERTISEMENT - CONTINUE READING BELOW ↓
Other worthy collections
While LeBron and KD were the highlights in the early parts of the vlog, there were other shoe designs that were featured as well.
Paul George's PG 6 "Hot Wheels" is in Dogie's collection, currently priced at Php12,000.
There's also the Nike Air Zoom GT Cut 2, costing around Php9,095.
And when talking about basketball sneakers, Jordans should always be in the discussions as well. In one of his collections, Dogie flexed his Jordan Cool Grey and Jordan 11 Columbia, shoe lines that are currently worth at around Php10,000 and above.
If you think that was enough, Rhenz saw Dogie's Nike Air Yeezy 2 aka the Red October, one of the most expensive sneakers in the scene. According to Dogie, it's worth around $18,000-$20,000 (worth millions of pesos).
For those curious to know where Dogie gets his sneakers, he revealed notable sources namely AfterMarket.ph, JAK in da BOX, and from his brother in Belgium.
ADVERTISEMENT - CONTINUE READING BELOW ↓
Get more of the latest sports news & updates on SPIN.ph