WHILE Stephen Curry may have overtaken LeBron James for the most popular NBA jersey in the world, 'The King' still rules in the Philippines.
"LeBron owns the most popular NBA jersey in the country, with NBA MVP Steph Curry quickly catching up", adidas category lead for basketball Pat Giron told SPIN.ph based on overall sales in the brand's in-country stores.
Others in the official list top jersey sales are (not necessarily in order) Derrick Rose, Kobe Bryant, and Kevin Durant.
One of the country's leading retail chains for sporting goods, Toby's Sports, also has the Cleveland Cavaliers superstar as the best seller in terms of NBA jersey sales.
According to Lawrence Navarro, Toby's Retail Channel head, the store's top-sellers, ranked according to sales, are Lebron's East All-Star jersey followed by Kobe Bryant and his West All-Star uniform, Kevin Durant, Dwayne Wade, and Chris Paul.
And why the absence of the deadly-shooting Curry, the current league MVP?
Navarro explains: "For the NBA, the top-sellers are based on the available inventories. Since our buying is usually done 6-8 months in advance, we can't react if suddenly a player becomes popular because of his competence within a given season. Hence, for last season, the top-selling list doesn't have a Steph Curry jersey."
Continue reading below ↓
Recommended Videos
Toby's is quick to rectify the situation since it considers replica NBA jerseys as merchandising staples. This year's upcoming batch of new stocks will feature the now-familiar names of a new generation of ballers who will soon be staples in Toby's outlets.
"Our plan for the fall/winter collection is to include jerseys from outstanding players from the previous season - Curry, Klay Thompson, James Harden, Russell Westbrook, and Kyrie Irving.
For adidas, the official outfitter of the NBA, jerseys are a sure thing to sell locally.
"You will never go wrong on ranging basketball jerseys especially the top/famous NBA players. The Philippines is just a basketball-crazy country which helps us do our job easier."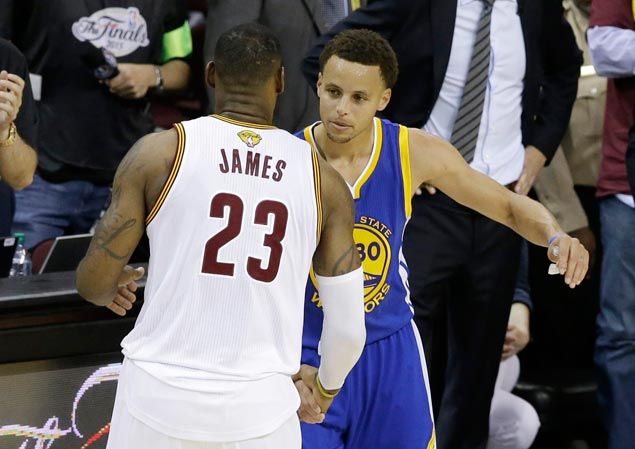 Asked about the basis on what jerseys get to be sold in a particular country, Giron said they keep their eyes and ears for feedback from consumers.
"We listen to the consumer, what they want, who they want and of course, based on the player's popularity as well," he said.
For the coming season, adidas will be rolling out new uniforms, both the authentic Revolution 30 and Swingman versions, for several NBA teams.
"Everyone is always excited to see the new jerseys. For this coming season, we have new logos of teams like the LA Clippers, Atlanta Hawks, Toronto Raptors (that will be released) in a swingman jersey and will be available next NBA season. And of course, the new NBA All Star and Christmas jerseys."
Apart from the jerseys, other popular merchandise are team shirts, jackets, and ball caps.
And how do stores like Toby's decide what to sell?
Toby's Nike Buying Head, Gilbert Marquez, explain that brand managers refer to different factors in selecting items to be carried in their stores.
"Among these are accumulated sales data that determines the perennial bestsellers in terms of price point, color, silhouette, category, size curve, and in turn helping us in regulating quantity depth and projected inventory level in the future. Filipinos, needless to say, are very frugal and tend to buy items which appear to have a greater bang for their buck (i.e. reversible jerseys, shorts, etc.)," Marquez told SPIN.ph.
After the jerseys, the most popular NBA-related adidas apparel are fan-wear t-shirts which can be worn on regular days to represent the team/player one chooses to support, especially during sporting events such as the NBA Finals.
As with the release of exclusive shoe models and colorways, adidas has also made available very limited quantities of the NBA championship shirt of the Warriors, one depicting Curry as MVP, and Rookie of the Year winner and adidas endorser Andrew Wiggins.