LEBRON James has given fans the first official look of his latest signature shoe.
The boxing-inspired photo, which will appear on the cover of Slam magazine, shows a pair of the new Nike LeBron 13s hanging from the Cleveland Cavaliers star's neck, was shared by James on his Instagram account.
The caption reads, "LeBron 13s and I are Charged Up! #StriveForGreatness #NikeForLife #Blessed".
James released the official photo after several leaked images and an alleged sighting of the NBA superstar wearing the shoes during a scrimmage sprouted online.
The latest iteration comes in red and berry colorway and will be released on October 10 and 24, respectively.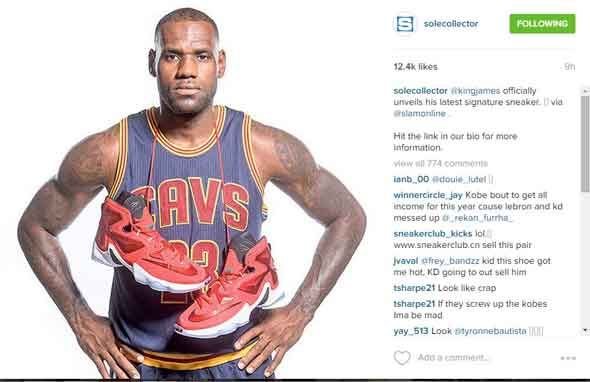 Continue reading below ↓
Recommended Videos