PBA players have the luxury of time to warm up before games or practices, allotting ample period to stretch and get themselves ready ahead of tipoff or the coach's whistle.
But if you're just a weekend warrior preparing for a game in a recreational league, yet coming from work or a previous commitment, then time might me not on your side.
Good thing, there's still ways to get you warmed up without taking much time.
Ginebra co-trainer Paul Mendoza and Gin Kings wingman Aljon Mariano show us a compact warmup routine composed of five mobility exercises that will get you ready in less than 10 minutes.
"Pag short ka na in time, focus on your lower body," said Mendoza, a Sports Science graduate out of University of Santo Tomas.
Lunges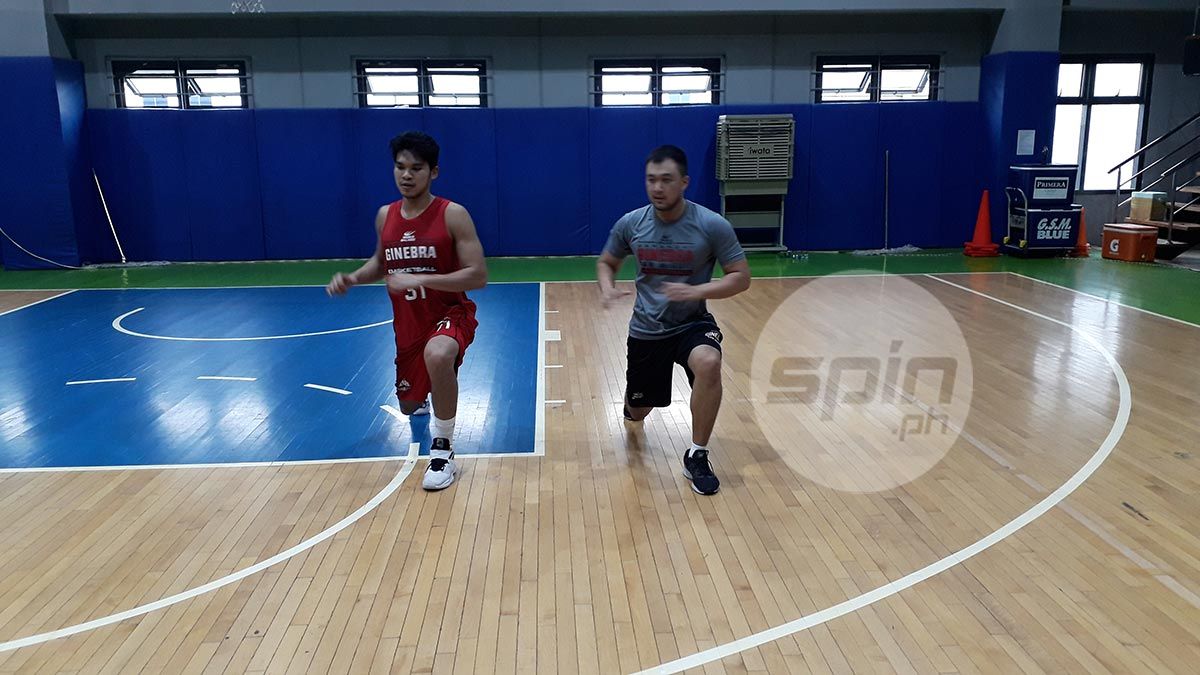 Continue reading below ↓
Recommended Videos
These are among the most reliable active stretching movements, working your glutes and quads.
Standing with your hands in your waist, take a huge step forward and bend your legs to form 90-degree angles. Get back to starting position then alternate sides.
Leg swings
Facing and placing both hands on a wall for support, swing your leg at a time from side to side, then alternate the other leg.
These activate your entire legs, including the hip flexors, quads, hamstrings, and calves.
Hip circles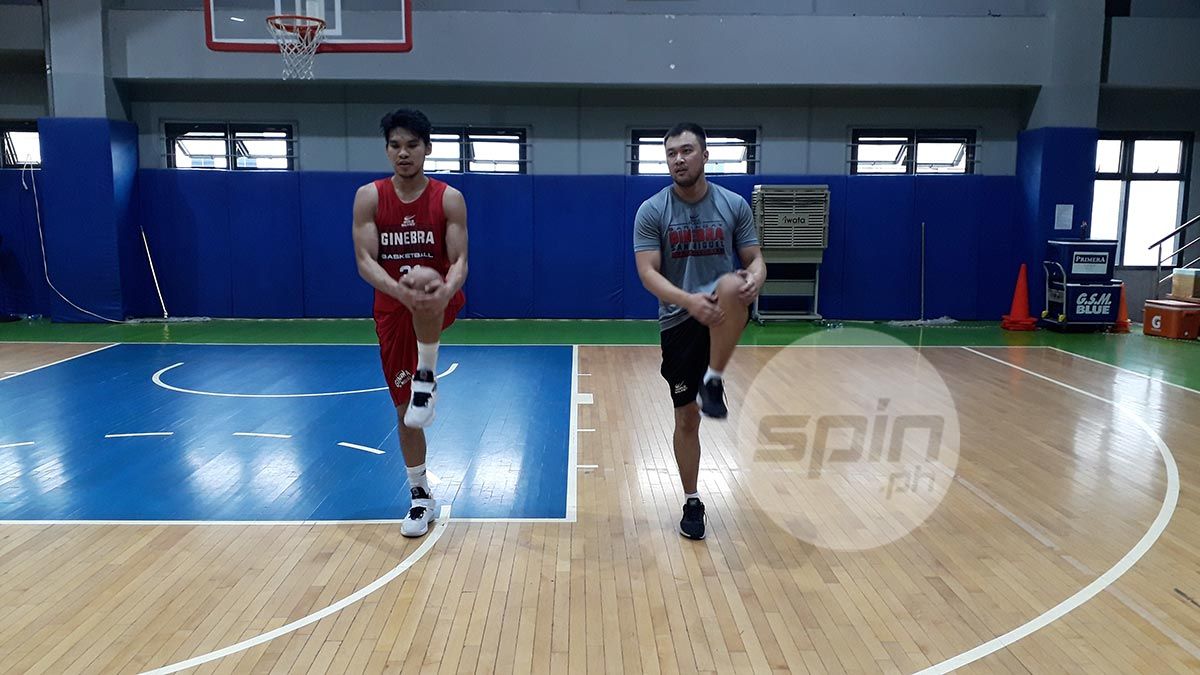 Mendoza underlines the importance of active stretching, including this movement that works your hip flexors.
"Pag hindi warmed up, mas mataas yung occurrence ng injury, so dapat before training, mag-warm up ka. At para mas maluwag ka sa laro mo."
Spiderman steps with reach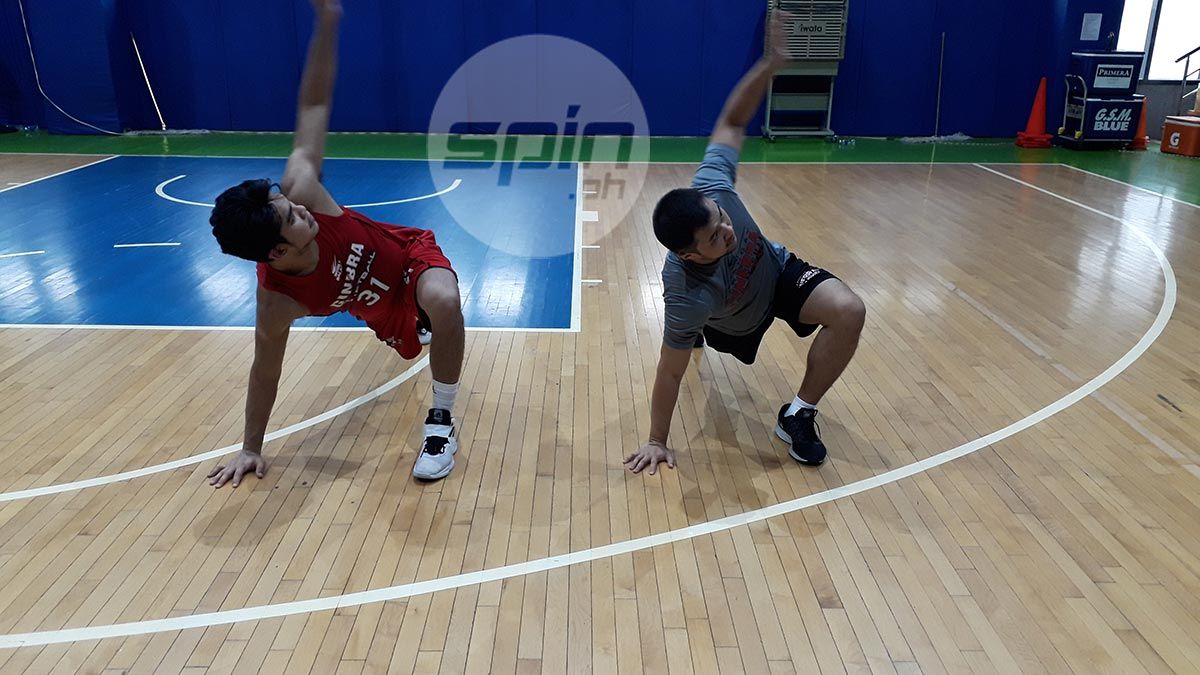 While in a push-up position, raise your leg and step to your arm, then twist your body on the opposite side of the leg. Do the same on the other leg.
This activates your triceps, abs, and hamstring.
Stutter steps
Active stretching, including these quick steps, trumps passive stretching that's usually done with a partner.
"Usually, sa studies ngayon, masama na yung ganun eh, yung talagang binabanat mo for thirty seconds," Mendoza said. "Usually, dapat 10 to 15 seconds lang talaga – on your own, mga dynamic and active."
"Ginagawa lang siya after ng training, game," he added.