Kyrie Irving is most likely in the top 5 point guards in the NBA right now, and is certainly is one of the best basketball players in the world. One more thing he's actually good(?) at is doing some research on every conspiracy theory out there.
Who could forget that time when Kyrie tried to convince all of us that the world is indeed flat? Although he did take that one back as fast as he drives to the hoop, saying he was just 'trolling'.
Either way, Kyrie is allowed to believe whatever he wants, even if it completely counters everything that we've learned from actual science.
While UFO's aren't exactly a conspiracy theory as much as they are 'real,' they're still in that universe if you take the idea of their existence to a certain realm of thought and understanding. Well, with Kyrie's latest Nike Kyrie 5 "UFO", it looks like Irving is going all the way with it.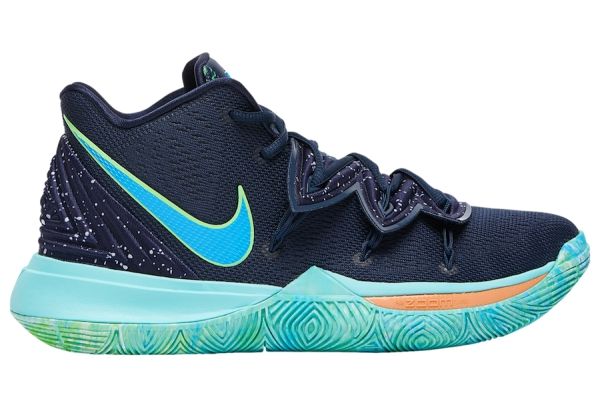 Continue reading below ↓
Recommended Videos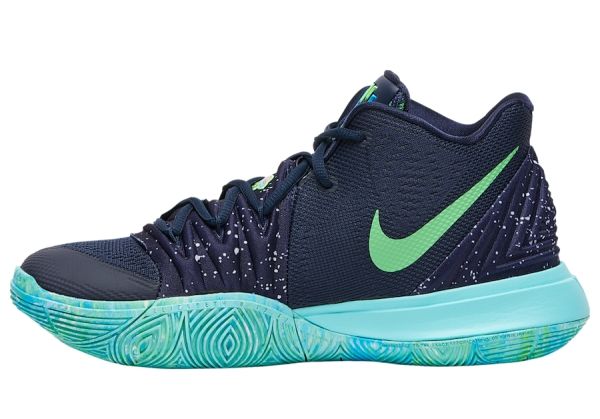 The shoe is mostly a really dark navy blue, with light blue and green accents on the midsole and on the Nike swoosh.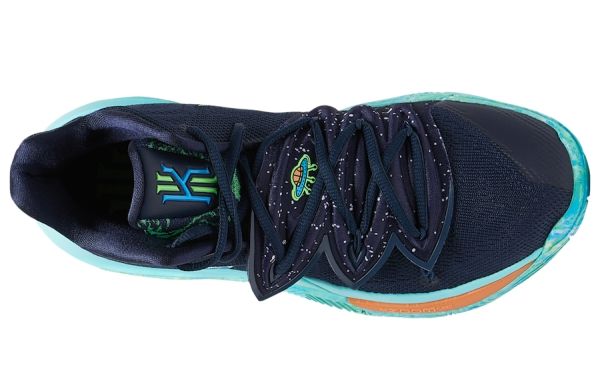 It's incredibly pleasing to the eyes the way these pretty cool colors accentuate and define the UFO theme of the shoe. There's even an actual spaceship, albeit cartoonish, on the star-filled tongue. That same galaxy print is also present on the heel. But there's one more thing that takes this shoe to a whole 'nother level.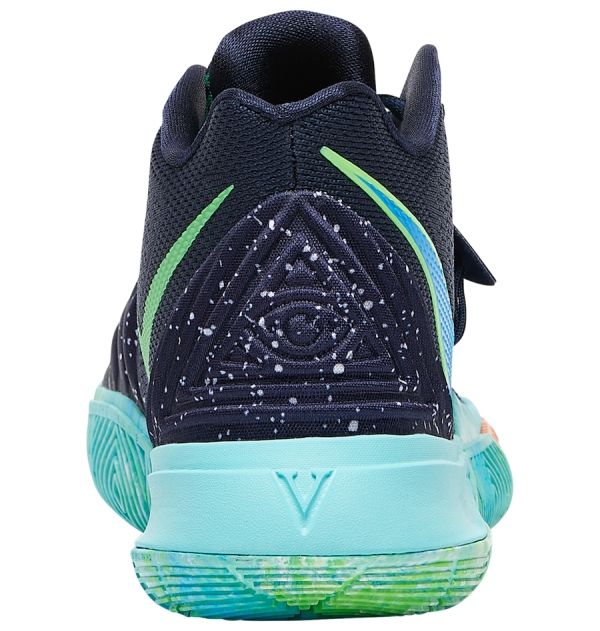 As the proverbial icing on the cake to complete the conspiracy theory look of these out-of-this-world sneakers, there's an Illuminati symbol that can be found on the back heel. And if you look at the patterns on the outsole itself, they wave around to form little "eyes" like the one on the Illuminati symbol.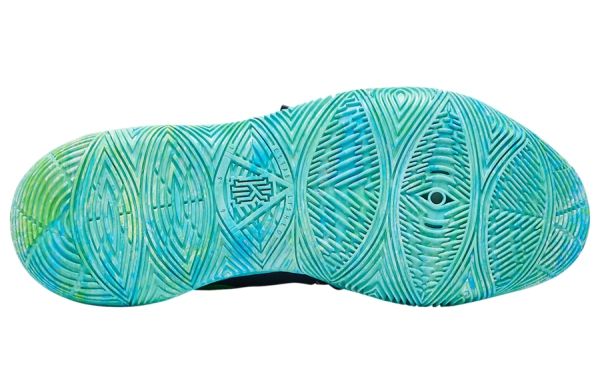 Obviously, this is a perfect pair for people who are both into basketball and maybe just a healthy amount of conspiracy theorizing. Either way, these fresh kicks come out on April 20th, Kyrie himself would most likely be sporting these in the playoffs sometime soon.