HOW does Kyrie Irving's third signature shoe from Nike fit the Cleveland Cavaliers star's style of play?
Media members found out themselves after trying the new pair in a four-day Kyrie 3 Cut out of Nowhere experience organized by Nike Philippines.
We pushed the shoe to its limits by doing drills that were focused on explosiveness, footwork, and ball handling.
But does Kyrie 3 live up to its billing? Does it meet its master's needs? Here's SPIN.ph's review on the shoe.
FIT
The shoe initially looked bigger than my normal size after seeing the curved outsole that features two independent traction pods on the forefoot. But let's not judge a pair of shoes solely by its appearance.
True enough, upon lacing up, it proved to be tailor-made for my feet. It could be because of a thinner padding in the collar compared to the first two models in Irving's signature line. Nonetheless, it felt one with my foot, more so when I started running.
It's true-to-size, but if you are a big man with a wide feet, try it on first before shelling out almost P7,000 from your savings for a pair.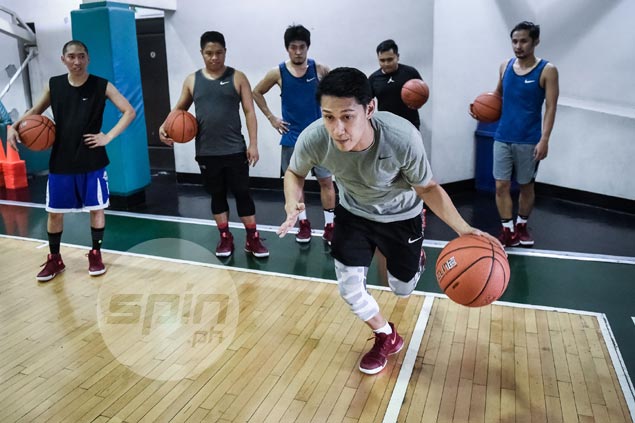 Continue reading below ↓
Recommended Videos
CUSHION
To be honest, it felt a little stiff at first. But like most shoes, it will only get comfortable after a brief break-in period.
It was only after doing a few drills in the training session facilitated by Ateneo coach Tab Baldwin and some of his wards that the responsive cushioning and incredible court feel kicked in.
However, by putting the Zoom bag in the heel, the forefoot had to suffer. It isn't as soft as that on Kyrie 2. This is good news, though, for players who put premium on speed as it will keep your foot down and locked in.
"The forefoot lock-in allows me to cut and be different angles and positions and still respond the right way," Irving said.
TRACTION
It is as important as fit and cushioning but traction sometimes spells the difference among shoes.
Fortunately for Kyrie 3, the two traction pods indeed enhances a player's ability to contort at any angle, change directions in a snap, and make sharp cuts ala Irving.
Kyrie 3 also provides maximum grip with herringbone pattern from heel to toe. Kyrie 2 also had the same technology and from the looks of it, it has worked well for the NBA champion.
CONCLUSION
Kyrie is indeed designed to keep up with Irving's fast-paced style of play. It is incredibly responsive and has impressive court feel.
If you're a guard who runs a lot, does jump-stops, changes directions swiftly, then this one's tailored for you.
But if you put premium on cushioning, you'll have to look somewhere else. Overall, Kyrie 3 is good as advertised.